Univision reaps the Trump ratings gold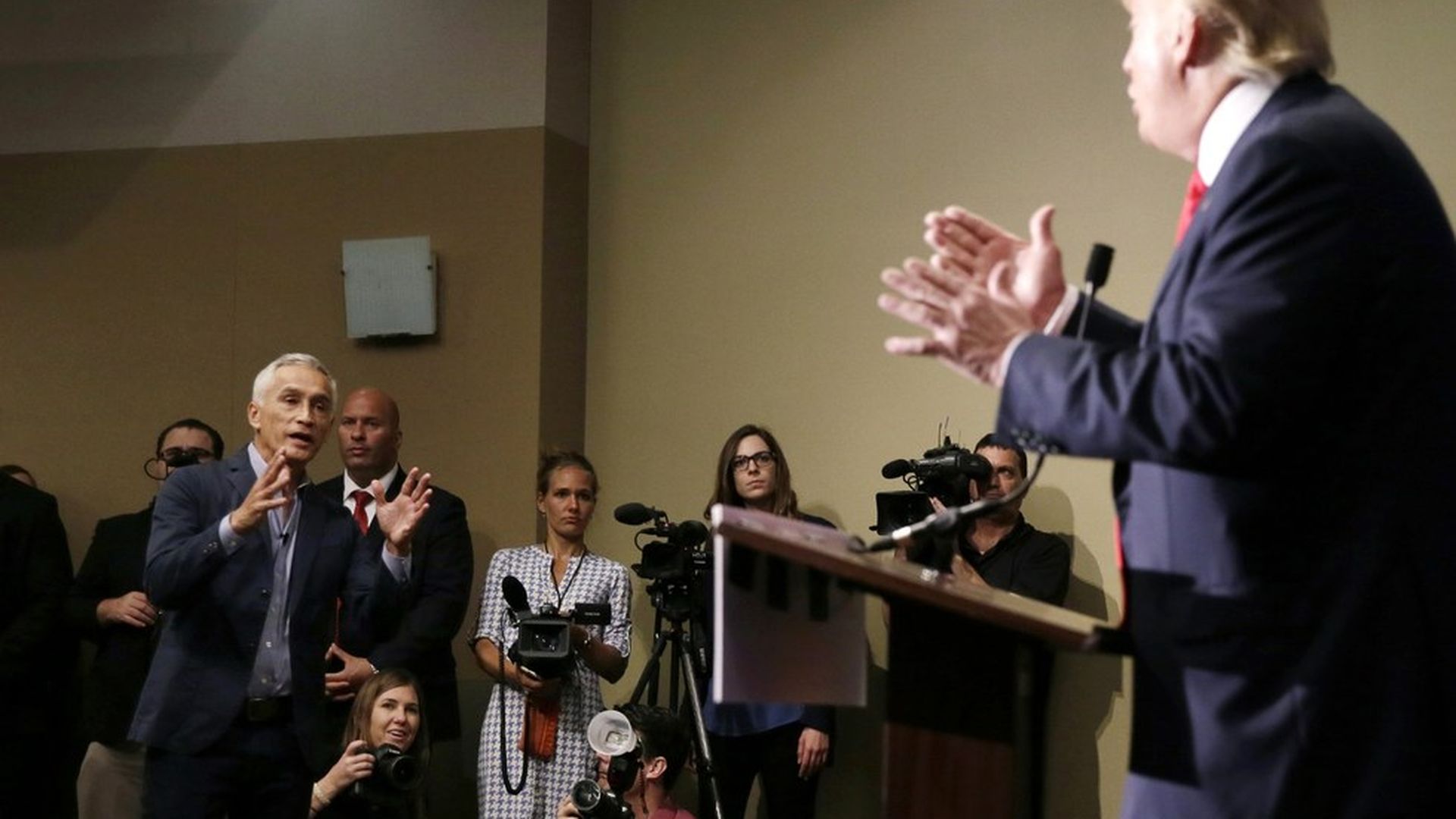 Univision went hard against Trump in 2016, and now the FT adds up the numbers. They're pretty good, although still lagging behind Telemundo, which is eating up market share.
Primetime viewership in the 18-35 demo is up by 8%, with a spike of 72% on its Mexican TV channel, UniMas.
Profit of $108M in the final quarter of 2016 (compared to $8.6M in the period last year), and sales up 15% on the year.
The company still has roughly $9 billion in debt, per the FT. It's been planning an IPO.
What's next: Trump will make an appearance on the network in the coming months, claims CEO Randy Falco.
Go deeper