UN Security Council adopts new North Korea sanctions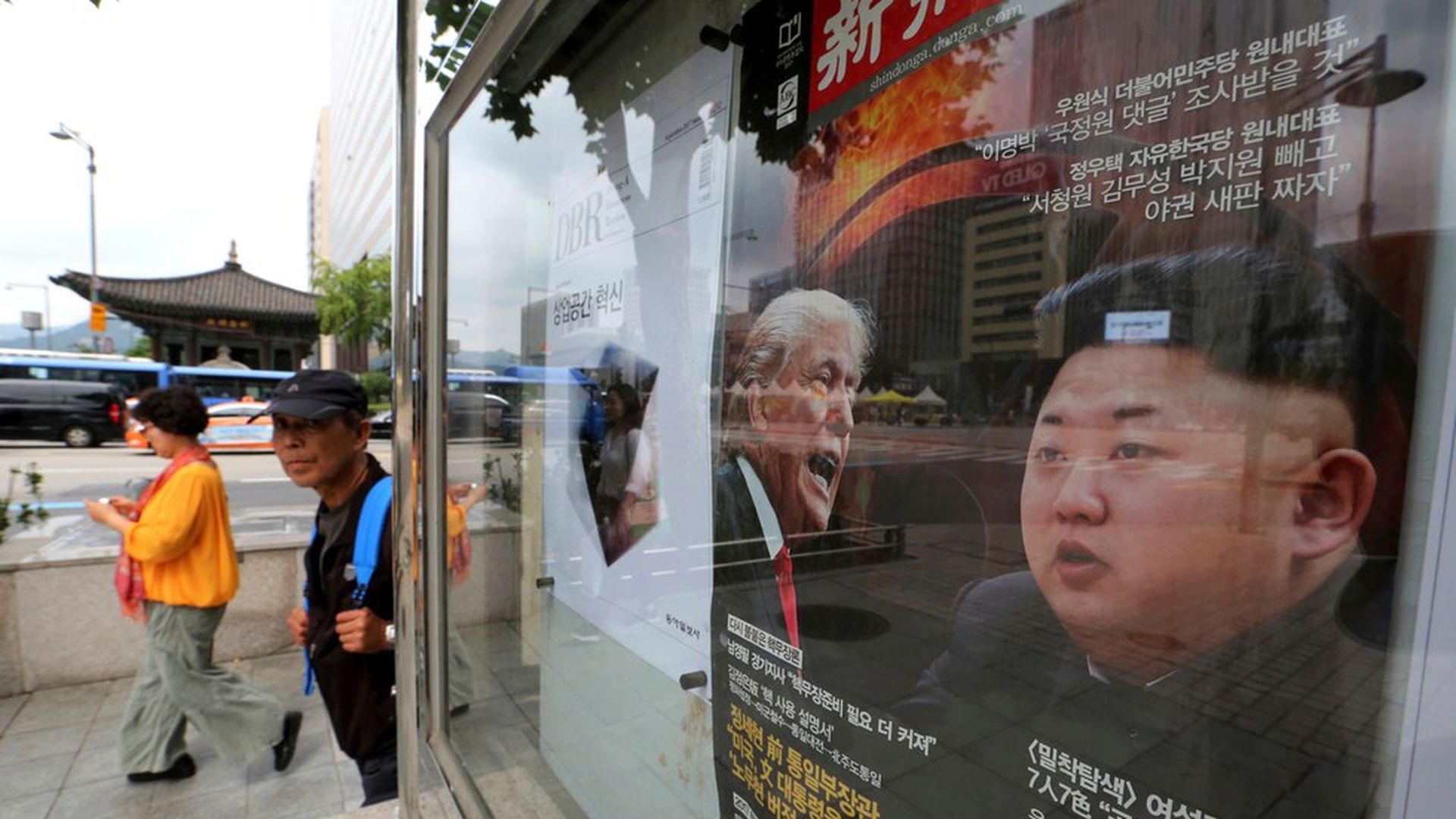 The UN Security Council unanimously adopted new sanctions Monday on North Korea that came up a bit short of what the U.S. had originally lobbied for, the AP reports.
The gist: The U.S. ratcheted down its demands (an oil embargo and an international asset freeze on the government and Kim Jong-un) to get Russia and China on board.
The sanctions include a limit on North Korean oil imports, a limit on imports of refined petroleum products, a ban on liquid natural gas imports, a ban on textile exports, and bar countries from allowing new work permits for North Koreans.
Why it matters: A U.S. official familiar with the negotiations told The Washington Post all the sanctions on North Korea combined now cover 90% of the country's exports, with the goal of bringing North Korea closer to the negotiating table.
Go deeper