U.K. starts filling in details on leaving EU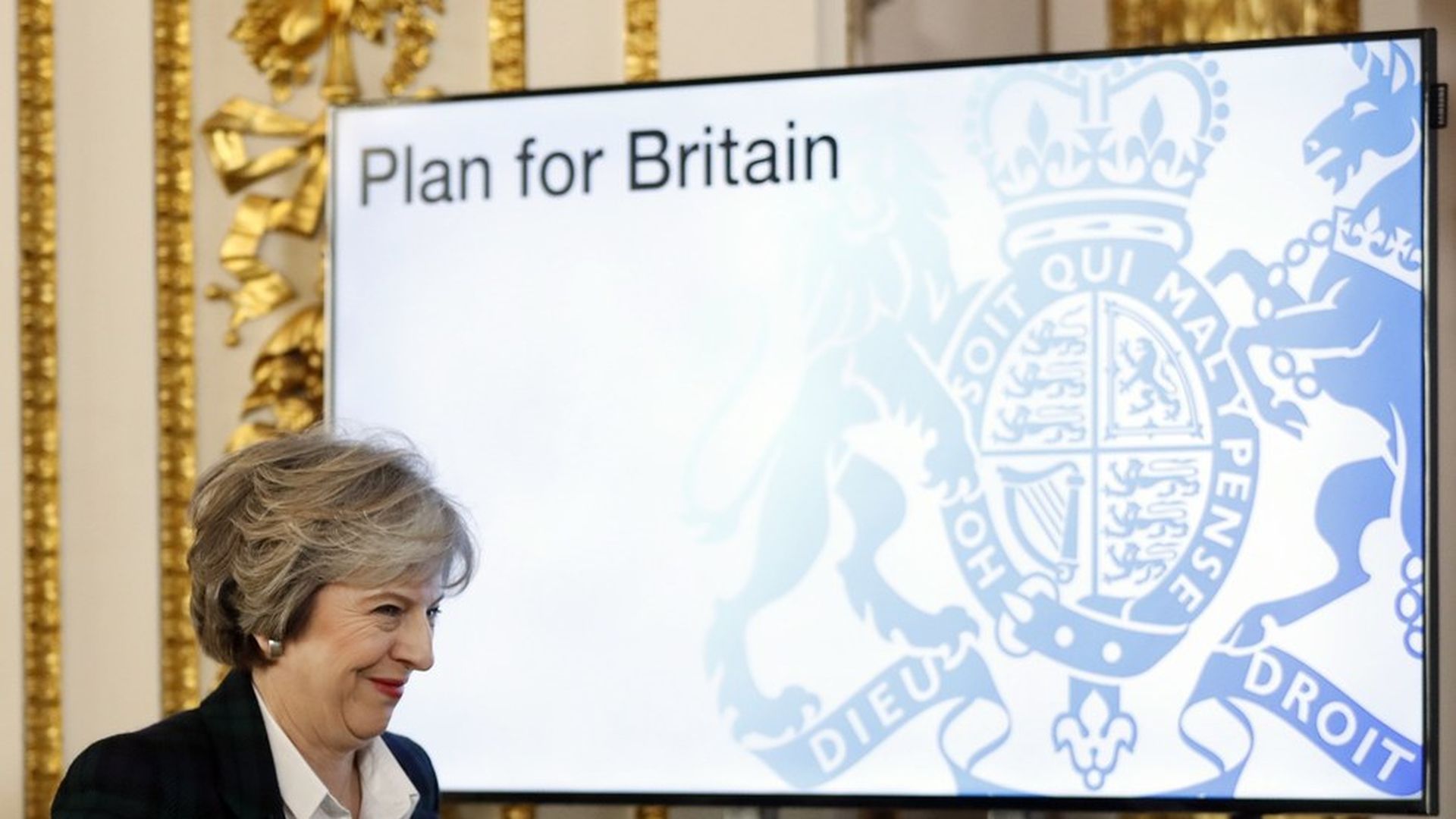 British Prime Minister Theresa May gave the most detailed description yet for her vision of Brexit in a speech Tuesday, and her words triggered a bout of selling on London's FTSE index, which was down more than 1%.
What she said:
The U.K. will pursue an equal partnership between a fully independent Britain and the EU — no "half-in, half-out" arrangements will be sought
Her top priority will be ending the jurisdiction of the European Court of Justice in Britain, and bringing back to Parliament full control over immigration policy
May would like to achieve these goals while still pursuing strong free trade arrangements with the EU and the rest of the world.
While the FTSE fell, the British pound rallied on the speech, rising close to 2.8% on the day. This reverses a trend in recent weeks of declines in the pound coupled by a rising FTSE as traders grapple with the competing forces: higher trade barriers for British companies will make the pound a less attractive store of value, but a cheaper currency will make British exporters more competitive in the global marketplace.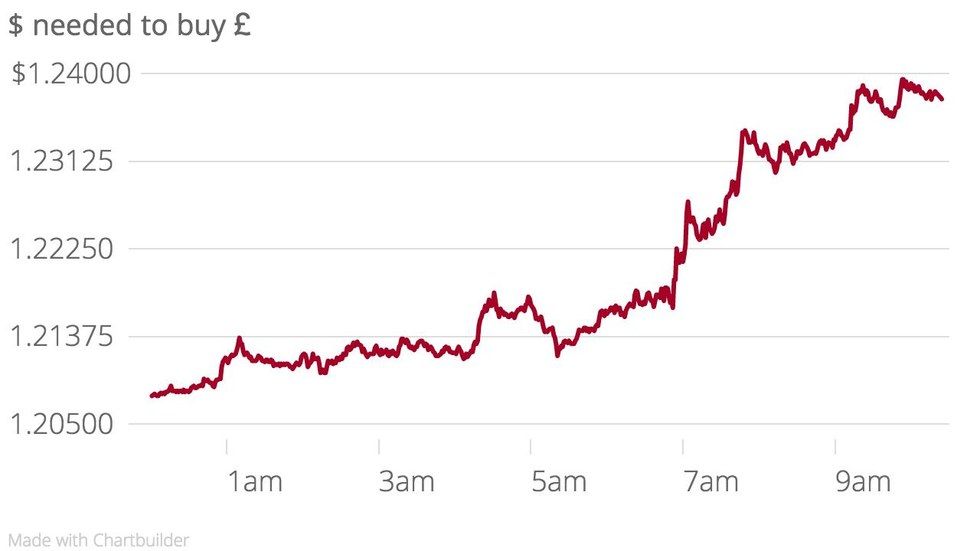 What's next: European leaders are talking a big game in the wake of the speech. Czech Secretary of State for EU affairs Tomas Prouza said on Twitter that the speech confirms that May wants a "hard" Brexit, complaining:
These public reactions by EU leaders are to be expected. But as May said EU economies would benefit from a healthy trade relationship with the U.K. The only question is how strong the desire is to use U.K. negotiations to dissuade other wavering EU members from considering an exit of their own.
Go deeper