U.K. police: At least 19 dead in possible 'terrorist incident'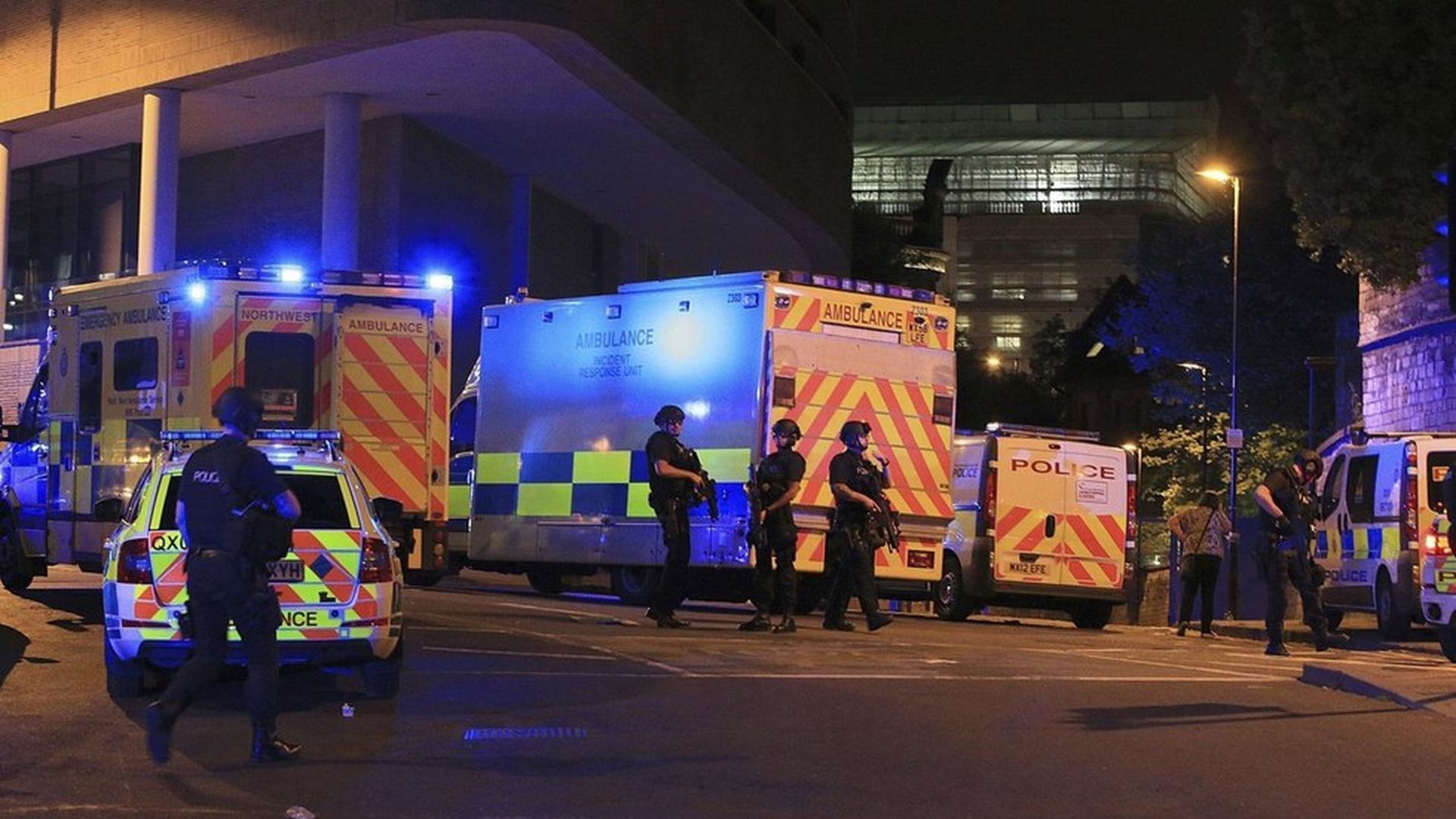 Following an explosion at an Ariana Grande concert at Manchester Arena in the United Kingdom, the Greater Manchester Police have confirmed that there are at least 19 dead and around 50 injured.
The event is "being treated as a terrorist incident until police know otherwise."
The arena said in a statement that the explosion happened "outside the venue in a public space" as people were leaving.
Prime Minister Theresa May: "We are working to establish the full details of what is being treated by the police as an appalling terrorist attack."
Dept. of Homeland Security: "At this time, we have no information to indicate a specific credible threat involving music venues in the United States. However, the public may experience increased security in and around public places and events as officials take additional precautions."
Go deeper