UK Home Secretary: Terrorism and tech now in "an online arms race"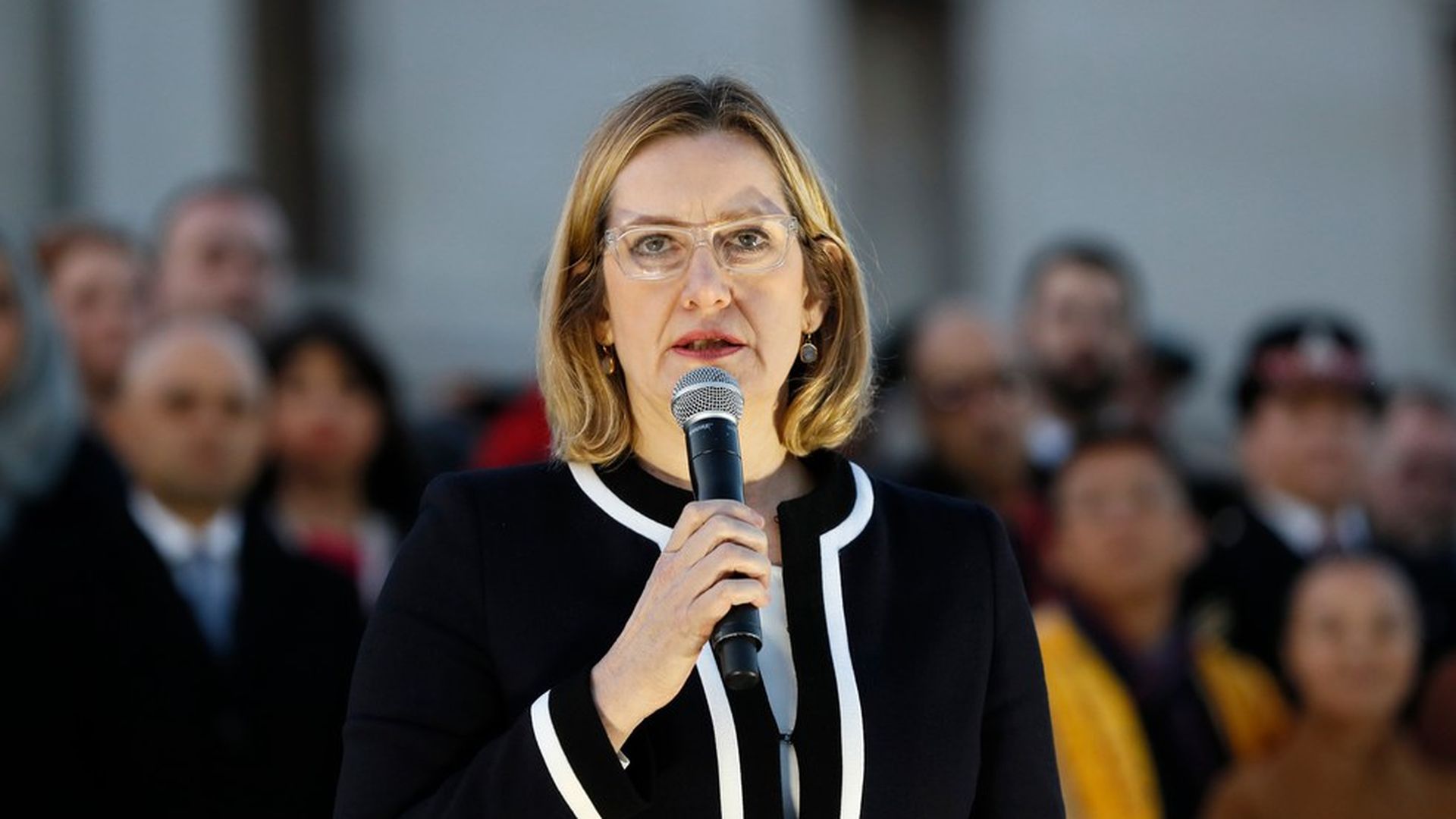 UK Home Secretary Amber Rudd said that even as ISIS and its terror cells suffer military and territorial defeats in the Middle East, "their ability to upload and re-upload" propaganda "has remained consistent."
Why it matters: Rudd, who has criticized tech companies in the past for not doing enough to collaborate with governments to access encrypted material in the wake of terrorism events, said tech companies can and should play a role in helping governments around the world to police terrorist content. That includes helping to identify that content and take it down in time to help thwart attacks on our soil. "What we have now is an online arms race. And we need our best technical experts to step up to the challenge."
The future of terrorism online, according to Rudd, who was speaking at a New America event Thursday evening, is not just about rooting out ISIS from the internet. "This is not just a Daesh problem that will go away when they do. Other groups" will try to emulate their online tactics for spreading propaganda, per Rudd.
The bind tech companies may find themselves in, per Rudd: It's about investing in the technology to find terrorist content and take it down, while recognizing that there are about 400 hours of YouTube videos uploaded per minute.
A couple of demands from Rudd:
"Terrorist material should be removed rom the internet within 1-2 hours" of going online.
"Leading tech companies should support smaller ones" in battling terrorist content.
"We need campaigns which call out the terrorists' lies and myths"
Go deeper