UC Berkeley cancels Ann Coulter event after threats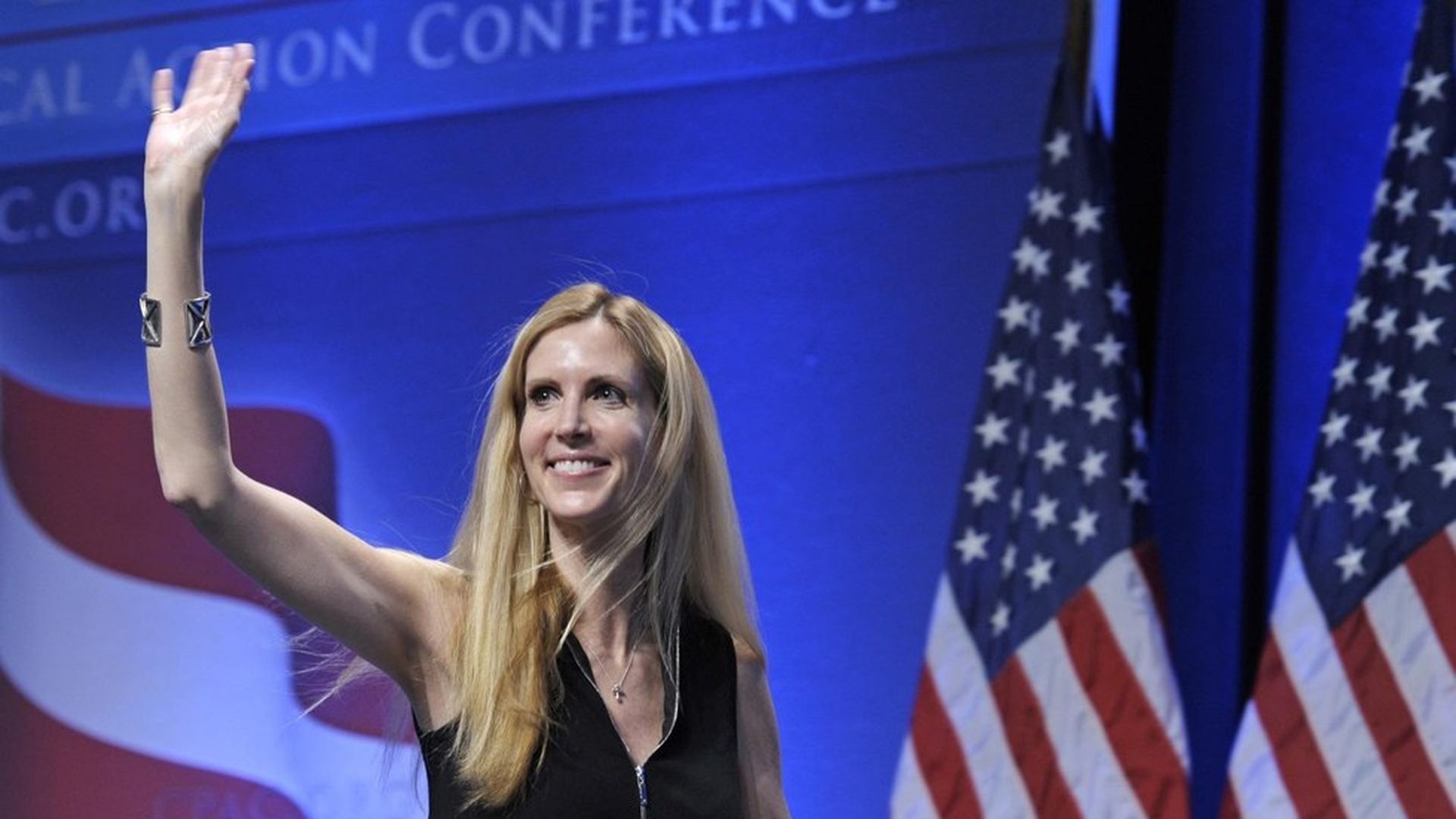 Right-wing media personality Ann Coulter's scheduled talk at UC Berkeley next week has been cancelled after school officials were "unable to find a safe and suitable" venue for the event to go ahead following security threats, per the AP.
Remember: Berkeley has had its fair share of political clashes over the past few months. Most notably, a talk by provocateur Milo Yiannopoulos was called off in February after riots broke out — an event that caused President Trump to chime in on Twitter.
Go deeper