Uber's self-driving cars return to Arizona roads after Friday crash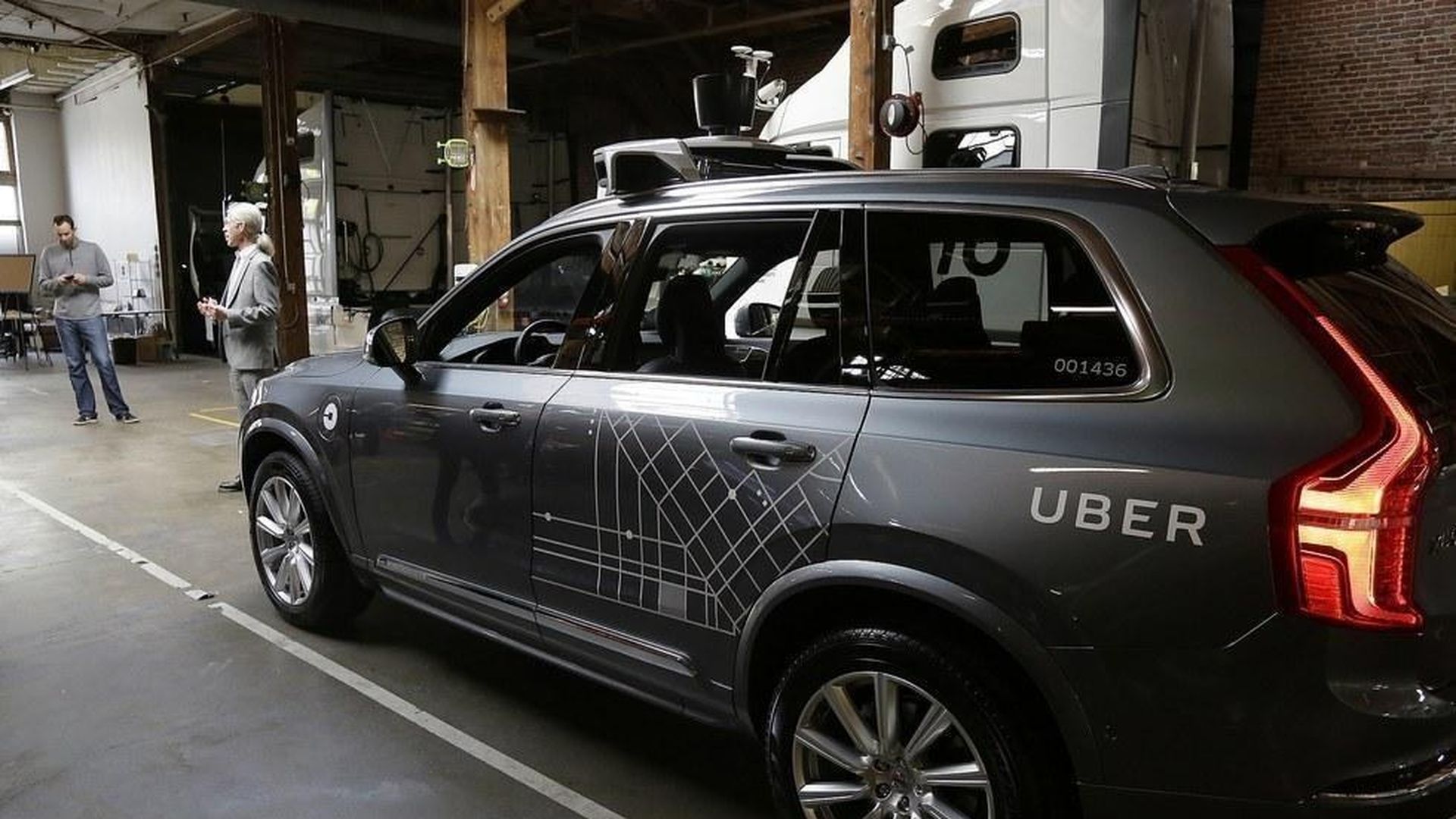 Uber is putting its self-driving cars back on the road in Tempe, Ariz., and Pittsburgh later today, the company told Axios. Uber temporarily grounded its cars over the weekend following a car accident that involved one of its self-driving cars in Tempe while it was in autonomous mode.
Earlier on Monday, Uber's self-driving cars got back on the road in San Francisco, where it's also testing them.
Not at fault: According to Tempe police, Uber's self-driving car was obeying the law when it was struck by another car making a left turn and didn't yield to Uber's vehicle, according to the Associated Press. The other vehicle was subsequently cited for a a moving violation.
Go deeper