Uber wants to show why former employee took Waymo files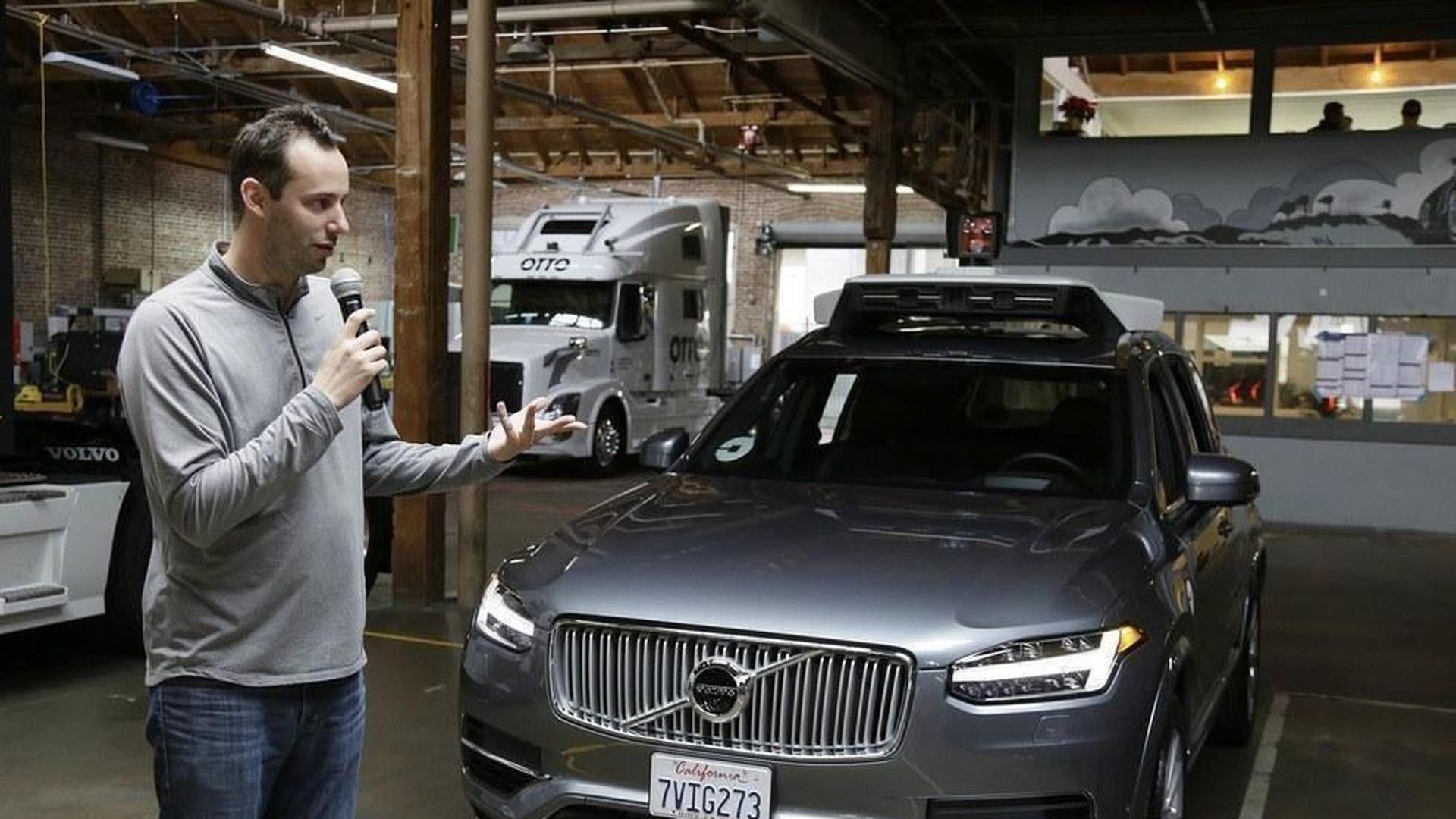 Despite Waymo's objections, Uber insists that it should be able to present evidence that a former employee downloaded an alleged 14,000 proprietary files for reasons tied to his compensation bonus while working at Waymo.
Why it matters: Waymo has filed a lawsuit against the ride-hailing company alleging that it's using secrets stolen by a former employee, Anthony Levandowski, whose startup Uber acquired last last year. This is one of Uber's arguments to defend itself against the accusation that it acquired Levandowski's company knowing that he had the proprietary files and plotted to use Waymo's technology to get ahead in the self-driving car race.
Waymo's take: Earlier this week, Waymo argued to the court that Uber waived its ability to keep certain conversations confidential because it openly told the court about Levandowski's statements that he downloaded the documents to ensure he receives his bonus. By that logic, Uber should reveal everything else discussed during those meetings. Levandowski's downloading of files would have also voided Waymo's obligation to pay him his bonus, according to a Waymo spokesperson, adding:
Uber's bonus theory is irrelevant as to whether Uber is using Waymo trade secrets in their technology, of which we have direct evidence. It is also 'far-fetched', as the Court has acknowledged, with the only source for this fake story being from Anthony Levandowski – the very person who stole 14,000 files and went to great lengths to cover his tracks.
Uber's take: In a response filed on Friday, however, the company says that while the meeting in which Levandowski made these statements to Uber's then-CEO Travis Kalanick was attended by one attorney, it was not for the purpose of legal advice. Other meetings on that day were, according to a declaration by Uber associate general counsel Angela Padilla. During its deposition of Kalanick, Waymo "muddled" these separate meetings, Uber argues. From a spokesperson:
Waymo says it wants to know what actually happened but is fighting behind the scenes to make sure the jury and the public never see the evidence. There are no Google files at Uber and eventually Waymo is going to have to face up to this fact.
The story has been updated with statements from Waymo and Uber.
Go deeper