Uber releases the Travis Kalanick and Anthony Levandowski text messages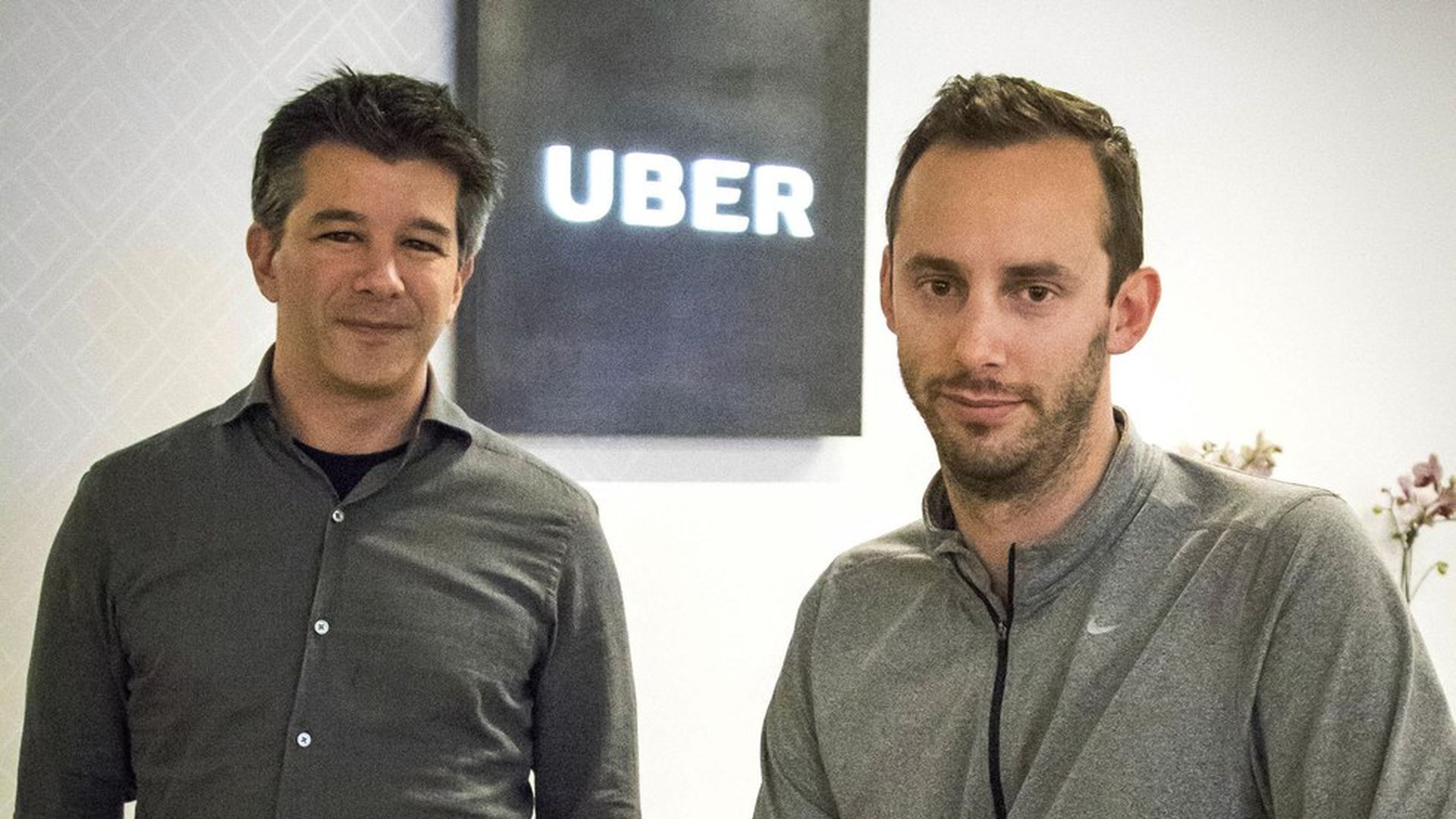 No good legal dispute these days is complete without a good string of private text messages between the key players. On Friday, after several complaints from Waymo, Uber finally submitted to the court scores of pages of messages between former CEO Travis Kalanick, and Anthony Levandowski, the former Uber and Alphabet employee at the center of the dispute.
Background: After Levandowski left Waymo in early 2016, he started his own self-driving truck company, which Uber acquired several months later. Waymo says the whole thing was a plot to steal and use Waymo's trade secrets.
Takeaway: The exchanges provide a glimpse into the relationship between two men, bonded over their ambition to "take over the world... [o]ne robot at a time," as well as their big worries at the time: completing their secret acquisition and staying ahead of competitors. Key excerpts: On a DMV investigation into Otto, which Levandowski was then running out of his home in Palo Alto: 4/22/2016 Levandowski: Just wrapped with the DMV. it was the city of Palo Alto freaking out about AV trucks testing and were asked to investigate. The guys were happy with our answer and were in the clear. On competition from Google parent Alphabet: Both Kalanick and Levandowski had ongoing concerns about competition from Alphabet and its multiple relevant units like self-driving car unit Waymo and navigation app Waze. This growing competition led to Alphabet chief legal officer David Drummond's departure from Uber's board in August 2016. 5/18/2016 Levandowski: This scares the shit out of me: http://www.cnet.com/roadshow/news/android-auto-waze 6/13/2016 Kalanick: Just go word from Drummond that g-co [Uber-Alphabet partnership] is out 6/13/2016 Levandowski: Wow, at least now we know it's a zero sum game On competition with Tesla: In October 2016, Tesla announced its new cars would come with all the sensors necessary for full autonomous driving (pending future software upgrades to activate the full capabilities). 9/22/2016 Levandowski: Yo! I'm back at 80%, super pumped… we've got to start calling Elon on his shit. I'm not on social media but let's start "faketesla" and start give phyiscs lessons about stupid shit Elon says like this. 10/20/2016 Levandowski: Elon is going to make going to [self driving] not as big of a scary thing for the public... which should be good 10/20/2016 Kalanick: Got to get software runnin 10/20/2016 Levandowski: Amen
Go deeper