Uber reassures D.C. partners after Kalanick's exit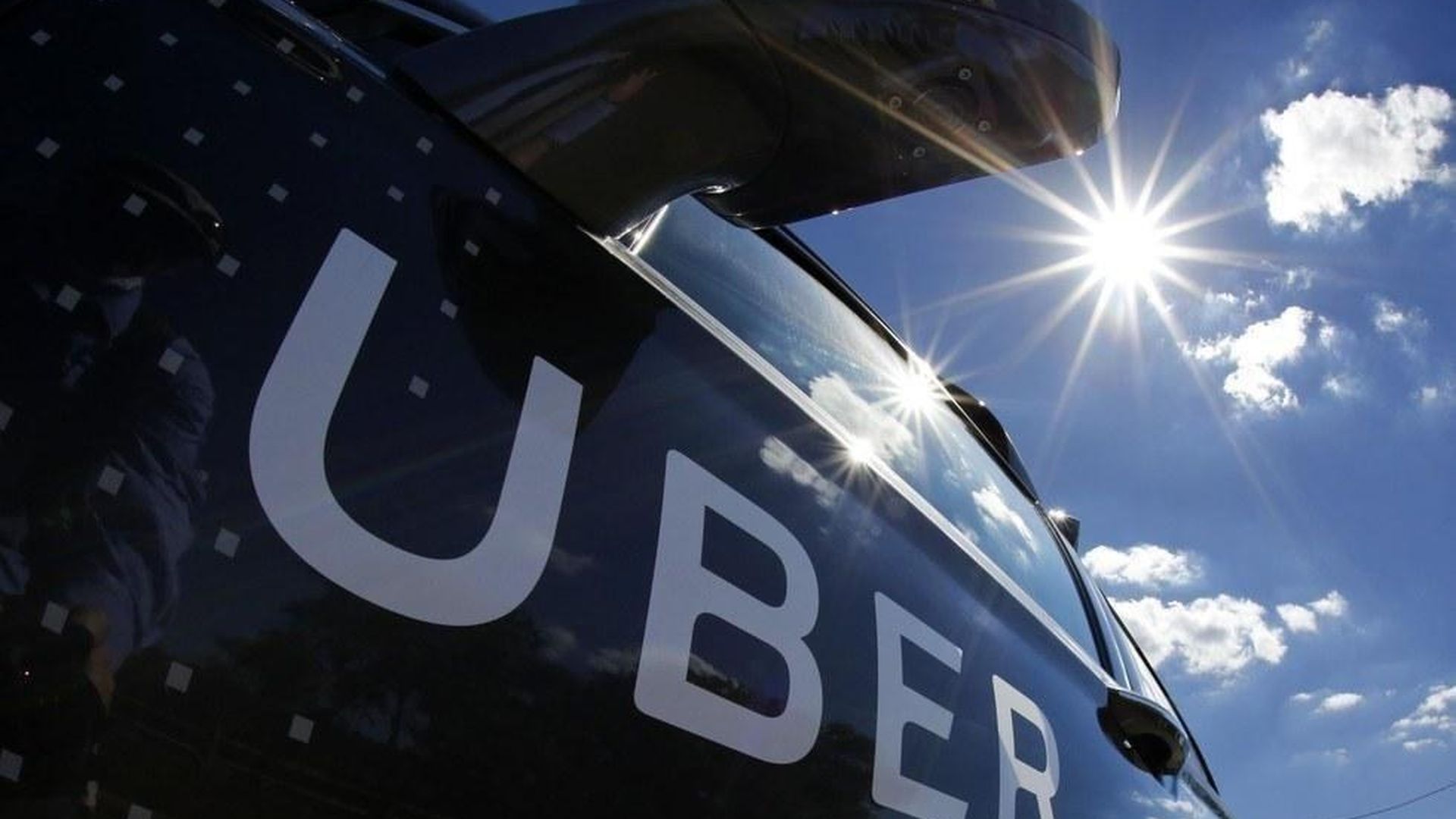 Uber is quietly reassuring some its Washington partners that the departure of CEO Travis Kalanick doesn't change its policy work, particularly on criminal justice reform.
The details: Malcolm Glenn, who manages outreach to external groups for the company, according to his LinkedIn, wrote in a message received by outside groups that Uber is still committed to its work on criminal justice reform, which has included fighting background check regimes that the company sees as burdensome and advocates say enables discrimination.
Why it matters: Uber has been grappling with allegations that its workplace culture is rife with sexism and harassment, which ultimately resulted in Kalanick's resignation. Glenn's message shows how the scandals at the company have rippled out to Washington, where the company has built up significant relationships in recent years.
"I've heard from a few folks with questions about what his departure means for a couple of issue areas, including our commitment to criminal justice reform," said Glenn in the email, which was obtained by Axios and confirmed as authentic by multiple sources. "I just wanted to let you all know that our commitment hasn't wavered one bit."
Uber did not immediately respond to request for comment.
The background: Uber and Kalanick have been actively working on criminal justice issues for some time. The ex-chief executive wrote an op-ed last year for the San Francisco Chronicle saying that "once a person has served their time, we need to give them a second chance." He also attended a meeting at the White House last September on criminal justice reform.
In his email, Glenn highlighted a website Uber has set up to tout its work on the issue. He said the company is still interested in the background check issue, as well as adjusting its own policies and taking positions on criminal justice issues.
Go deeper