Uber picks Expedia boss as CEO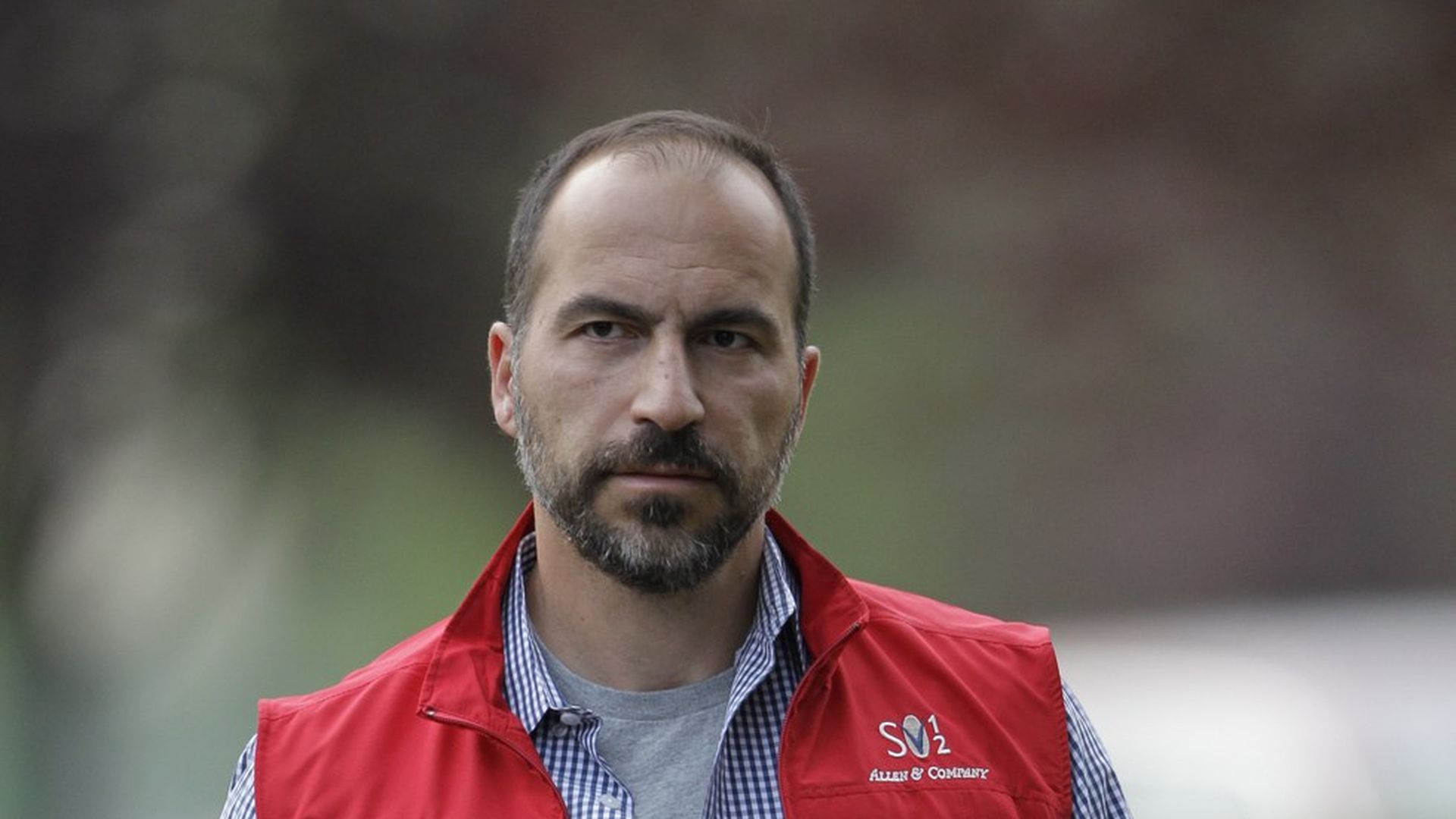 Uber has picked Expedia CEO Dara Khosrowshahi as its next chief executive, as first reported by Recode and confirmed by Axios. A formal announcement could come as early as tomorrow.
Why it matters: Uber is the most highly-valued, pre-IPO tech startup in history — with dozens of venture capital firms (and their investors) having already baked in its success. It also has become one of Silicon Valley's most contentious corporate soap operas, while continuing to generate billions in revenue by having helped revolutionize global transportation.
Backstory: Coming into the weekend, there were two official finalists: Khosrowshahi and General Electric chairman Jeff Immelt. But Immelt got the sense by this morning that he didn't have enough support on the Uber board — despite (or perhaps because of) backing from former Uber CEO Travis Kalanick — and formally withdrew from consideration. That seemed to only leave Khosrowshahi, but multiple sources say that Hewlett-Packard CEO Meg Whitman reemerged as a serious contender, despite also having publicly bailed on the process late last month after her name leaked. In fact, Whitman was still in the mix as of early afternoon on Sunday.
Bio: Khosrowshahi has been CEO of Expedia since 2005, most of which time the travel site was part of IAC/InterActiveCorp (it spun out independently in 2005). Before that he served in other executive roles with IAC, and also spent time as an investment banker with Allen & Co. He currently sits on the boards of Fanatics and The New York Times Co.
Fun fact: Expedia was founded and initially led by Rich Barton, who once was a partner with Benchmark Capital — the VC firm that is Uber's largest outside shareholder, and the one suing Kalanick for fraud.
What's next? Uber is still missing a slew of senior positions, including chief financial officer, chief operating officer and global head of operations. It also needs to name an independent board chair, per an accepted recommendation of Eric Holder's recent report into sexual harassment and other negative aspects of Uber's corporate culture.
The story has been updated with the correct date Expedia was spun off.
Go deeper