Uber investors face big decision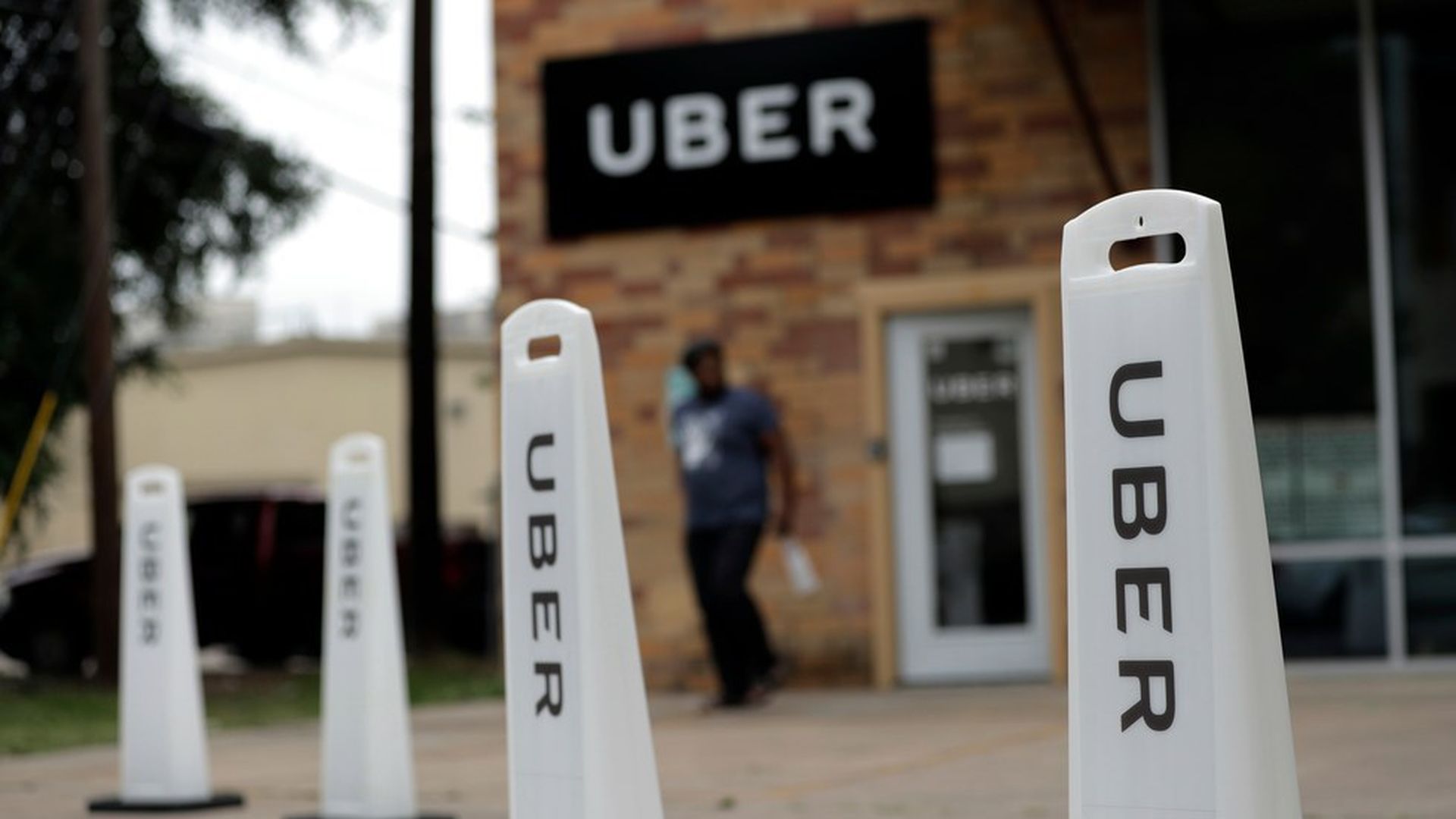 Japan's SoftBank Group today is expected to launch its long-awaited tender for Uber shares, with an opening gambit that would value the company at around $48 billion, as first reported by Bloomberg.
Bottom line: This deal is unlikely to get done at that price. SoftBank has spent the past month engaged in price discovery, and is now low-balling so as to make its eventual increase look generous.
Expect some early employees to bite, given that it's exhausting to be a paper millionaire who has to keep dodging rent collectors. And all indications are that chairman Garrett Camp will tender shares. Former CEO Travis Kalanick has said he won't sell, while later-stage investors are unlikely to participate, given the prices they initially paid.
The real questions revolve around early investors like Benchmark, First Round Capital and Menlo Ventures, which may feel the governance changes tied to this deal will create more long-term value than what is being lost in the short-term. And then there is the Google Ventures wildcard, particularly given the Waymo litigation and its sister firm's recent investment in Lyft.
Reminder that the most recent 409a valuation works out to around $60 billion, and the discount on that number is far more consequential than the discount on the last private funding round.
Potential sellers will have 20 business days to tender, and expectations are that most paperwork will be submitted late in the process. If the tender were to fail, SoftBank could restart the process in January.
Three days ago I would have said that most sellers will value Uber's strong financial performance and continued growth more than its many PR nightmares, particularly given that a new CEO is now in charge. However, the revelation that Dara Khosrowshahi told SoftBank about its 2016 data breach weeks before telling the public has taken some shine off his nascent regime.
Speaking of the hack, some valuation context: SoftBank is asking for around a 30% discount to Uber's last valuation. Equifax currently is trading 21% lower to its pre-hack price, and obviously the Equifax situation was much more consequential for users.
Go deeper: The case for Uber at $95 billion
Go deeper