Uber fires exec at center of self-driving car lawsuit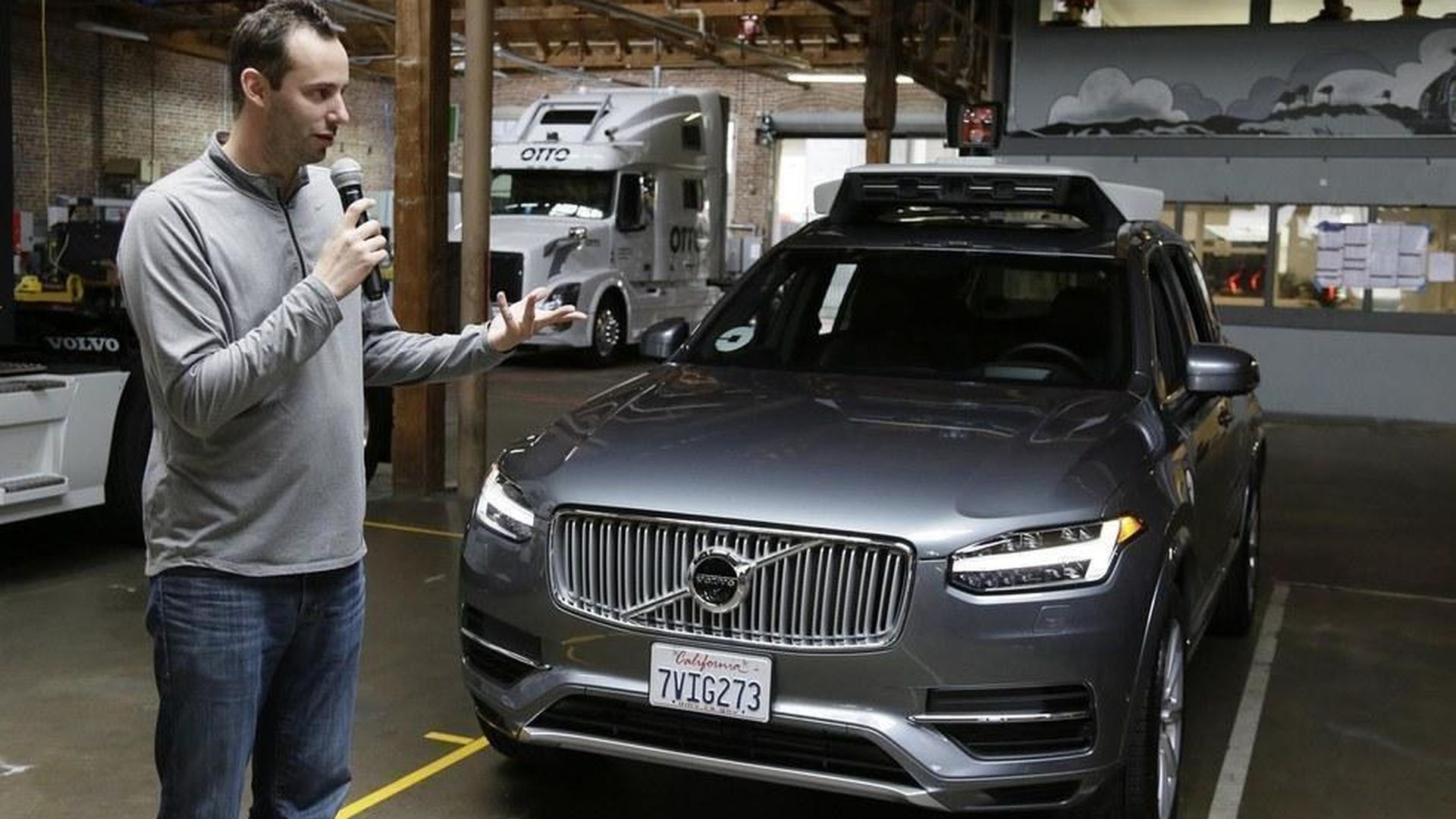 Uber has fired self-driving car executive Anthony Levandowski, amid a legal battle with Alphabet's Waymo unit over alleged trade secret theft, according to an internal email obtained by the New York Times and confirmed to Axios by the company. Levandowski, who left Waymo more than a year ago and whose self-driving truck startup (Otto) was eventually acquired by Uber, has refused to hand over files he allegedly stole, instead asserting his Fifth Amendment rights.
Context: Uber last week told Levandowski that he could be terminated if he declines to cooperate with the court's orders. According to an Uber spokesperson, he failed to meet Uber's deadline to comply. Eric Meyhofer, who took over some of Levandowski's duties in April, will fully replace him.
Why it matters: Firing Levandowski is likely the last thing Uber wanted to do. Not only is he a rare expert in autonomous driving technology, but Uber effectively paid $680 million to hire him when it acquired Otto.
Go deeper