Twitter blocks Blackburn ad for 'inflammatory' abortion statement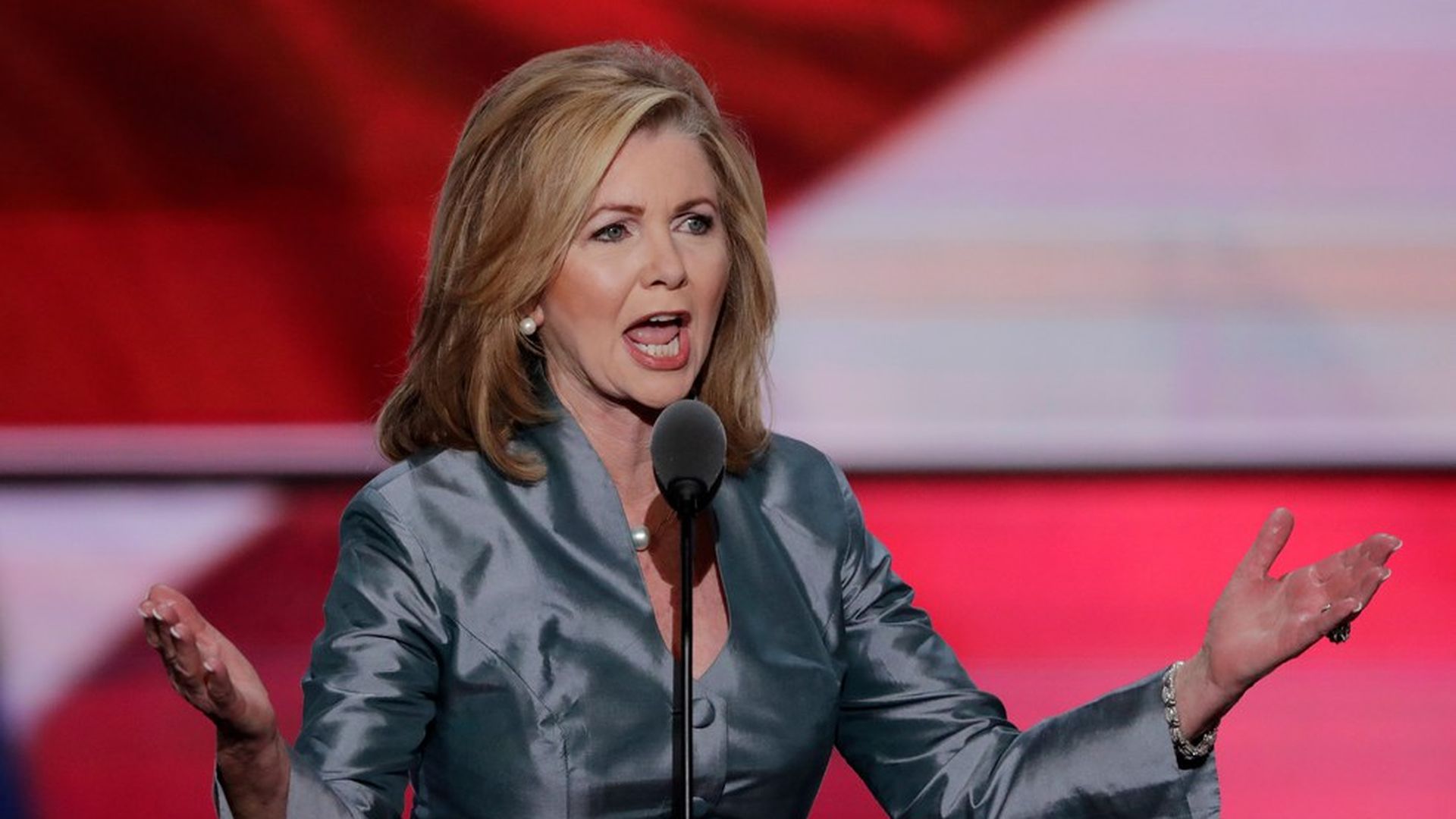 Twitter blocked a campaign announcement ad from Republican Rep. Marsha Blackburn, who's running for Sen. Bob Corker's seat in Tennessee, on the basis that it contained "an inflammatory statement that is likely to evoke a strong negative reaction," AP reports. Blackburn's ad said she "stopped the sale of baby body parts."
The backdrop: Blackburn chaired a Republican-run panel in the House that investigated Planned Parenthood for providing fetal tissue to researchers, which is legal if given at no cost, per AP.
In response, Blackburn tweeted a video calling on her supporters to "[stand] up against Silicon Valley."
Go deeper