Twitter announces new disclosure plans for some political ads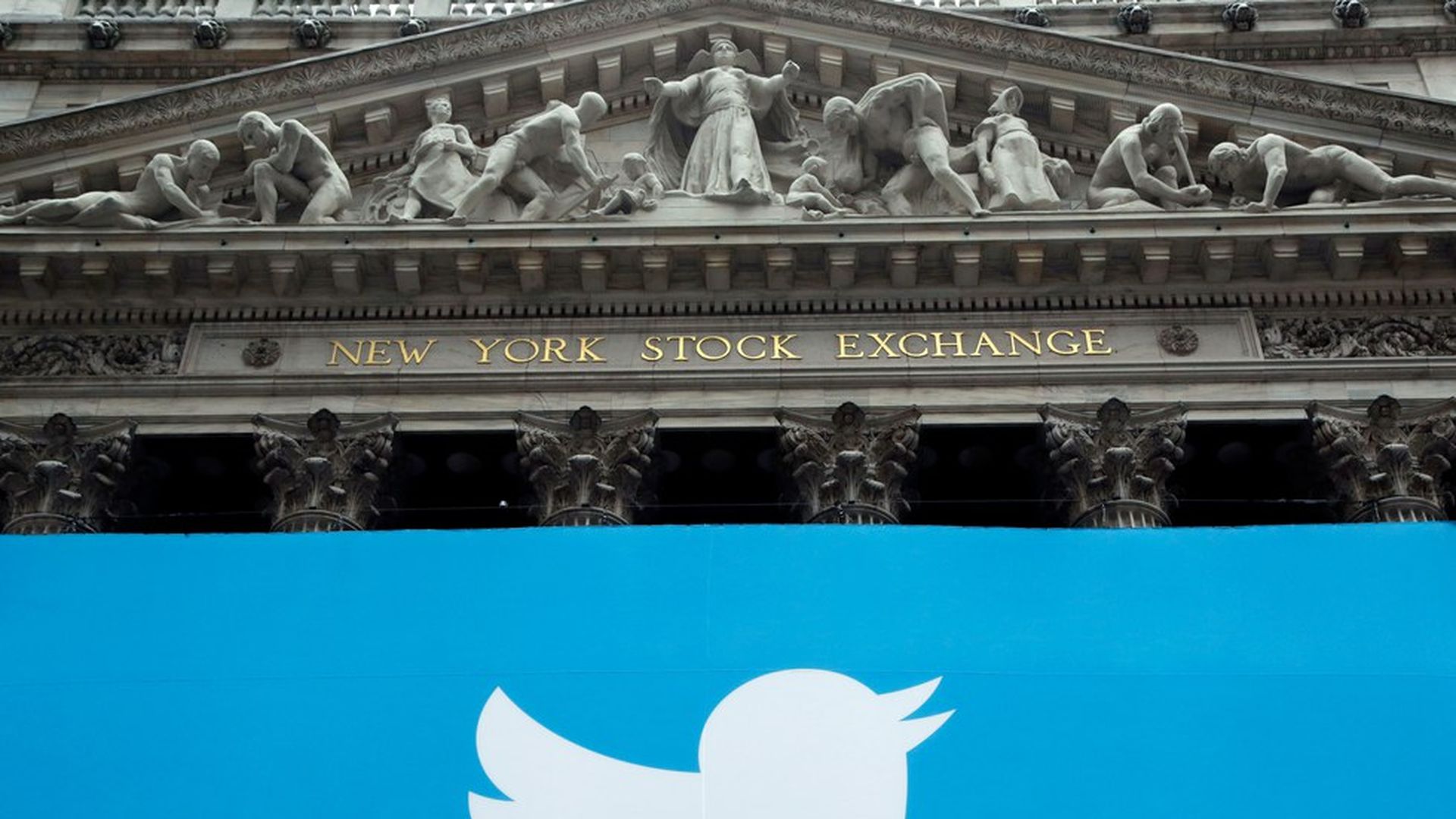 Twitter announced Tuesday that it would increase transparency around ads tied to political candidates on the platform, along with more moderate disclosures for other ads.
Why it matters: Twitter — like Facebook before it — is responding to pressure from lawmakers concerned about the way Russian actors were able to buy ads focused on divisive political issues during the election.
The details:
Users will now be able to view all the ads running on Twitter (or that have already run) referring to candidates or their party. They'll be able to see how much that advertiser has spent on the platform, and details around how the ads are being targeted. The company will also apply "stricter requirements on who can serve these ads and limit targeting options" for advertisers running these types of ads, but was vague about what those would look like.
For now, the reforms will not cover ads focused on political issues — although the company says it wants to make changes there. That matters because one of the tactics that Russian operatives reportedly used was to run ads on divisive issues that didn't necessarily mention a candidate in 2016.
Users will also be able to see more information about all the non-political ads running on Twitter.
Twitter will begin to roll out the changes later this year.
The bigger picture: Facebook and Twitter have now both made a play at self-regulating political ads on their platforms. But it's not clear that will be enough to stop lawmakers like Democratic Sens. Mark Warner and Amy Klobuchar and Republican John McCain from pushing a bill that would put new transparency requirements into law. "We look forward to engaging with Members of Congress and other key stakeholders on these issues as the legislative process continues," Twitter said in its blog post announcing the changes.
Go deeper