Tulsi Gabbard reveals she met with Assad in Syria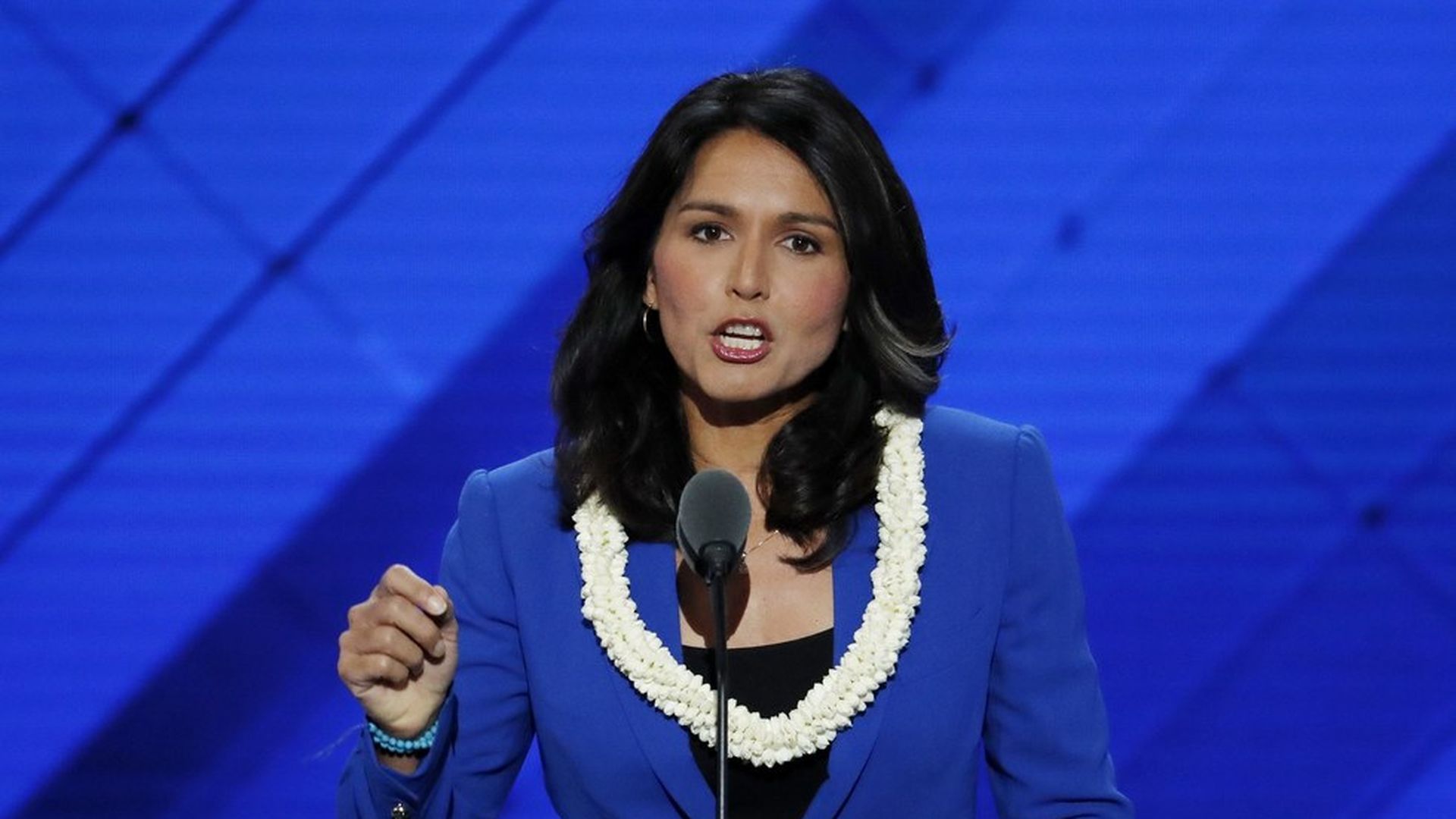 Rep. Tulsi Gabbard told CNN this afternoon that, in addition to expressing "love and aloha" to the Syrian people, she also met with Bashar al-Assad during her recent trip to the country.
Something to consider #1: If this seems like a Trumpian move for a Dem, don't forget that Steve Bannon "loves" Gabbard and set up a meeting between her and Trump in November.
Something to consider #2: She's been coy about who actually paid for her trip, leading some to believe it might have been organized by a pro-Assad NGO.
Go deeper