Trumpworld puts $5.5B in Interior spending under close scrutiny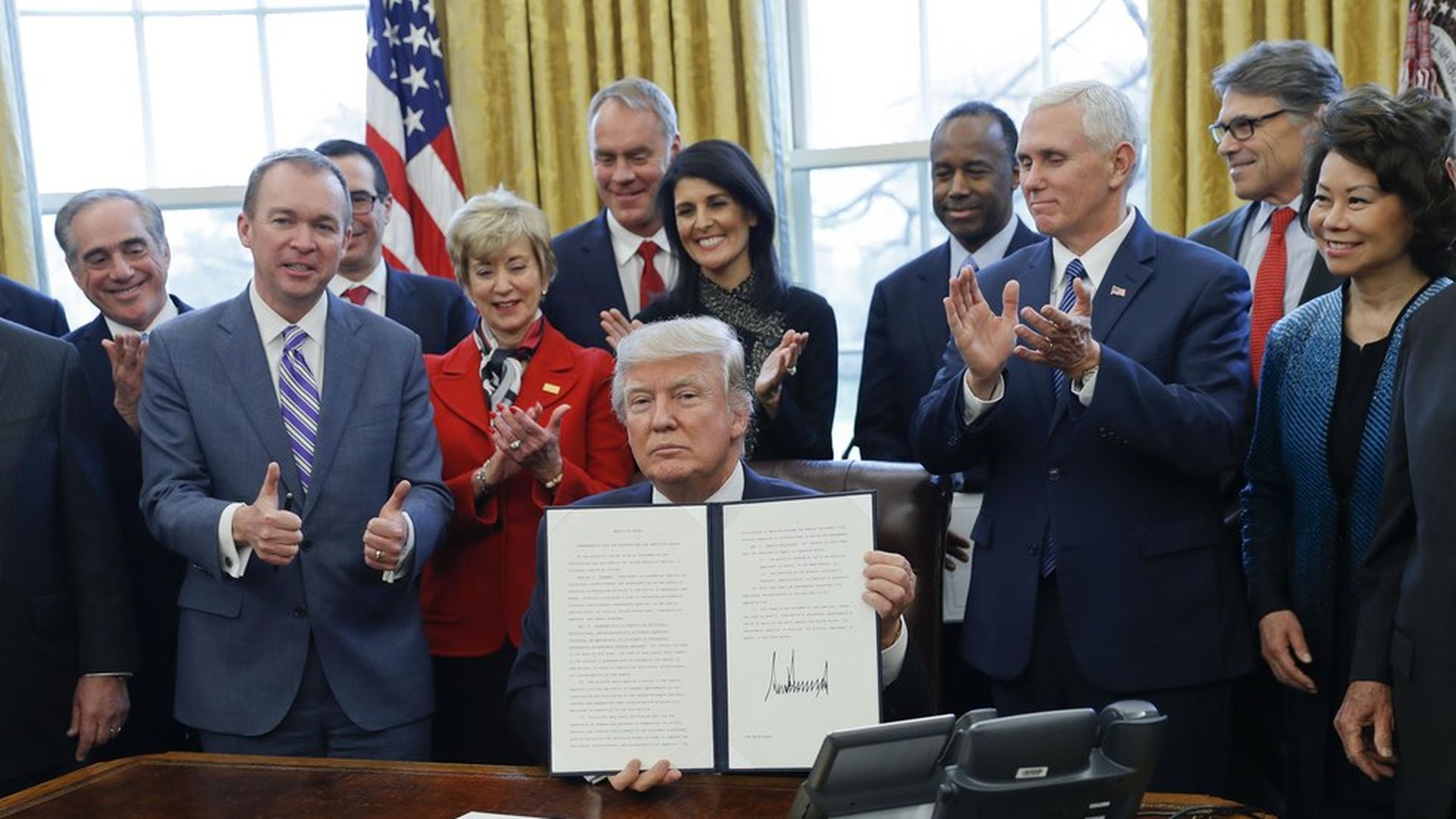 Here's two updates on how the Trump administration is putting new restrictions on funding decisions at energy and resource agencies.
Interior Department: Axios obtained an internal memo showing that high-level Trump officials at the Interior are requiring a new review of fiscal year 2017 grants and cooperative agreements of $100,000 or more before they can move forward.
Secretary Ryan Zinke, in the April 12 memo, notes that the agency distributes $5.5 billion in such funding annually and that he wants to better understand the "immense impact" the spending has on Interior's "mission delivery."
The effort includes a review of "flexibility" to direct specific grants and agreements to "new priorities" at Interior.
Energy Department: Politico Pro reported yesterday that the department has begun withholding funding on Advanced Research Projects Agency-Energy (ARPA-E) grants that have already been approved under the Obama administration.
Projects that received initial backing are expected to have money withheld under the "procurement hold," according to the report.
ARPA-E funds research and development in a wide range of "breakthrough" energy technologies. The agency has bipartisan support in Congress, but Trump's proposed fiscal year 2018 budget seek to end all funding.
Quick take: The apparent restrictions at ARPA-E could set up an early clash between Congress and the Trump administration over support for green energy R&D ahead of wider spending battles over fiscal year 2018 appropriations.
The apparent funding restrictions are already getting attention on Capitol Hill, where ARPA-E has backing on both sides of the aisle. An aide to Sen. Dick Durbin, who is on the Appropriations Committee, told Axios that funding for an ARPA-E recipient in Durbin's state of Illinois has been frozen.
The Energy Department isn't offering any details about what's happening in response to press inquiries. "As with any transition from administration to administration, we have undertaken a full review of all department programs, policies, and taxpayer funded grants," a spokeswoman said in a statement to Axios, adding that the department is "applying good governance principles to how these programs are being executed."
Go deeper