Trump's wiretapping claims keep coming up short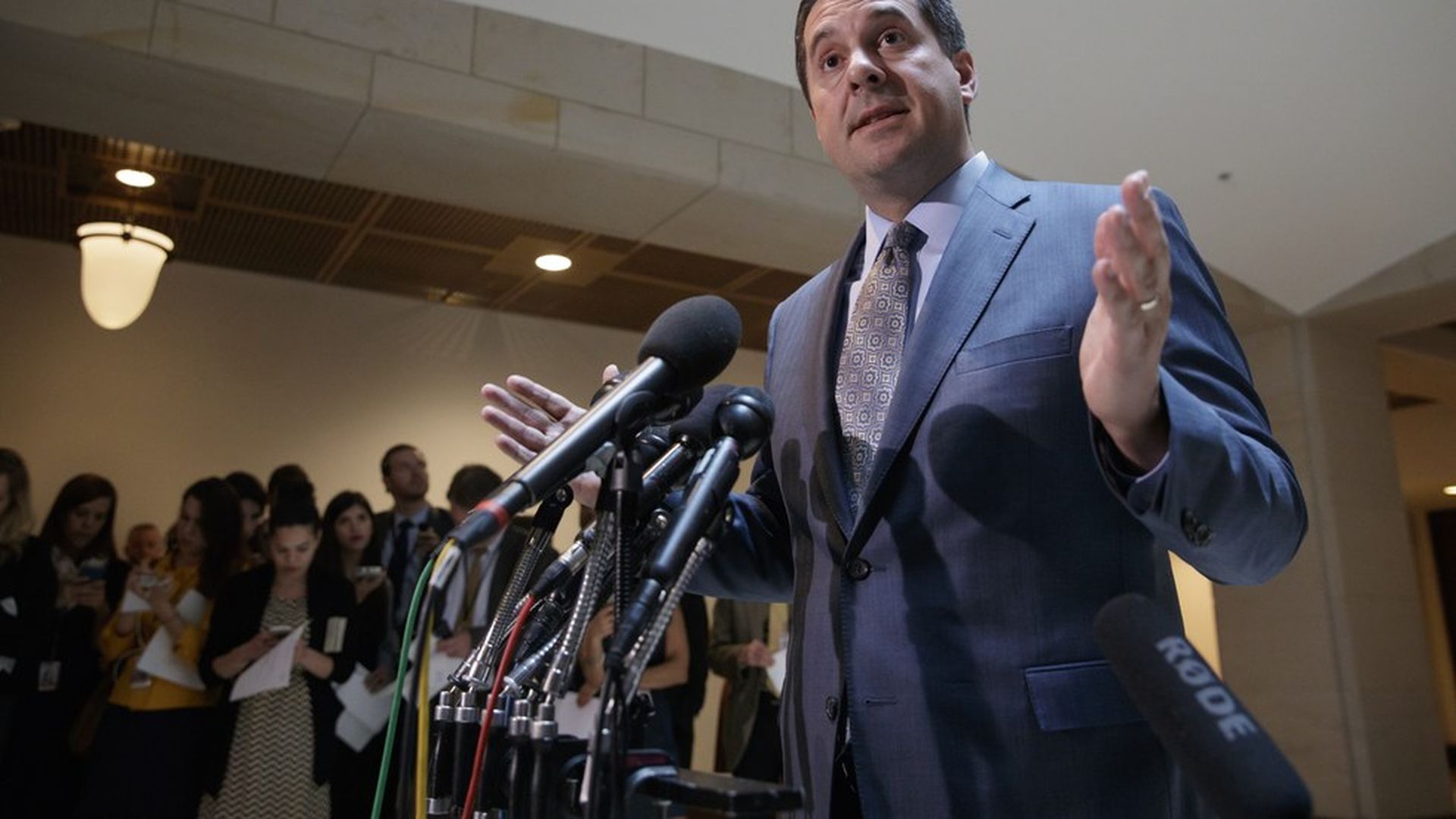 House Intelligence Committee Chair Devin Nunes and top Democrat Adam Schiff (both of California) aren't buying Trump's claims that Obama wiretapped Trump Tower during the campaign, and Attorney General Jeff Sessions told reporters today that he gave Trump no reason to think he'd been wiretapped by Obama.
Rep. Nunes: "I don't believe that took place. I don't think there was an actual tap of Trump Tower" and "the evidence on that remains the same... which is that we don't have any evidence."
Rep. Schiff: "There isn't going to be any evidence about this, because, frankly, if there were, I would know it by now." Schiff added that Trump can't keep crying wolf since it "undermines his credibility, it makes it that much more difficult for the country to believe him when" he makes real allegations.
Go deeper