Trump's tweets have consequences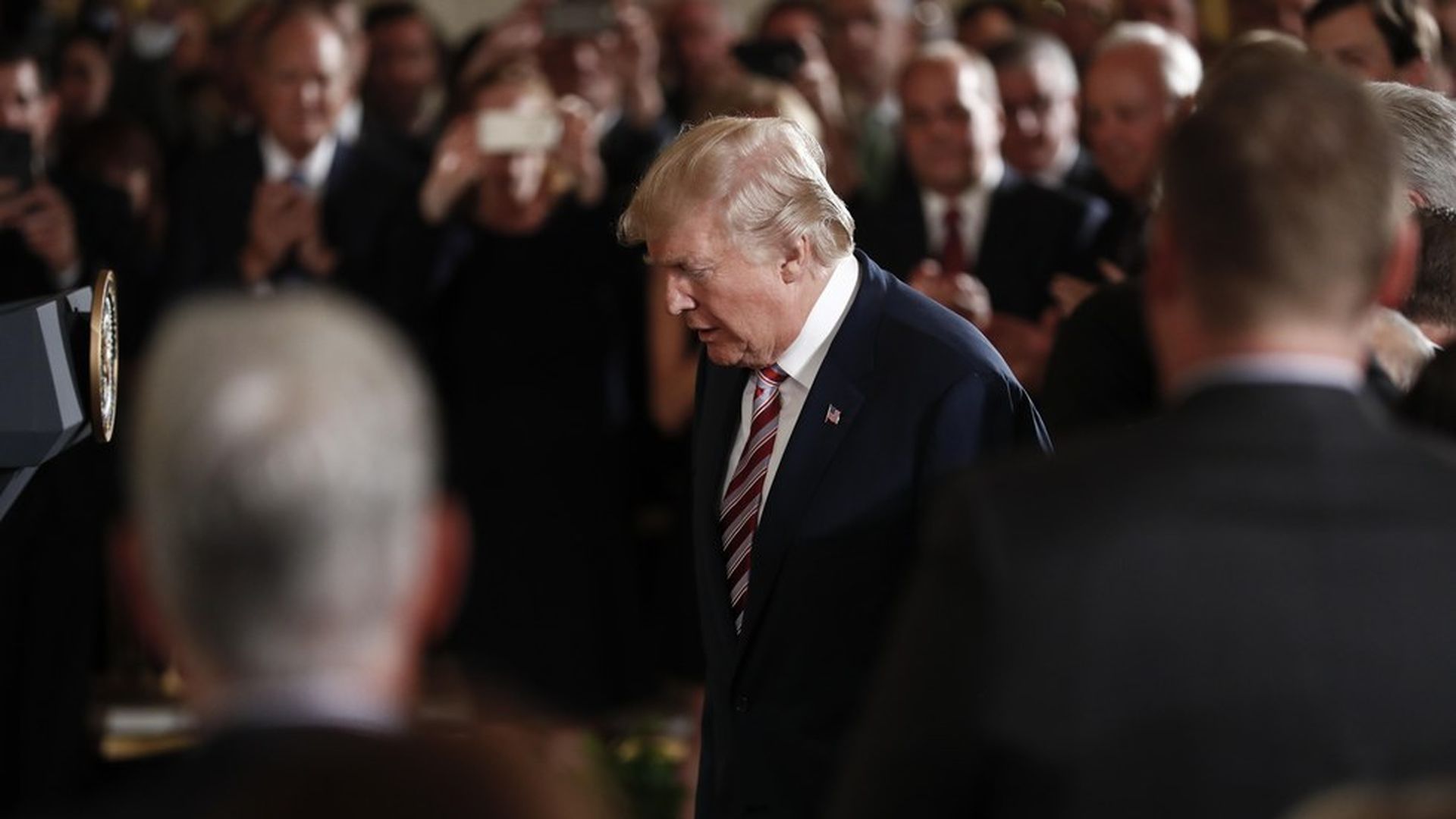 President Trump's tweeting is often greeted with eye rolls, both in the West Wing and on the outside — a defining quirk that helped him in the campaign, and is now a habit he just won't give up.
What's changed: Today, though, we saw the huge price the White House is paying for this indulgence: His Supreme Court case on the travel restrictions could be harder to argue; any talk of "infrastructure week" is shoved aside; and hopes for a new focus on the agenda, after the Russia response is quarantined to a war room, looks like a pipe dream.
The strategy: Not even the most devoted aide would claim these early-morning tweets about the "TRAVEL BAN" resulted from a strategy:
One top adviser to the President told Axios that the early morning hours are a persistent problem. Trump is alone in the residence, often filled with grievance, frequently watching TV and popping off at whatever is on screen.
The same source told Swan that today's tweets concerned Republican lawyers both inside and out of the administration.
Kellyanne Conway's husband, George Conway, confirmed that fact by tweeting his disapproval and suggesting he was voicing the concerns of lawyers inside the White House Counsel's Office and the Department of Justice.
The bottom line: While the effects of Trump's tweeting are messy, the cause is clear. With the cable channels running countdown clocks to Jim Comey's testimony on Thursday, the folks inside know this is all-out war for survival. It explains the tone, at least, of the tweetstorm.
Go deeper: The Trump travel ban tweets... His 2nd straight day of tweeting at London Mayor Sadiq Khan.
Go deeper