Trump's Tucker interview: highlights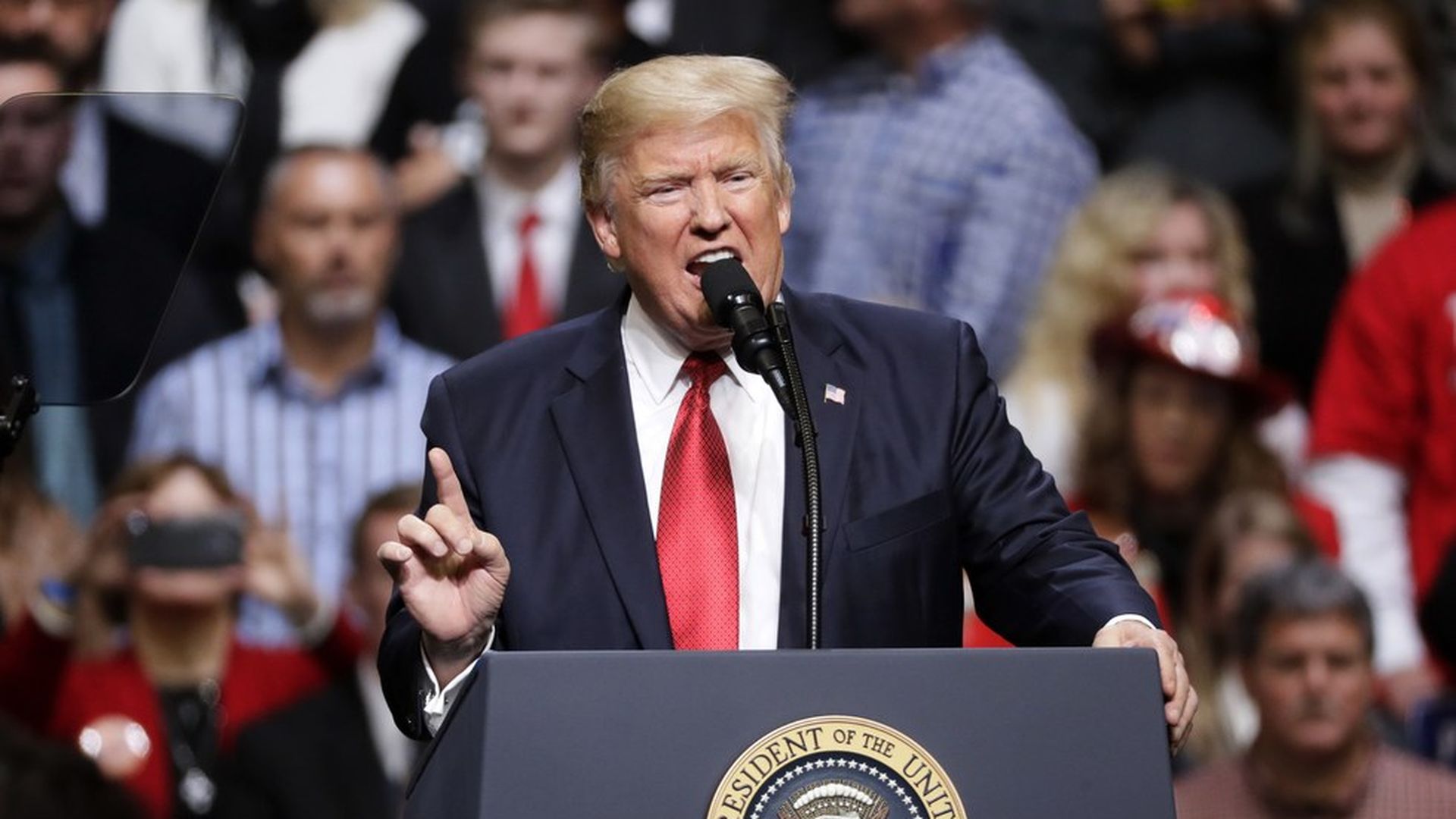 Our big takeaway: President Trump is far more open than House leadership to negotiating the details of the Obamacare replacement plan. It's striking that he called the current bill "very preliminary." No wonder such mixed messages were flying around Capitol Hill this afternoon.
Five key grabs from Trump's interview Wednesday night with Fox News' Tucker Carlson:
Trump described the current healthcare plan — which Paul Ryan viewed as a closed-to-finished product — as "very preliminary." Trump agreed with Tucker that a lot of things in the bill aren't consistent with his campaign message of helping the struggling workers, "but these are going to be negotiated."
Trump revealed a willingness to walk away from healthcare reform if the bill doesn't "take care of the people." "If we're not going to take care of the people, I'm not signing anything. I'm not going to be doing it, just so you understand."
The President sees himself as "an arbitrator" in the bitter healthcare fight between the various factions of the Republican Party. "We have the conservatives, we have the more liberal side of the Republican Party... we got a lot of fighting going on..."
He's going to buy off Democrats with "goodies" in phrase three of Obamacare repeal and replace. He'll propose legislation — possibly a separate bill — "for the bidding of medicine." "We're going to bring the cost of medicine way down, prescription drugs and drugs."
Trump still won't apologize for his unsubstantiated claim that Obama wiretapped him. Numerous lawmakers with access to classified information, including House Intelligence chair Devin Nunes, say Trump was wrong. Yet here's what Trump told Tucker: "If you watched the Bret Baier and what he was saying and what he was talking about and how he mentioned the word wiretap, you would feel very confident that you could mention the name."
Go deeper