Trump's travel ban blocked visa lottery winners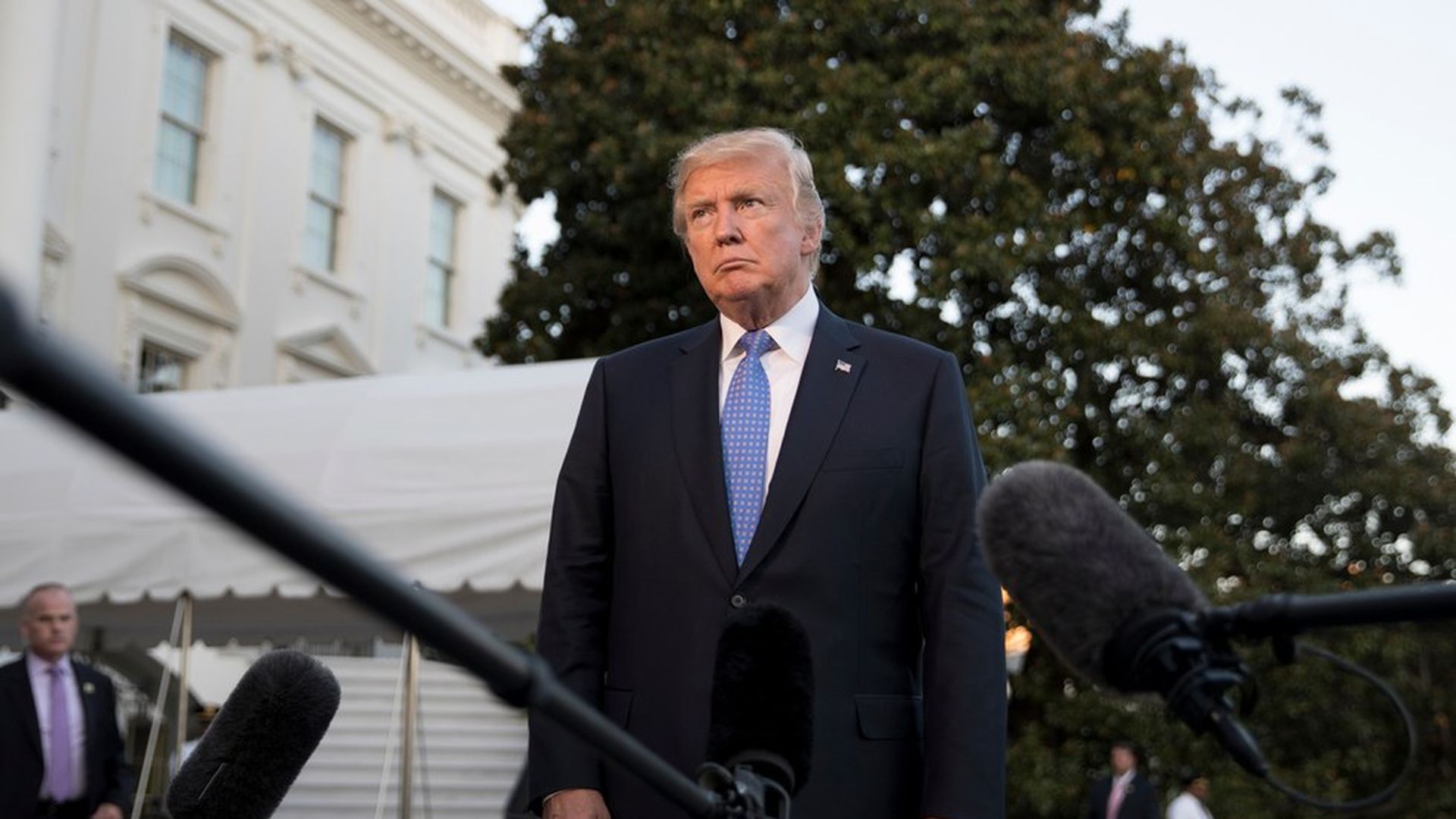 Judge Tanya Chutkan ordered Friday that the State Department save unused visa lottery slots for two Iranian citizens and two Yemenis — if the Supreme Court finds Trump's travel ban unlawful, per Politico. They won visas from the annual, 50,000-person lottery to immigrate to the U.S., but Trump's travel ban has blocked them from getting those visas.
The order would make it difficult for the Supreme Court to declare the legal battle over the travel ban dead, since the issue appears to remain unsettled.
Catch up quick: After the Trump administration issued its new, country-specific travel ban last week, the Supreme Court announced it would no longer hear oral arguments, but would still accept written arguments. Before now, if the Supreme Court were to hear arguments on the travel ban in the future, it was likely that the question before the court would be whether the controversy is still live. This might make it live again.
Trump's new order keeps Iran and Yemen under some restrictions.
Go deeper