Trump's tax reform push is moving forward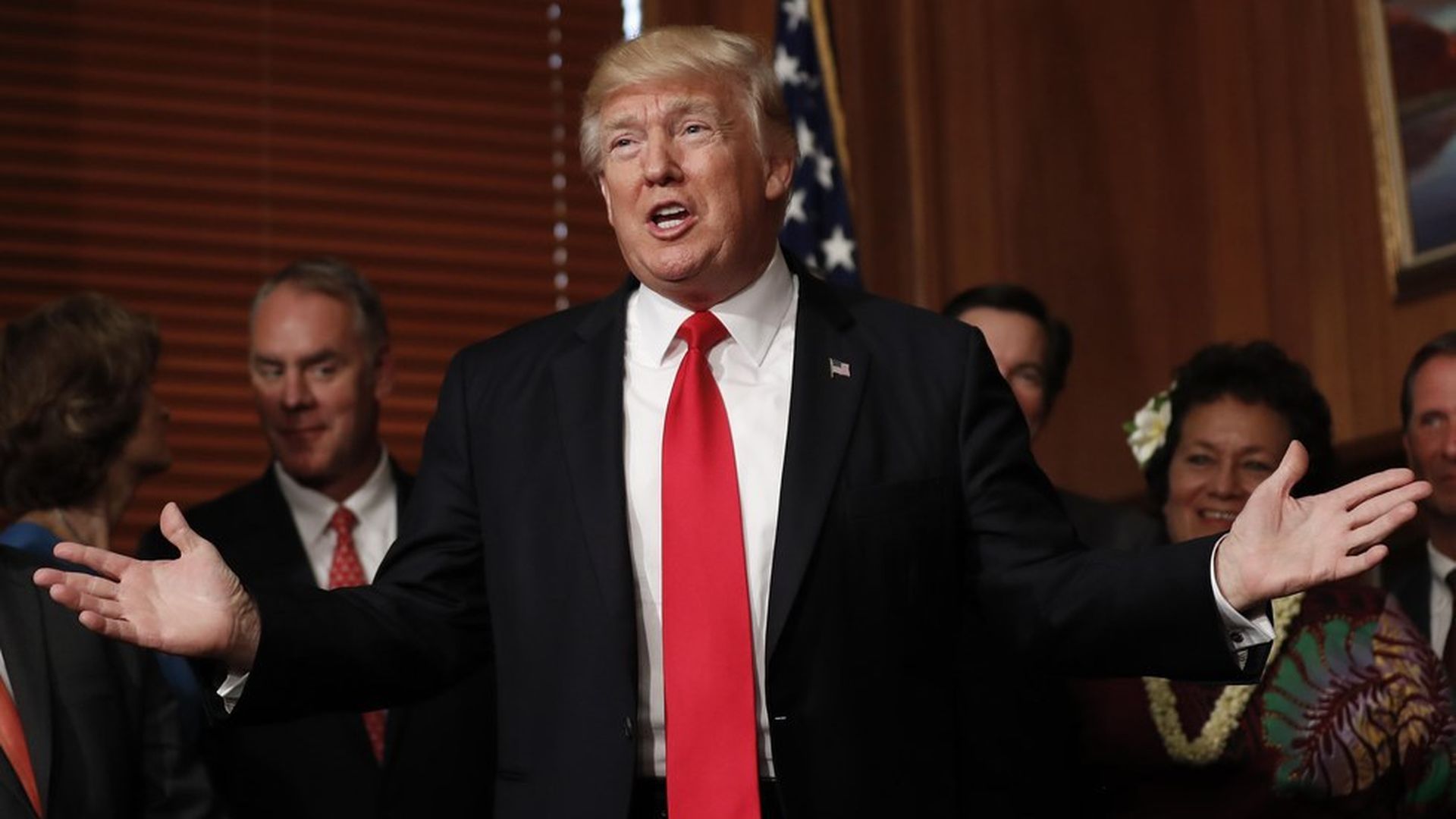 Tax reform is picking up steam, per a new WashPost article. "Two developments are accelerating the effort: Key Senate Republicans reached a tentative deal this week to allow for as much as $1.5 trillion in tax reductions over 10 years; and there is a growing willingness within the GOP to embrace controversial, optimistic estimates of how much economic growth their tax plan would create."
The bottom line: Our GOP sources agree that chances are improved, with the most likely outcome being a significant tax cut for corporations, small businesses, and individuals making less than $150,000 a year.
Be smart: White House hopes for Democratic votes are overblown: This will likely pass with only Republican votes.
And there's a long way to go: The Senate Finance Committee will want, for political reasons, to preserve many tax breaks. That would drive up the deficit, and could trigger a revolt by the House Freedom Caucus.
Go deeper