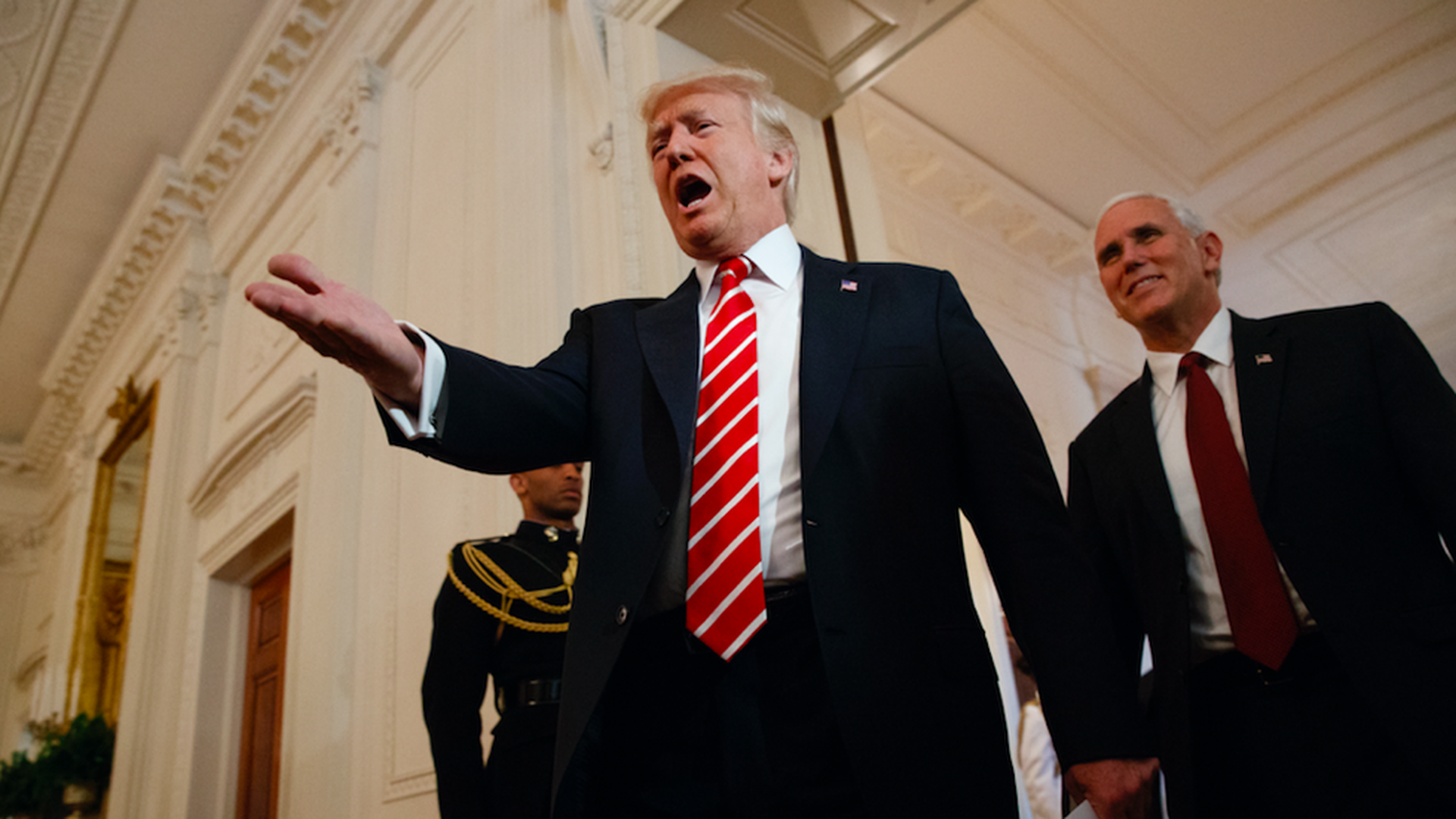 Never mind.
Forty-one days after teasing the possibility of tapes of conversations with his former FBI director, Trump today admitted it was all a bluff.
Trump undid his tweet with a pair of tweets: "With all of the recently reported electronic surveillance, intercepts, unmasking and illegal leaking of information, I have no idea ... whether there are 'tapes' or recordings of my conversations with James Comey, but I did not make, and do not have, any such recordings."
Even his friends can't understand why Trump would antagonize Comey, or add Nixonian atmospherics to an already problematic situation.
The month of mystery was classic Trump, who relishes the theatrics of a big reveal, at least as much as he did during his reality-show days. It was also a classic Trump mistake: an unforced error that set in motion a new, more dangerous phase of the investigation.
So today's pièce de résistance was injecting the idea today that perhaps someone else had made tapes.
Go deeper