Trump's Russia questions surface at energy conference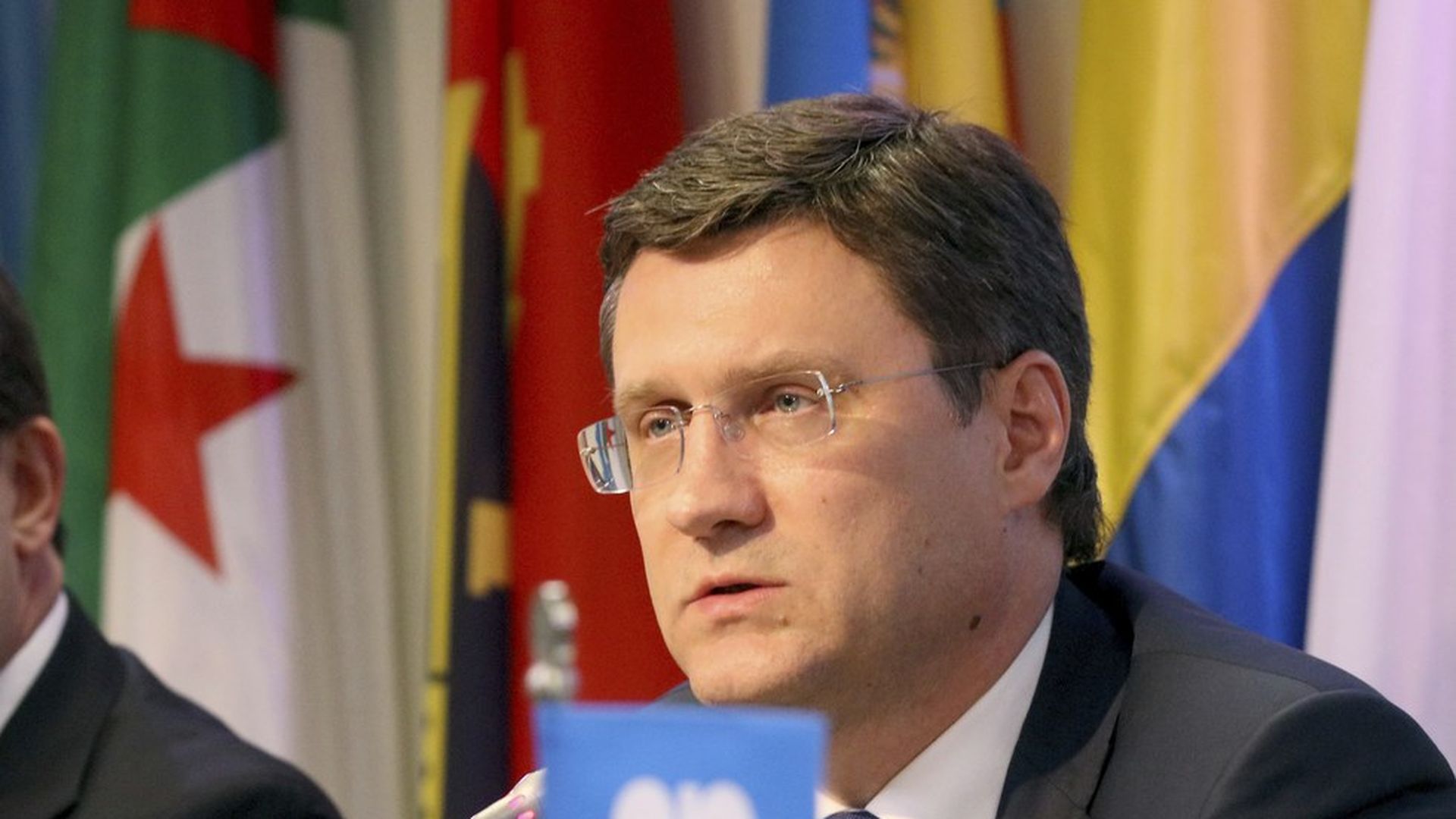 The white-hot controversy over President Trump's relationship to Russia made a cameo at the massive CERAWeek energy industry conference in Houston. Russian energy minister Alexander Novak, in a briefing reporters, fielded a question about whether he's had any contact with representatives of the Trump campaign or Trump administration over the last year, and whether sanctions were discussed.
"We haven't had any contacts," he said. Novak declined to offer a direct answer when asked whether the political controversy in the U.S. will make it more difficult to get sanctions imposed by the U.S. under President Obama lifted, but suggested the sanctions are counterproductive. "We have a lot of unused potential in the area of synergy and cooperation in energy," he said.
Why it matters: The controversy over Russia's role in the 2016 election and the Trump administration's contacts with the Putin regime will follow Trump and the Russians around everywhere. The sanctions imposed by the Obama administration have thwarted some of Exxon's work in Russia, where former CEO and current secretary of State Rex Tillerson aggressively pursued major projects.
Go deeper