Trump's Russia probe lawyer has clients tied to Kremlin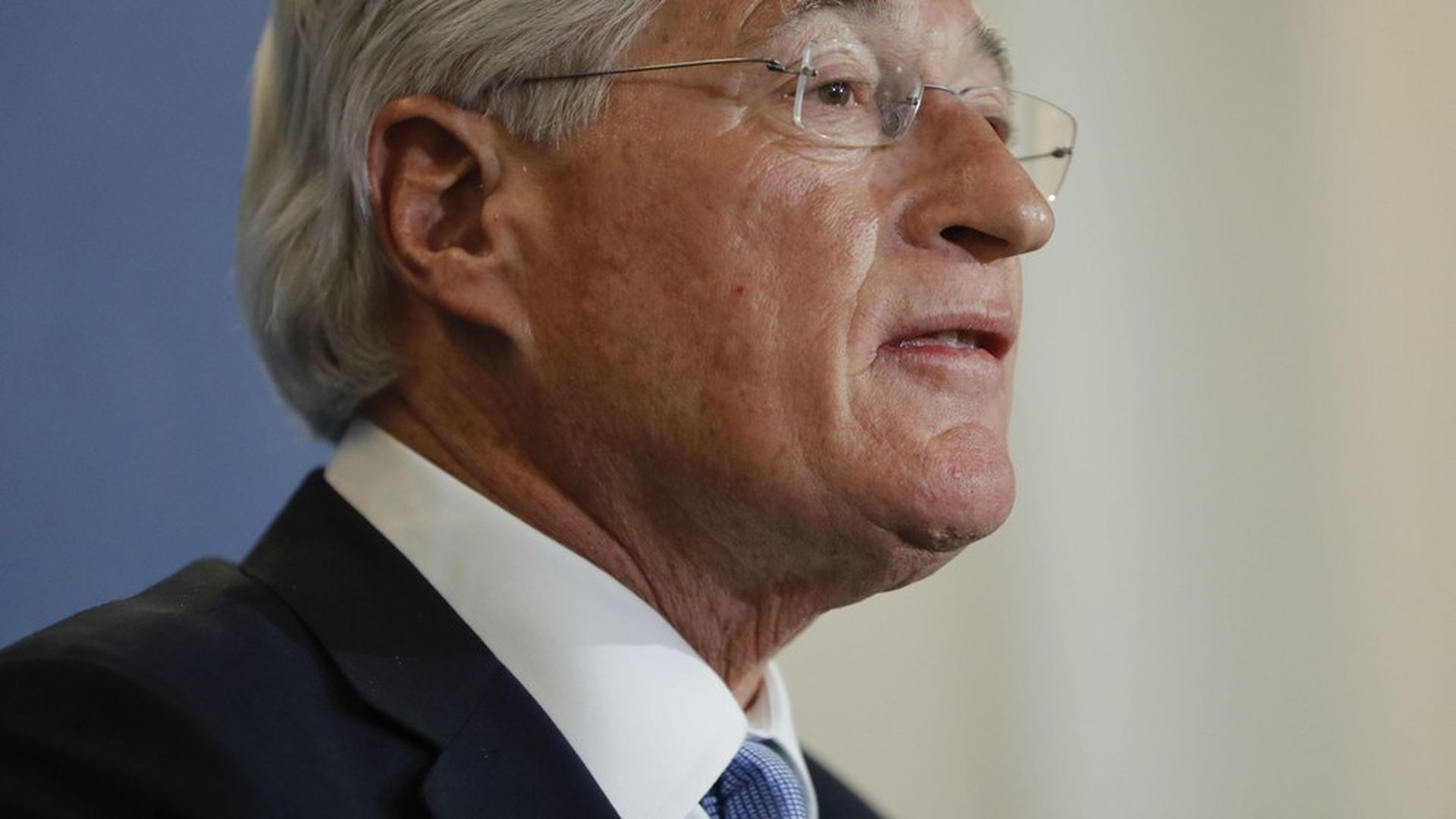 President Trump's personal lawyer for the Russia investigation has high-profile Russian clients, WashPost reports. Marc Kasowitz and his media representative didn't respond to Axios' request for comment.
Kasowitz's clients, according to court records:
Sberbank, the biggest state-owned bank in Russia
Oleg Deripaska, a wealthy business leader who's close to Russian President Vladimir Putin and has ties to Paul Manafort
One big question: Kasowitz's work with Russian oligarchs and clients connected to the Kremlin adds yet another intriguing layer to the Russia investigation — of all the lawyers Trump could have selected, why pick someone who has long-standing ties to the Kremlin?
Kasowtiz was supposed to represent one of Deripaska's clients in court on May 25, just two days after he was publicly announced as Trump's lawyer for the Russia probe. But another lawyer from Kasowitz's firm showed up for Deripaska, avoiding an awkward situation for Trump and his lawyer ahead of the Russia investigation.Don't forget: Kasowitz has represented Trump numerous times over the past 15 years, but the Russia probe will be unlike any case he's handled for Trump. But this news challenges the narrative a bit: he's perhaps unfamiliar with the gravity of the Russia investigation case, but he's not unfamiliar with Russian clients. Flashback: Trump's former campaign manager, Paul Manafort, has ties to Deripaska. The AP reported in March that as far back as 2006 Manafort had "secretly worked" for Deripaska via his foreign lobbying firm, signing a $10 million contract — all in an effort to help Putin's government. They only worked together for three years, but Deripaska denies the AP report.
Go deeper