Trump's policy motives, explained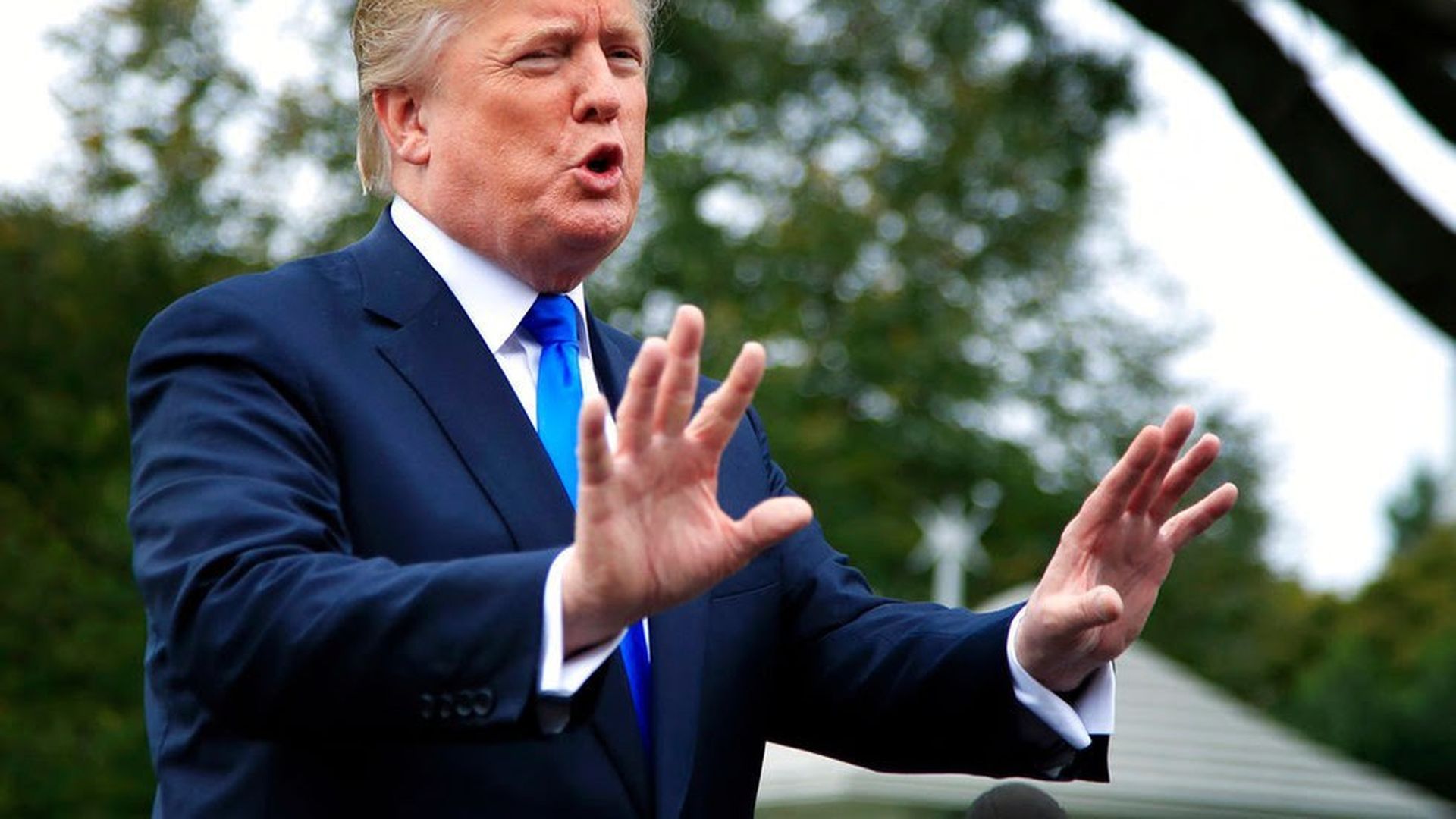 Two ways of thinking about this week's big Trump policy moves:1. Trump going it alone ... Reuters' James Oliphant: "After weeks of seeing his agenda imperiled by Republican divisions and infighting among his aides, Trump has been ... reasserting his campaign priorities and trying to deliver wins for his fervent but frustrated base of supporters."1. "Trump took steps to dramatically undercut the Obamacare health system, sent notice he was willing to scuttle the nuclear deal with Iran, moved to roll back coal-plant limits, and again demanded a wall."2. Undoing Obama ... CNN: "The Deferred Action for Childhood Arrivals program. The Paris climate accords. The Iran nuclear deal. Transgender people serving in the military. And, now, that most personal of policies for the former president: The Affordable Care Act."N.Y. Times' Peter Baker, in front-page "White House Memo" noting that Obama took the same route when stymied by Congress: "Trump ... is turning to executive power to accomplish what lawmakers will not, in this case erasing the legacy of the Obama years."Quote of the Week: Life of Ryan ... Speaker Paul Ryan to MSNBC's Kasie Hunt, about Trump attacks on GOP lawmakers: "It's what he does. We've kind of learned to live with it."
How It's Playing ... Bloomberg's Nick Wadhams and Margaret Talev: "The Risk of Failure Is Enormous for Donald Trump's Iran Strategy."
Go deeper