Trump's point man on cyber: Rudy Giuliani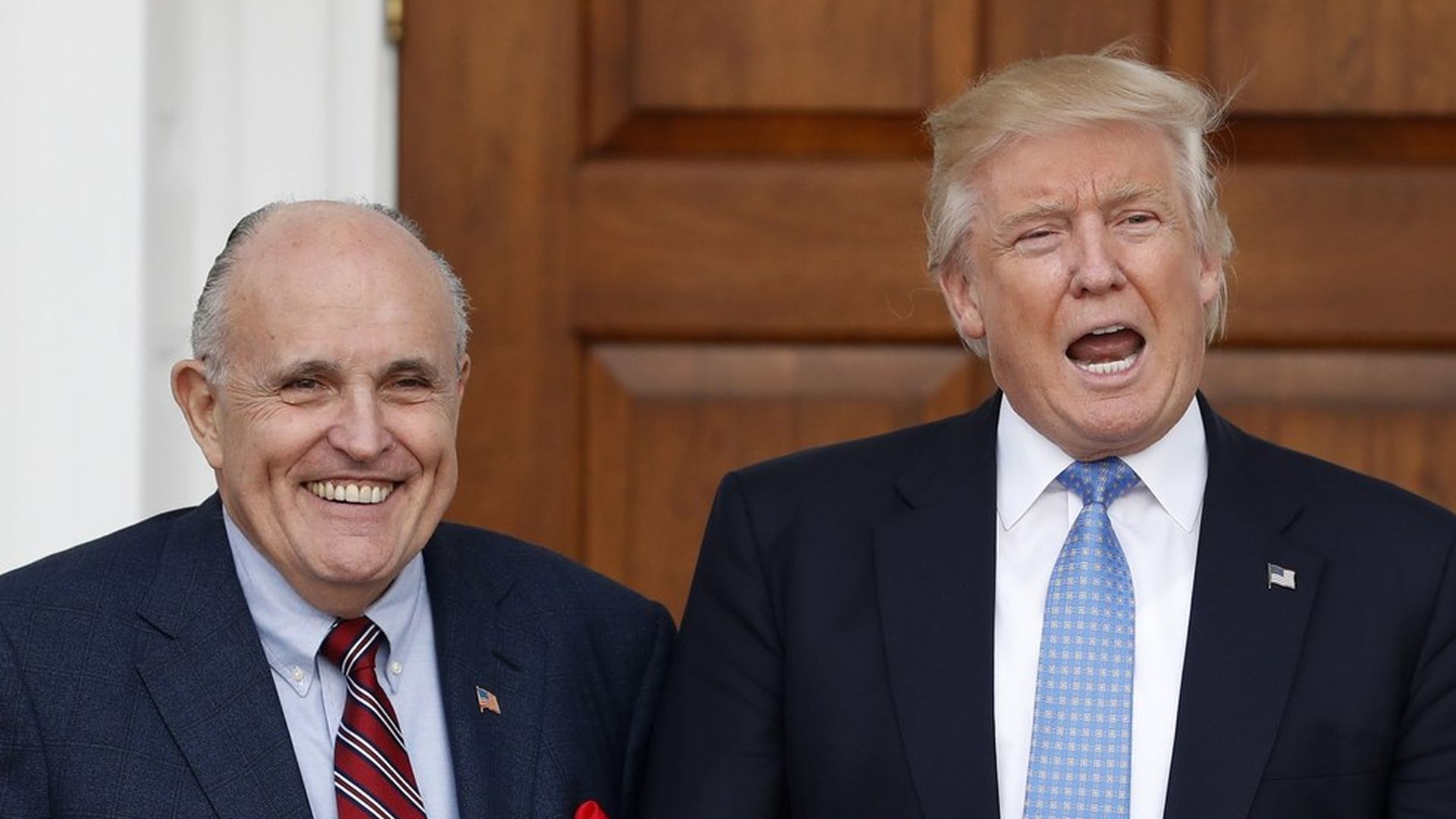 Yesterday the president-elect promised to have a cyber security plan within 90 days. Now he's got Rudy Giuliani to lead the effort. Trump plans to host collaborative meetings with unspecified private companies to discuss their cyber security strategies.
Wrinkle #1: Trump has VC Peter Thiel on his side, along with billions in government contracts. Some companies might stand to benefit from a closer relationship with Team Trump. (See: the Thiel-funded Palantir.)
Wrinkle #2: Does Giuliani actually know anything about cyber security beyond bankrolling it?
Go deeper