Trump's plan to withdraw from Paris climate deal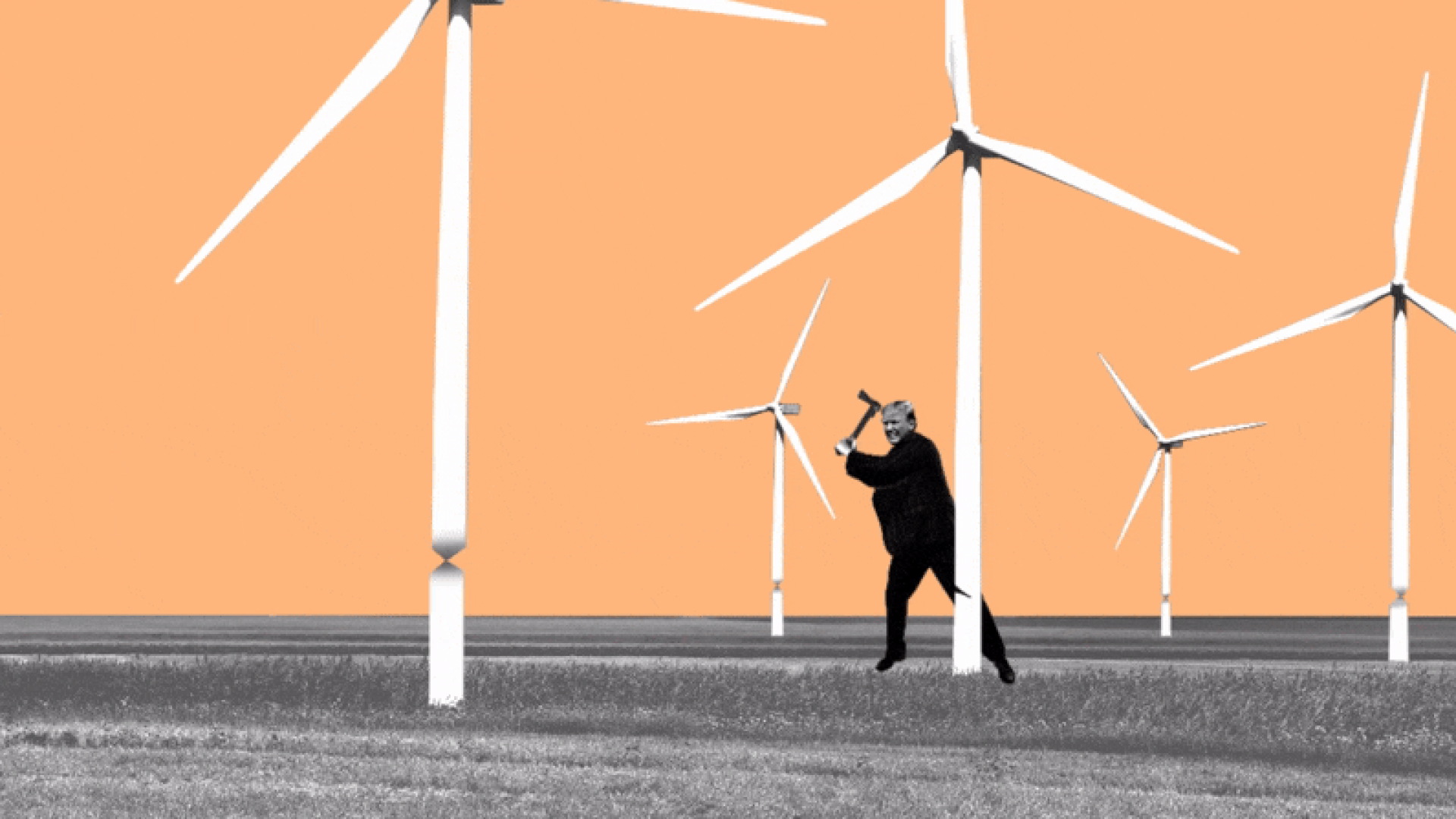 Keeping a key campaign promise, President Trump announced his intention to withdraw from the Paris climate agreement in a Rose Garden speech this afternoon, trumpeting an "America first" message that the United States will forge its own path on climate change — joining Nicaragua and Syria as the only nations outside of the agreement.
Trump's big line: "I was elected to represent the citizens of Pittsburgh — not Paris."
The key quote: "As of today, the United States will cease all implementation of the non-binding Paris accord and the draconian financial and economic burdens the agreement imposes upon our country."
The mechanism: The U.S. is expected to exit the Paris deal via the formal withdrawal procedures included in the agreement, a process that could take three to four years to complete. The administration chose not to exit the underlying U.N. climate change treaty — which would have been a faster but much more tumultuous choice.
More from President Trump:
Open to negotiation: "So we're getting out, but we'll start to negotiate, we'll see if we can make a deal that's fair."
Why he's out: "As someone who cares deeply about the environment, I cannot in good conscience support a deal that punishes the United States, which is what it does."
Not fair: "The bottom line is that the Paris accord is very unfair at the highest level to the United States."
For the miners: "The agreement doesn't eliminate coal jobs. It just transfers those jobs out of America and the United States and ships them to foreign countries."
To Democrats: "So if the obstructionists want to get together with me, let's make them non-obstructionists and we'll get back into the deal and we'll make it good."
America first: "The fact that the Paris deal hamstrings the United States while empowering some of the world's top-polluting countries should dispel any doubt as to why foreign lobbyists wish to keep our magnificent country tied up and bound by this agreement."
The "America first" topline talking points from the White House:
"The Paris Accord is a BAD deal for Americans, and the President's action today is keeping his campaign promise to put American workers first."
"The Accord was negotiated poorly by the Obama Administration and signed out of desperation."
"It frontloads costs on the American people to the detriment of our economy and job growth while extracting meaningless commitments from the world's top global emitters, like China."
"The U.S. is already leading the world in energy production and doesn't need a bad deal that will harm American workers."
Go deeper:
Go deeper