Trump's personnel problem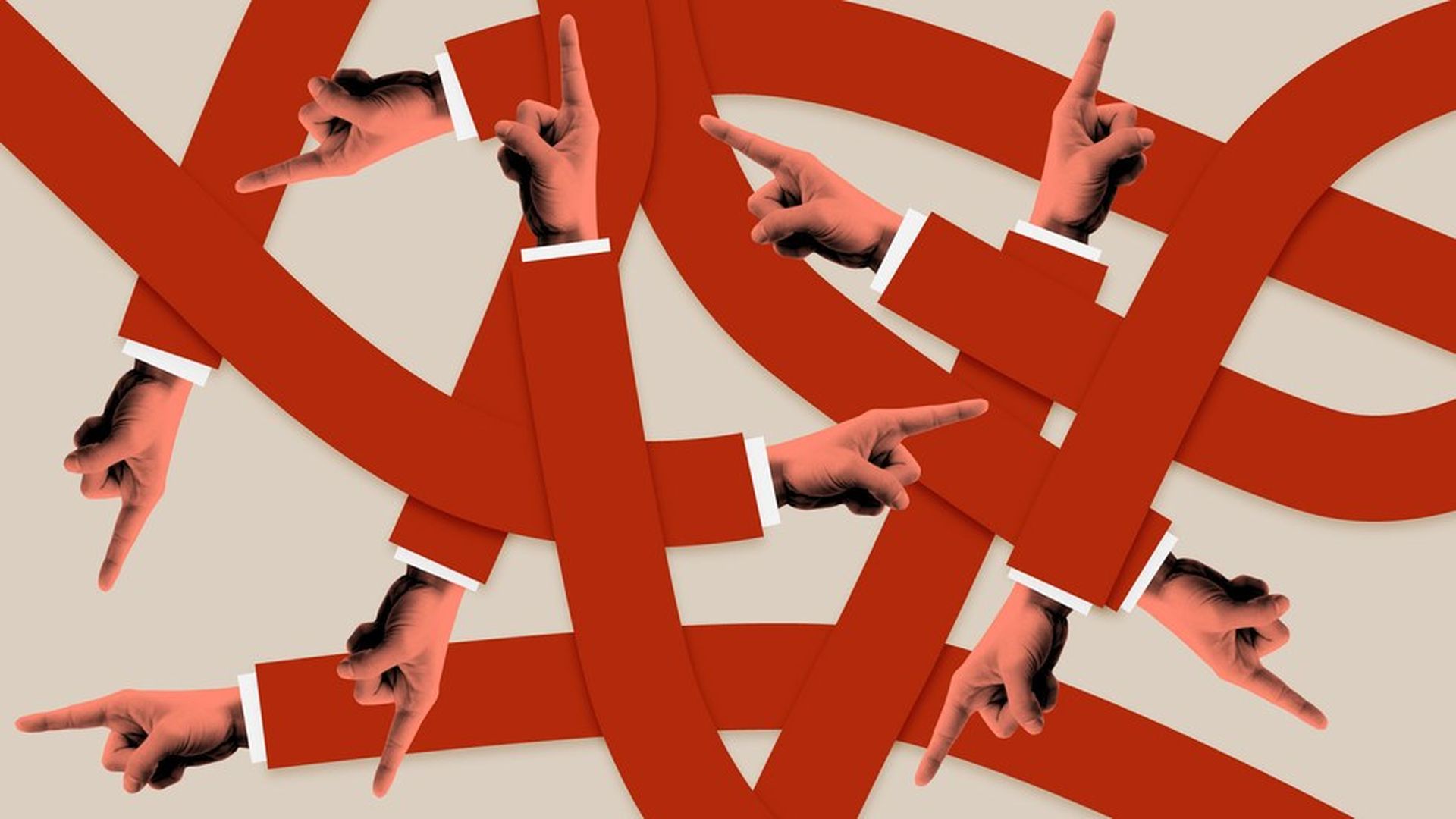 The Trump administration has a personnel problem. Multiple government agencies are in a state of staffing gridlock, with cabinet secretaries having their chosen employees routinely returned by the White House's Office of Personnel Management. Steve Mnuchin at Treasury, Rex Tillerson at State, General Mattis at Defense, it's a problem across the Cabinet.
Why this matters: The failure to fill lower-level staff directly impacts the ability of government to function. Career people are working away, but senior political appointees lack their own staff. They're less effective — and operating in a climate of distrust — until they've got their team around them.
One example: Interior Secretary Ryan Zinke, who was only confirmed a week ago, has already taken his complaints directly to the President. According to a source briefed on the incident, Zinke went to Trump and demanded his staff be approved. Trump replied that Zinke will get his people "as long as they're our people," the source said. An Interior Dept spokeswoman didn't deny the incident happened. Our source explained:
"If you want somebody, that's fine, but they have to be vetted because, one, you know, Zinke is not the president. This is Presidential Personnel, and ... they keep having this conversation with these department secretaries and administrators, and it's just not clicking"
Other departments:
Treasury has been having major headaches in getting Mnuchin's people confirmed. Bloomberg chronicled the problems exhaustively here, and we've been hearing the same things. The White House has been irritated that Mnuchin has been asking for people viewed as liberals or in one case a Hillary Clinton donor. Treasury spokesman Jason Chung denied there were any problems and said Mnuchin "could not be happier with how the appointment and nomination process is going."
Secretary of State Rex Tillerson is overseeing a department that one source described as utterly dispirited. Breitbart twisted the knife in on Tuesday with the headline: "Obama Holdover Literally Represents President Trump, Secretary Tillerson at 1st State Dept Press Briefing." (The briefer, Mark Toner, is actually a career Foreign Service officer, not a political appointee, who also briefed during Obama administration.)
Defense Secretary General Mattis has been having trouble, too. We're told a number of his picks have been deemed politically unacceptable.
Team Trump's perspective: "These Secretaries have these egos that this is their little kingdom now, and it's their way or the highway. So it's been creating a logjam," one source said. No way will the White House rubber stamp Hillary people, Never Trumpers and flat-out liberals.
The agency view: This is a dysfunctional White House that needs to "get over" the bruising primary race and accept that a person's past political views doesn't disqualify them from the administration.
The man stuck in the middle of all this: John DeStefano, the director of Presidential Personnel. Says a source close to the situation: "It's just creating basically a standstill in personnel movement going back and forth" because the White House isn't going to blink.
Go deeper