Trump's "patience is over" with North Korea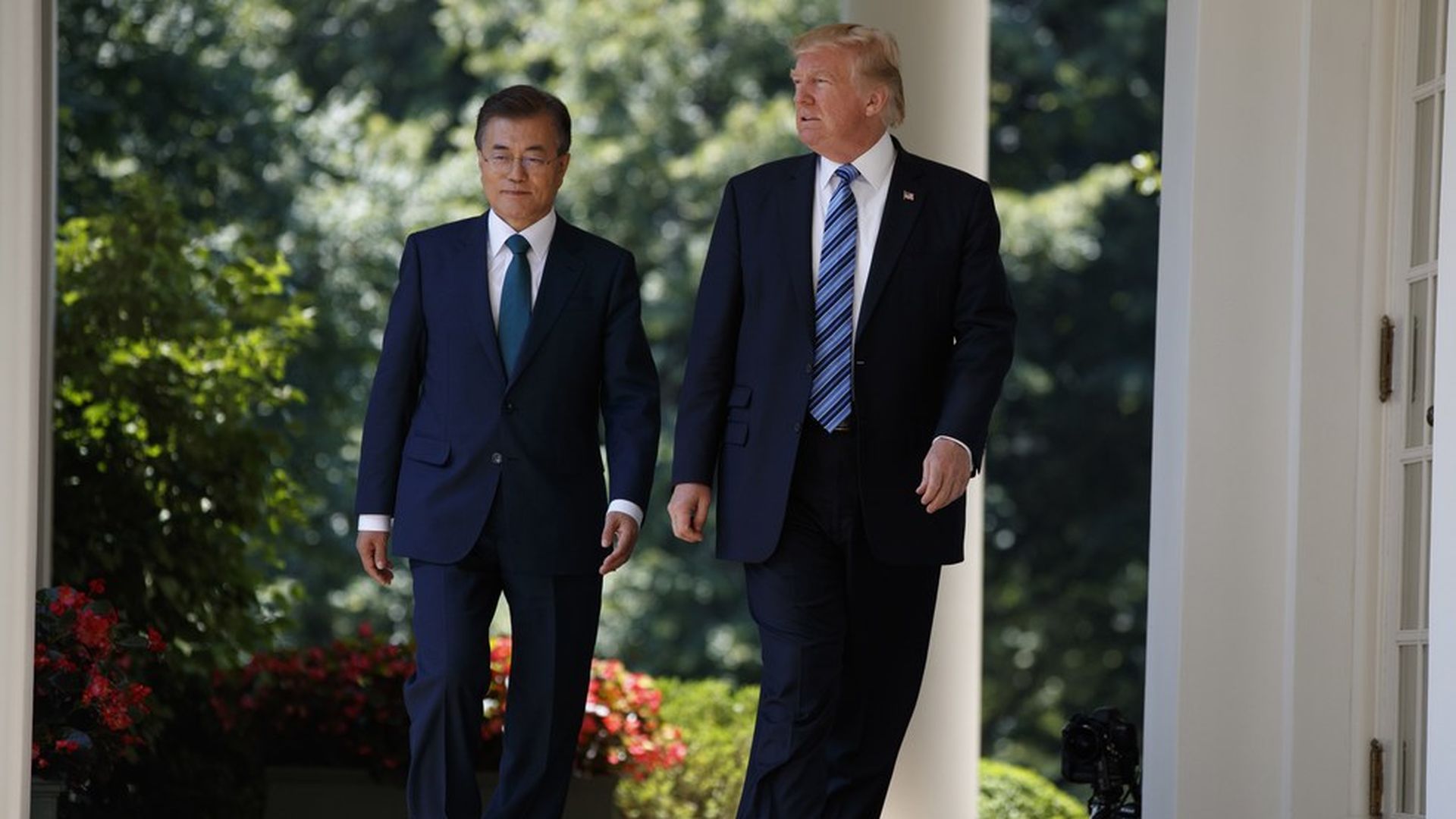 Trump said "the era of strategic patience with the North Korean regime has failed…that patience is over," while delivering a joint statement with South Korean President Moon at the White House Friday.
Trump added "our goal is peace, stability, and prosperity for the region. But the United States will defend itself, always…and we will always defend our allies." Moon added that South Korea would work to build up its ability to defend itself to "strengthen our overwhelming deterrence" as part of the combined ROK-U.S. defense posture.
Trade: Trump said he wanted to work out a "fair and reciprocal" trade with South Korea, and Moon said economic growth will be promoted in South Korea.
Moon also invited Trump to visit Korea this year and Trump accepted.
Go deeper