Trump's omitted Article 5 endorsement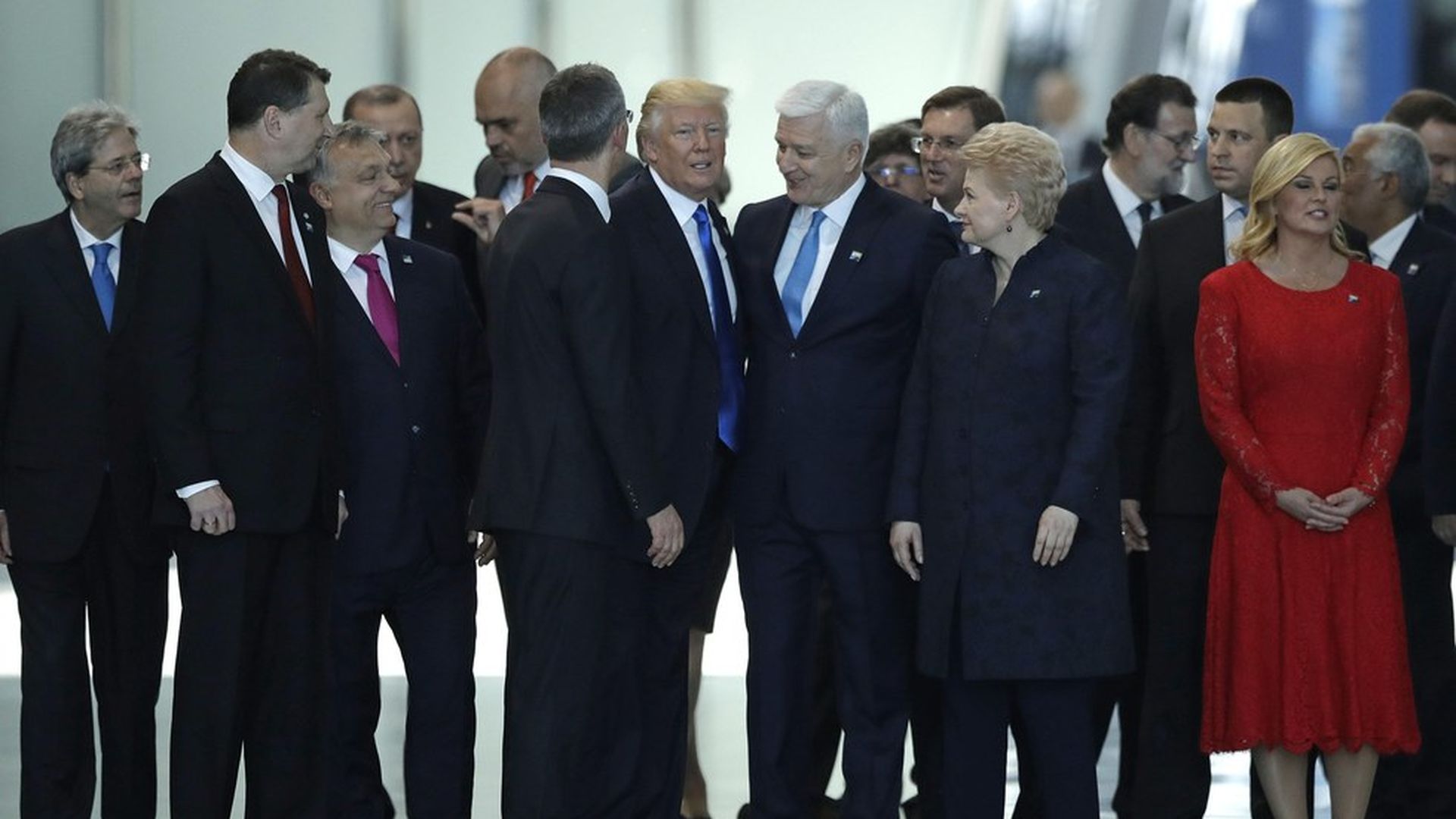 The National Security Council, the Pentagon, and the State Department all expected President Trump to endorse Article 5, NATO's collective defense agreement, at last month's NATO summit. Here are the words they expected to hear, but didn't, via Politico:
"We face many threats, but I stand here before you with a clear message: the U.S. commitment to the NATO alliance and to Article 5 is unwavering."
Why it matters: The decision to omit this sentence sent an ambiguous signal to other NATO members about Trump's commitment to Article 5, the cornerstone of the alliance, particularly as he continued to challenge them over defense spending.
Go deeper