Trump's next move: Stick it to immigration hardliners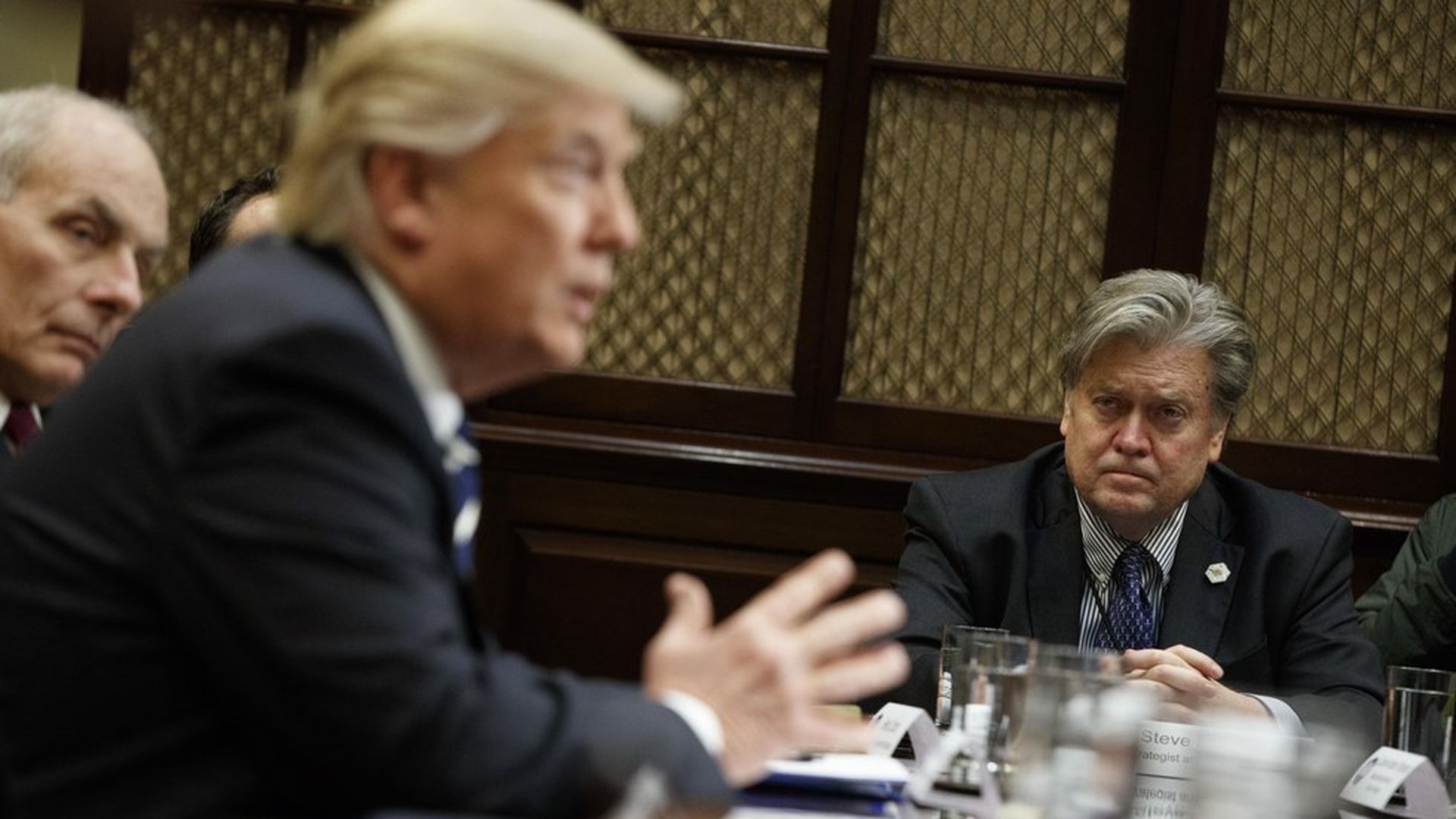 It's like a fictional movie scene: A president wins election with harsh, anti-immigration rhetoric, then moves to terminate protections for kids of illegal immigrants. He's ridiculed on both sides for his heartlessness — but cheered by a band of white voters who helped put him in office.
Then he suddenly realizes he looks like a cold-hearted jerk — and starts musing about going farther than President Obama got in providing permanent protections to those children of illegal immigrants.
Liberal, Trump-hating Democrats see him wobbling — and Nancy Pelosi herself asked him to tweet that the "Dreamers" have NOTHING to fear. And he does! (See above.)
Trump does this the same day CBS News airs "60 Minutes" footage of Trump's campaign architect Steve Bannon not only defending a hardline approach, but accusing the Catholic Church of needing "illegal aliens to fill the churches."
Why it matters: Like the debt-ceiling fight, Trump forfeited all his leverage before the negotiation. He has virtually no choice but to sign permanent protections into law — and little power to get significant wall funding in exchange.
Sound smart: There's a chance this Republican president, with a Republican Congress, ends the year with this list of accomplishments: increasing spending, permanently lifting the cap on debt, propping up Obamacare after failing to repeal it, and offering new protections to children of illegal immigrants.
P.S. "Trump's decision leaves 'Dreamers' unable to travel," by L.A. Times' Kate Linthicum in Mexico City: "A Homeland Security memorandum said the department would stop approving new applications for travel permits, known as advance parole."
Go deeper