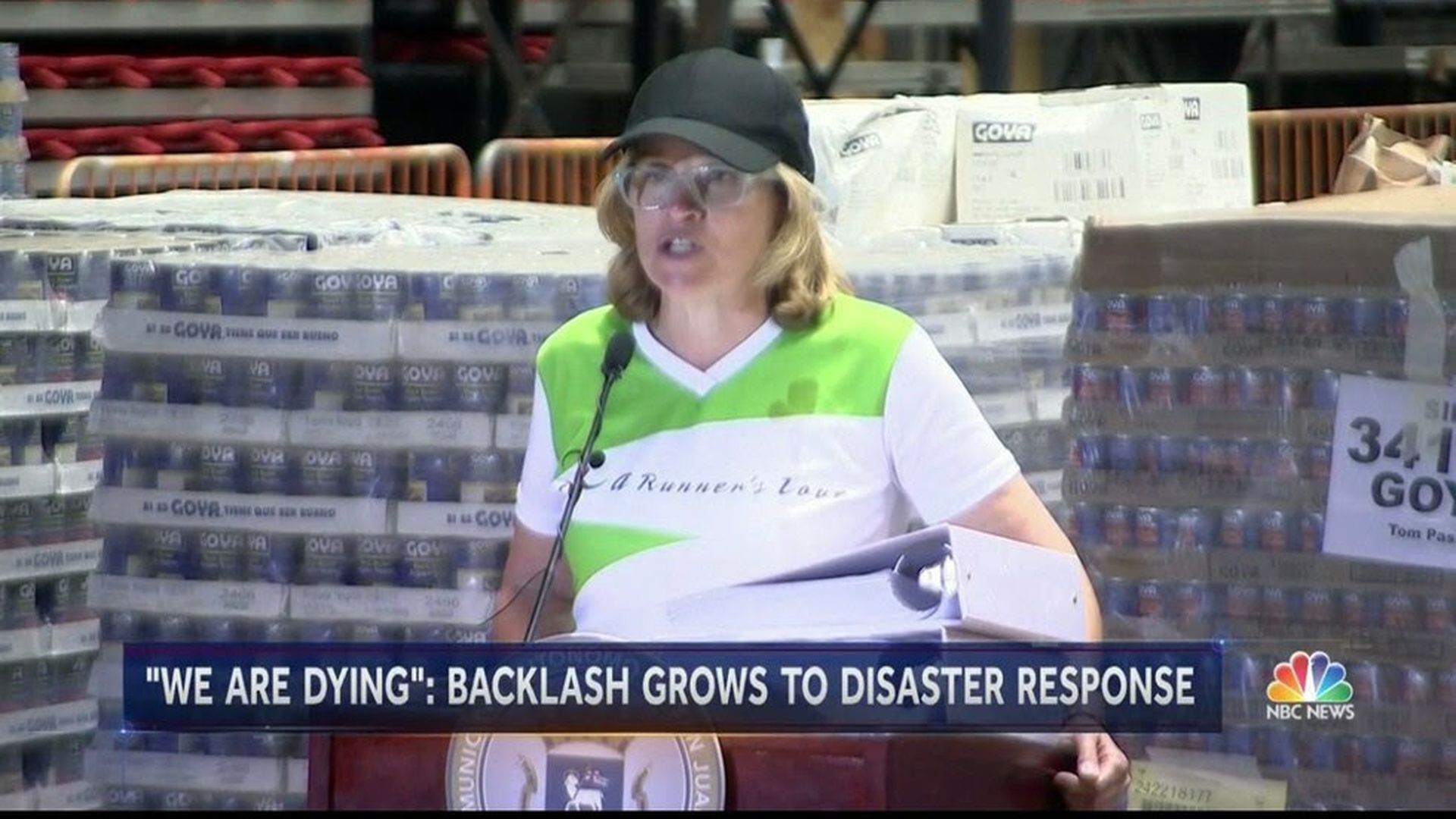 Three days before flying to Puerto Rico, President Trump this morning attacked the mayor of San Juan, the capital. Yesterday, the mayor took to TV to lash out at the administration for a disaster response that she said could come "close to a genocide" if logistics aren't figured out.
Be smart: Long after people have finished talking about Tom Price's flights or tax reform or NFL protests, they'll remember how Trump handled Puerto Rico. So the stakes are massive for the hours ahead.
Trump tweeted: "The Mayor of San Juan, who was very complimentary only a few days ago, has now been told by the Democrats that you must be nasty to Trump."
"Such poor leadership ability by the Mayor of San Juan, and others in Puerto Rico, who are not able to get their workers to help. They ... .want everything to be done for them when it should be a community effort. 10,000 Federal workers now on Island doing a fantastic job."
The mayor, Carmen Yulín Cruz, led "NBC Nightly News" with her emotional plea at a news conference, then did several one-on-one interviews with prime-time cable anchors:
"We are dying. And you are killing us with the inefficiency."
"I am done being polite. I am done being politically correct. I am mad as hell."
To Trump: "I beg you to take charge and save lives. ... I cannot fathom the thought that the greatest nation in the world cannot figure out the logistics for a small island."
"If we don't get the food and the water into people's hands, what we are going to see is something close to a genocide."
Go deeper