Trump's new executive order: Buy and hire American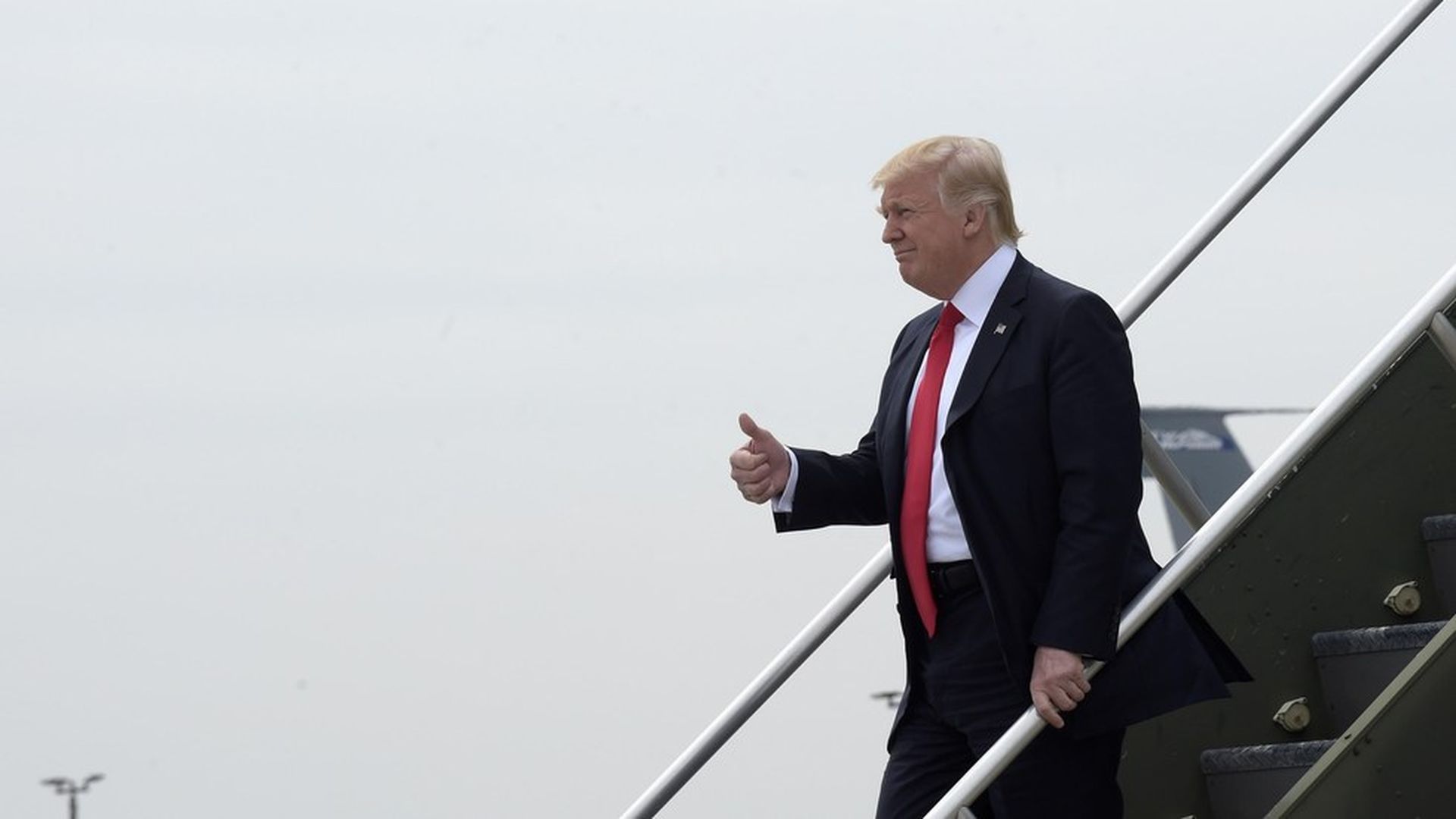 Trump is signing his "Buy American, Hire American" Executive Order today in Wisconsin. Last night we wrote an explainer on "Hire American." Here's a primer on the "buy" side:
Fewer waivers: The order will call on the government to focus on buying American-made goods, and reduce the number of waivers the government uses to legitimize purchases from other countries.
The legal grounds: That's all in accordance with The Buy American Act of 1933 (BAA). It's a Depression-era law intended to reduce foreign competition and to create jobs for Americans.
It doesn't ban foreign purchases: It just makes buying American goods the preference, except for when the cost of domestic goods is prohibitive or not available given the amount desired. Plus, if trade agreements with other countries cover foreign procurements, government agencies can get waivers to make those purchases lawful.
Go deeper