Trump's momentous week at home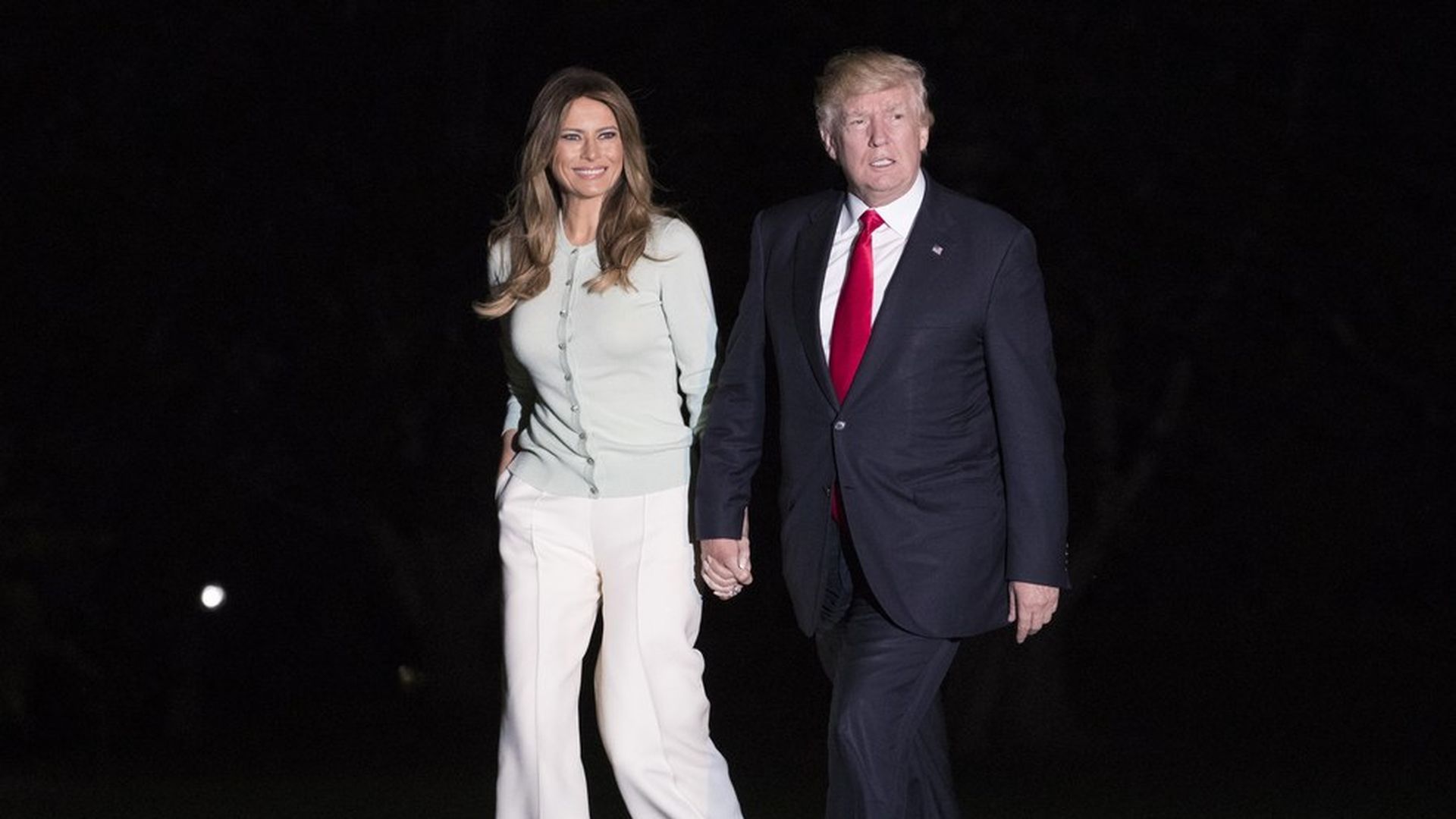 After a week abroad that gave him at least physical distance from the chaos in his West Wing, President Trump this week will confront decisions on three questions that will affect the rest of his term:
Whether to embrace the Paris climate accord, dial back U.S. commitments, or renounce it.
How to structure a crisis-communication apparatus to contain the Russia response, so it doesn't preoccupy the entire West Wing, and how it'll interact with legal and P.R. operations on the outside.
What additions to make to his senior staff, and whether anyone should go.
A ton of juice in a N.Y. Times front-pager, "Kushner's Role In White House Is Under Strain: Family Ties Tested as Russia Case Grows," by Glenn Thrush, Maggie Haberman and Sharon LaFraniere:"[T]he Trump-Kushner relationship, the most stable partnership in an often unstable West Wing, is showing unmistakable signs of strain.""The most serious point of contention between the president and his son-in-law ... was a video clip this month of Mr. Kushner's sister Nicole Meyer pitching potential investors in Beijing on a Kushner Companies condominium project in Jersey City.""In the following days during routine West Wing meetings, the president made several snarky, disparaging comments about Mr. Kushner's family and the visas that were clearly intended to express his annoyance ... Kushner did not respond, at least not in earshot."Trump, in a statement to The Times last night: "Jared is doing a great job for the country. I have total confidence in him. He is respected by virtually everyone and is working on programs that will save our country billions of dollars. In addition to that, and perhaps more importantly, he is a very good person."P.S. Merkel say Europe must go it alone:
N.Y. Times Quote of the Day ... Ivo H. Daalder, a former United States ambassador to NATO, on comments by Chancellor Angela Merkel of Germany saying that Europe can no longer rely on the United States: "This seems to be the end of an era, one in which the United States led and Europe followed."
What's behind this, from Jonathan Swan: Trump publicly lectured NATO allies that they must stop shirking their financial commitments and begin paying for their own defense rather than relying on the U.S. Trump's unmistakable message to Europe on his first foreign trip was that the days of unquestioning protection from the U.S. are over.
Quote of note, from Politico, quoting a senior EU official who was briefed on the closed NATO meetings in Brussels: "Like when there's a new strange kid in the class nobody likes ... You behave civilly when teachers [media] watch but don't spend time with him in private because he's so different."
Go deeper