Trump's mixed messages on CNN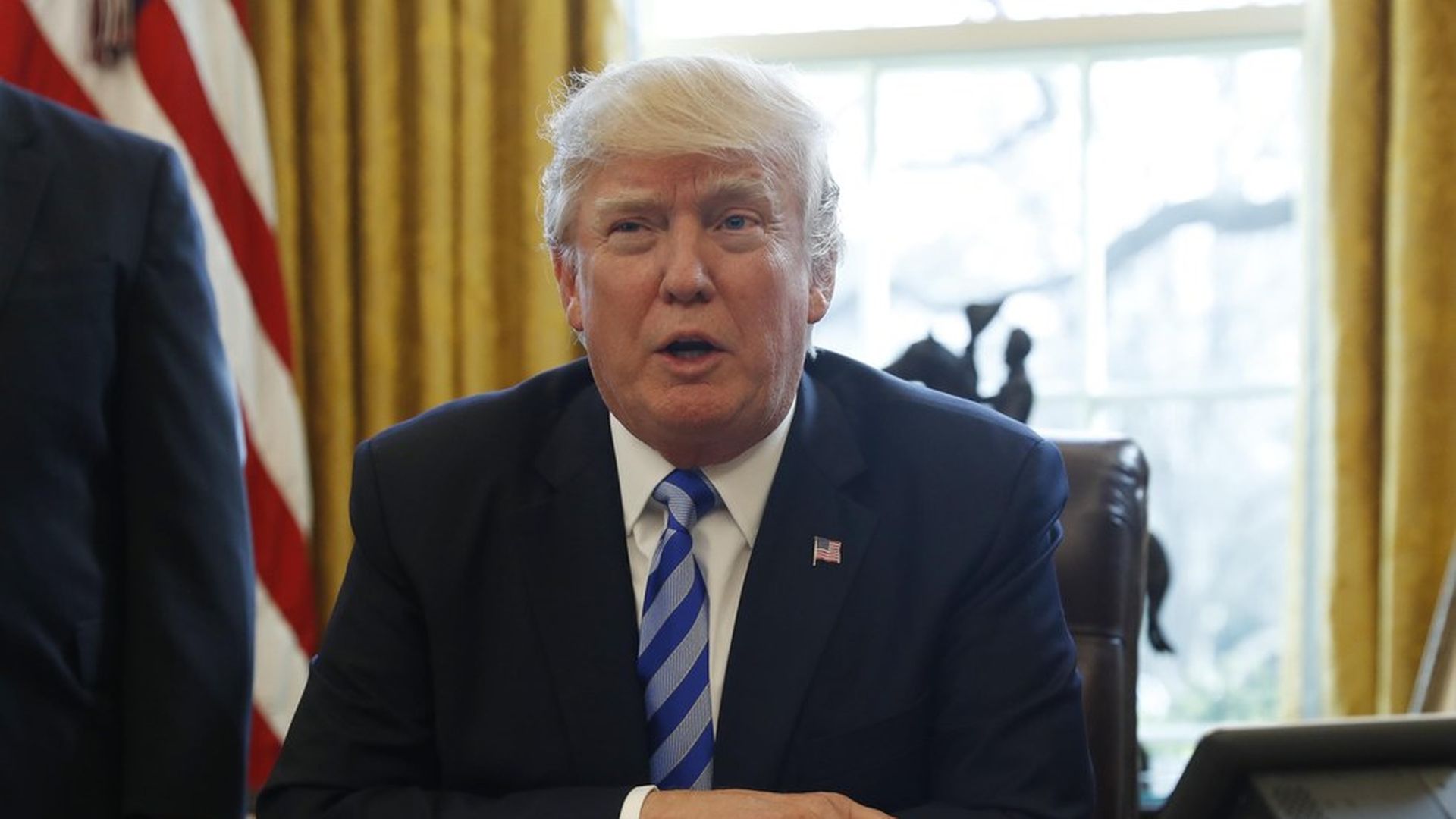 Trump has been telling his surrogates to try and get bookings on CNN, according to a BuzzFeed News report, even though the POTUS has been railing against the outlet as "fake news" since CNN reported on the infamous Trump dossier report.
Why it's happening: People close to the President said he recognizes the importance of CNN as a platform, perhaps because of the looming midterms and 2020 election seasons. One surrogate recalled Trump saying: "Looking to 2018 it would be better for us if you dive back into that fire at CNN."
This sounds familiar: Although he's called out The Washington Post and The New York Times for being fake or failing news, those are the first two outlets he called when he wanted to get out the message that Republicans would be pulling the repeal bill from the House floor.
Go deeper