Trump's missing infrastructure plan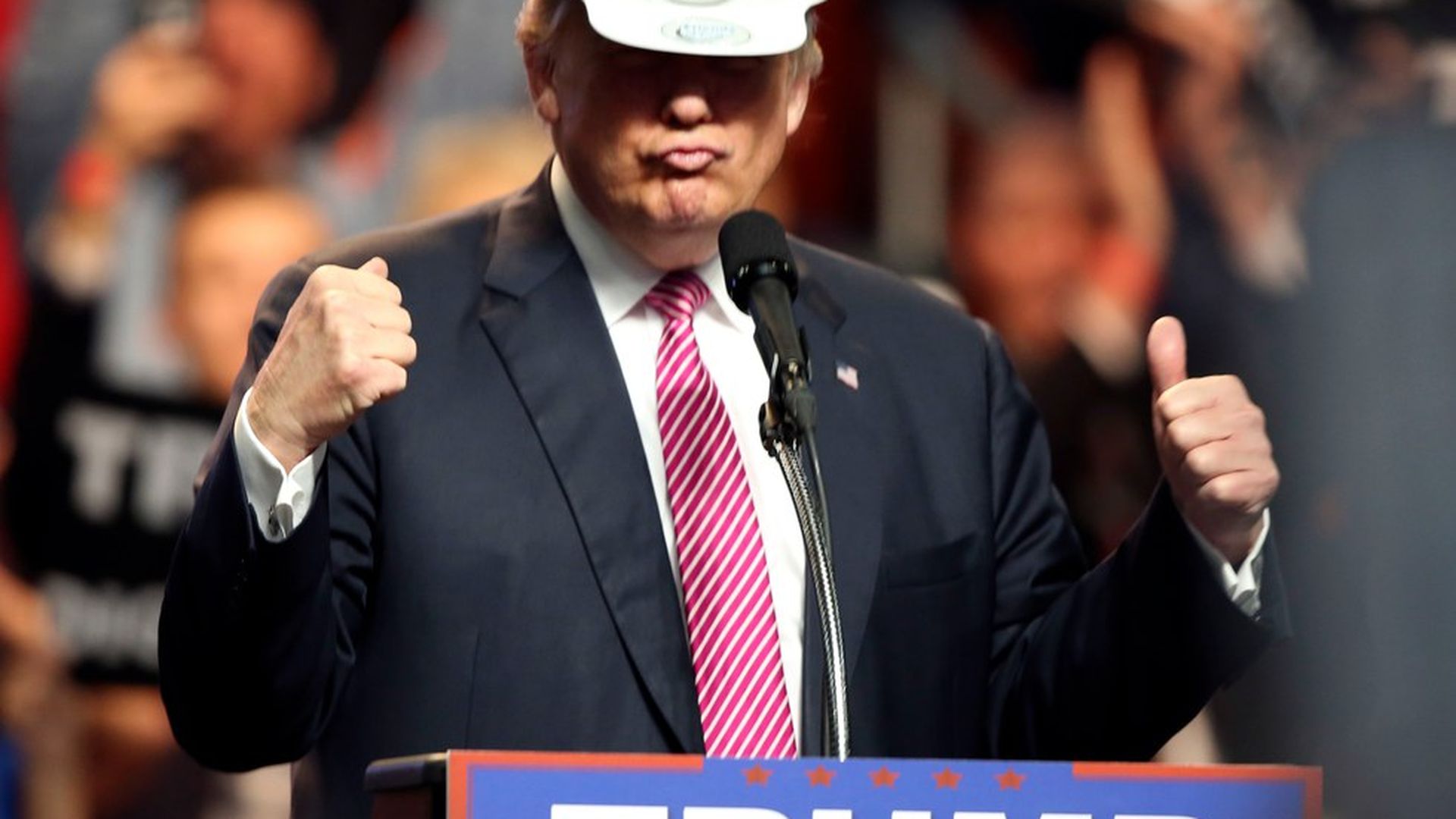 In early April — nearly eight months ago — President Trump told the New York Times: "[W]e're going to have a very big infrastructure plan. And bill. And it's going to come soon. And I think we'll have support from Democrats and Republicans."
It's late November, and we're still waiting.
Senior administration officials met last week in the Roosevelt Room to discuss when they might finally turn the president's infrastructure promises into reality, and how a communications plan might be developed.
Two sources who were present said Gary Cohn barely spoke during the meeting, which included officials such as D.J. Gribbin, who leads the White House's infrastructure drive.
Per one source, White House political director Bill Stepien said the group needed to consider the midterm elections when deciding when to finally make their big push. Some in the White House are skeptical that infrastructure will drive Republican voters to the polls.
Bottom line: The White House doesn't seem any closer to having an infrastructure bill than it was six months ago. When I asked one senior official when infrastructure would happen, he laughed and said: "Good question!"
When I asked the White House about this story, a spokeswoman listed a number of infrastructure-related accomplishments in lieu of the big bill, including moving forward on the Keystone pipeline and having federal agencies speed up the permitting process for builders.
The spokeswoman said: "We'll be ready to move forward on infrastructure legislation as soon as Congress is, but we're not waiting on them to get started on the bigger picture."
What's next: Lots of Very Important Meetings.
Go deeper