Trump's mind-numbing media manipulation machine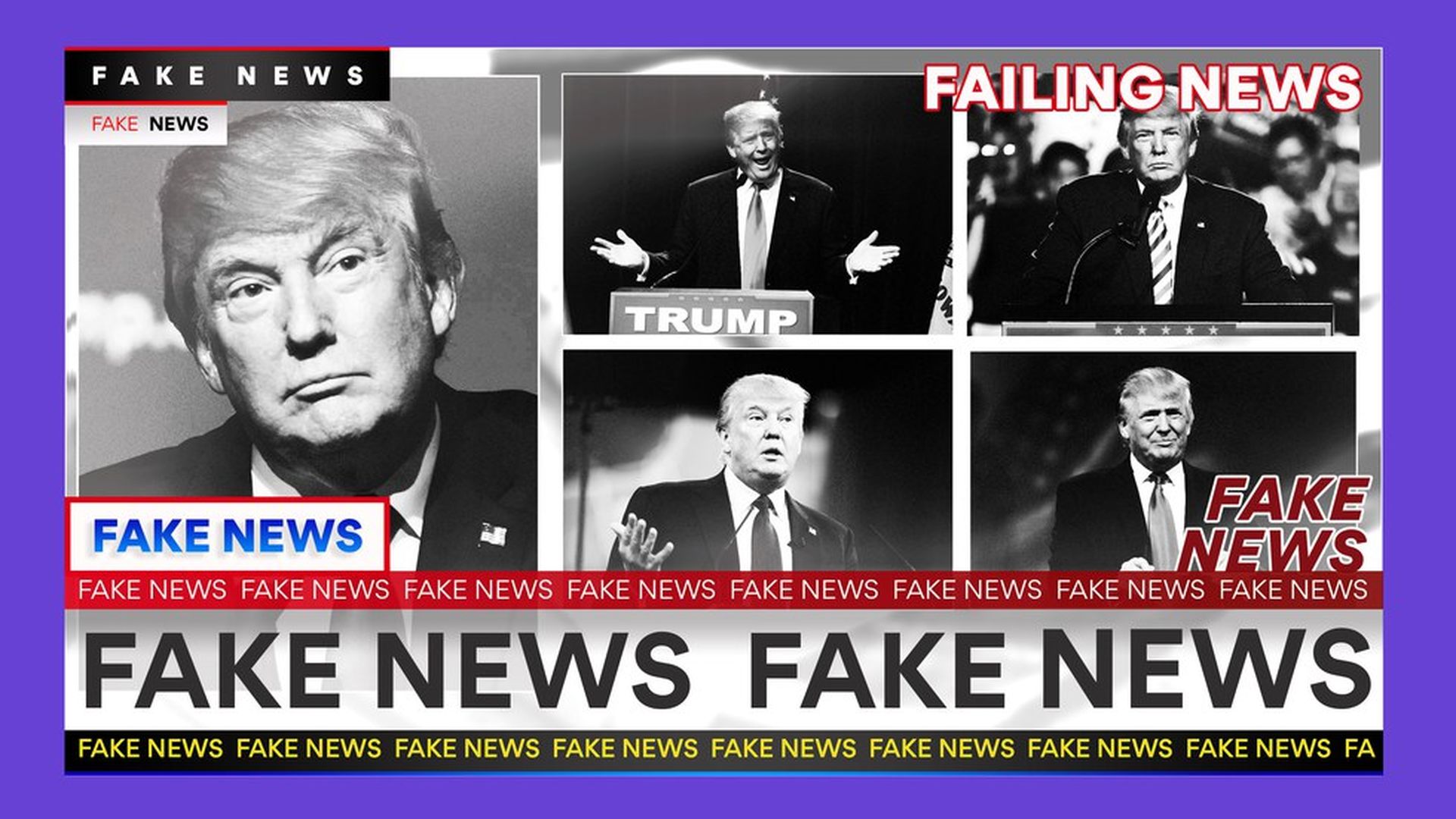 There is a very specific — and dangerous — formula for manipulating the media and hijacking the Twitter/cable/conventional media industrial complex. Trump sets this formulaic trap increasingly often. And news organizations keep falling for it.
Step 1: Throw an early morning Twitter bomb, usually but not always timed to "Fox & Friends" fodder or reinforcement. The Tweet-bomb frequently hits "fake news" or some social topic with racial undertones.
Within minutes, thousands of Trump's Twitter followers retweet it, and the sparks fly in response. Trump knows this and has bragged to staff about the storm he's stirring as he hits "publish."
The data: As president, Trump has tweeted about fake news 124 times, mostly before 9 a.m., and his tweets about fake news average more retweets and likes.
Step 2: The outrage machine kicks in. The first hour of "Morning Joe" is consumed by reaction to either that morning's or yesterday's tweet bomb. But the real action unfolds on Twitter, with scores of journalists and activists howling in protest.
"He exerts a deeper level of control simply through his ability to bait hostile media at will with his every seemingly nutty utterance," conservative columnist Bret Stephens smartly noted Thursday in the New York Times.
Step 3: The cable beast awakens. MSNBC/CNN/Fox are basically 24/7 politics now, and the reporters who uncorked on Twitter sit alongside the hosts to dissect/condemn the Twitter bomb. They tweet the highlights. The rage builds. The cycle speeds.
One result: "A political opposition that is exhausting itself — and much of the public — with its perpetual state of moral apoplexy," Stephens writes.
Step 4: The fringes foment. Breitbart belts out a stream of stories, usually supporting Trump or mocking cable hysteria on the left. It pumps its greatest hits through Facebook, where both sides game the algorithm to play to their team's emotional response. Twitter wars usually ensue.
The data: Many of the most engaging politics and news pages on Facebook in October were hyper-partisan political pages, according to social analytics company NewsWhip, and the most popular reaction to them is the "angry face" emoji.
Step 5: Opinions fly. By nighttime, MSNBC goes hard left, Fox hard right, peaking with their highest-rated champions (Maddow on the left and Hannity on the right) tucking like-minded people in with soothing stories of why they were so right today.
The data: Hannity averages more than 3.1 million viewers a night over the last two months, and Maddow averaged 2.6 million.
We go to bed, sleep poorly, wake up and do it again. "How do we pay attention without paying him a kind of homage? Can we respond to his outrages without drowning in our own?" Stephens concludes in his must-read column.
Sound smart: We are all amplifying and participating in this endless sideshow. There is no easy solution, other than clinging to reality and clinically exposing Trump's make-believe. Check the facts, pay attention, but ignore the pure crap.
"The truth about Trump is not that he's crazy. He's a narcissist and a neurotic with a feral talent for attracting the attention he craves," Stephens writes. "In Russia, Putin can compel attention thanks to his complete control over most media and many other aspects of ordinary life. In the United States, citizens can deprive Trump of his political oxygen simply by turning off and tuning out."
Go Deeper: Exhausted by the Trump presidency? Brace yourself. White House officials expect Trump to be even more outrageous and cocksure in coming months.
Sign up for Axios newsletters to get our Smart Brevity delivered to your inbox every morning.
Go deeper