Trump's latest executive order targets trade abuse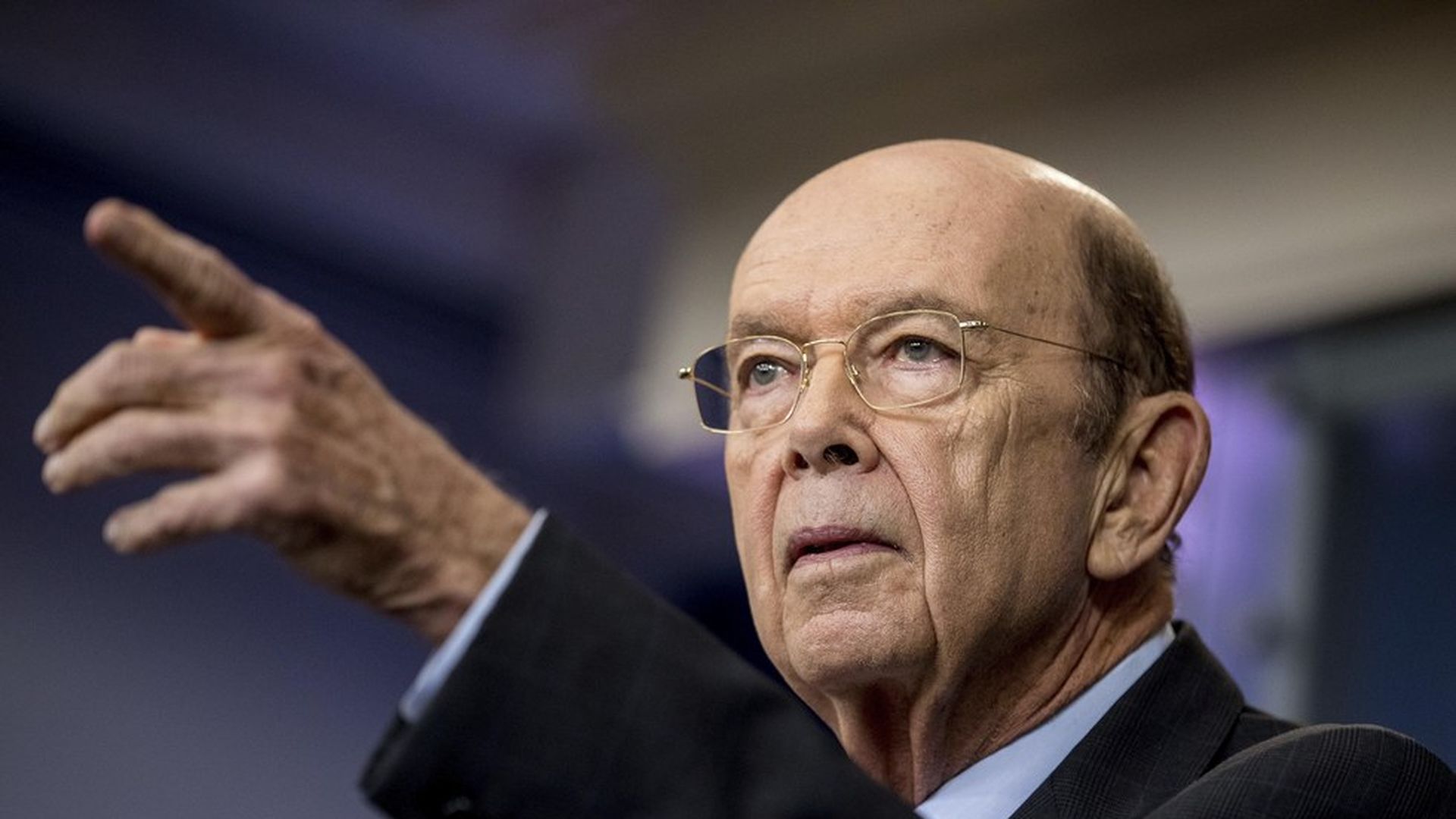 Commerce Secretary Wilbur Ross told reporters Friday that the Trump Administration — under a new trade executive order — will issue a report aimed at finding the violations and abuses of U.S. trade agreements with other countries, especially those that are covered by the World Trade Organization.
What's next: The review will take place over an 80-day period, at the end of which the U.S. hopes to renegotiate some of its key trade deals. Ross emphasized the word "renegotiate," as withdrawing from WTO and other agreements would be the "last resort."
Why this matters: The White House has tried to skirt around a series of its trade agreements with other countries, as they feel that the deals enable them to treat the U.S. unfairly. The issue has been compounded by the nation's ballooning trade deficit, which is relatively large compared to other countries.
Goals of the order, named "Addressing trade Agreement Violations and Abuses":
The order will be aimed at modifying trade agreements, rather than dealing with the behaviors of individual countries.
The largest portion of the review will deal with the countries that follow WTO rules, as opposed to countries covered with individual free trade agreement — WTO "doesn't really deal very much with non-tariff trade barriers, and it doesn't deal very effectively with intellectual property rights, or with the whole digital economy," said Ross.
"The U.S. is the least protectionist country," and many goods "come in totally free" whereas other countries charge much higher tariffs.
Reciprocal tax: Trump is a big proponent of this type of tax. "For countries that have many trade barriers against us, we should logically have similar trade barriers against them," said Ross.
Go deeper