Trump's Jekyll and Hyde approach to Asia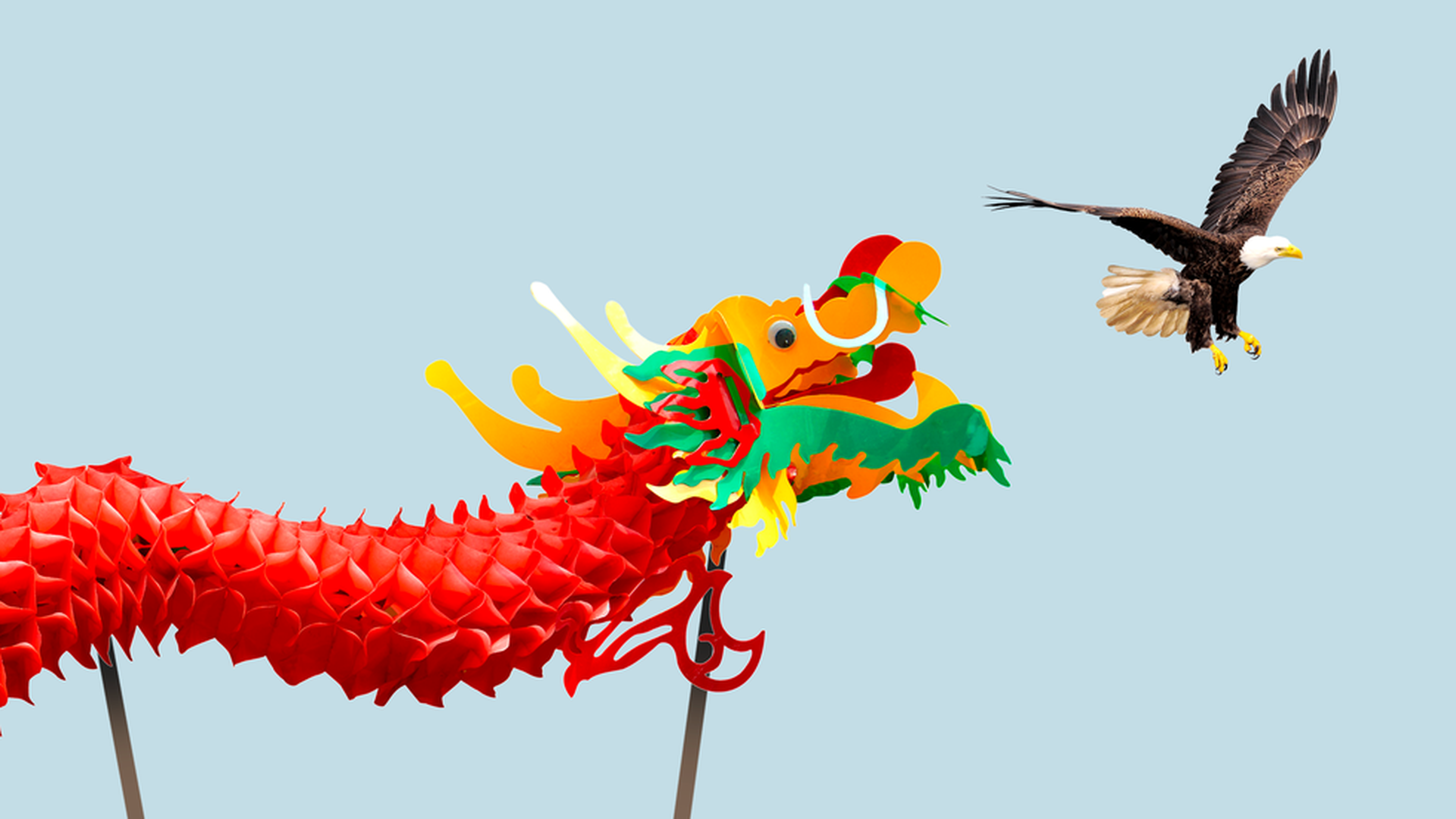 President Trump's trip to Asia displayed a Dr. Jekyll and Mr. Hyde approach to security and economics in the region. Militarily, he is reassuring allies to stand against China's growing military might, but economically Trump is turning his back on broad trade pacts with those same allies.
Our thought bubble: Asian nations worried about China's rise want both strong military and economic ties with the U.S.
The security aspect of the U.S. strategy towards Asia was reinforced with the visits to Japan, South Korea, Vietnam and the Philippines.
In support of the recently articulated "Indo-Pacific" strategy Trump is working to revive the "Quadrilateral Security Dialogue", aka the "Quad", a grouping of the U.S., India, Japan and Australia first formed in 2007 but quickly shelved, in deference to Beijing's concerns. Beijing is concerned again.
The U.S. insistence on renegotiated bilateral trade deals was not well received.
Rather than helplessly pining for the U.S. while rushing into the embrace of China and Xi Jinping key Asian states are working amongst themselves to increase inter-Asian connectivity and balance against China.
Australia, Brunei, Canada, Chile, Japan, Malaysia, Mexico, New Zealand, Peru, Singapore and Vietnam agreed to revive a variant of the Trans-Pacific Partnership (TPP), without the US. The new grouping is called the TPP-11 and they hope that the US will eventually want to join.
Bottom line: The Asian nations, with the exception of China's near-vassal states Cambodia and Laos, want U.S. leadership and are very concerned about the "America First" agenda and the withdrawal from many multilateral efforts. What they're telling U.S. diplomats is that "we will wait and hope you return to your senses." China has not won yet.
You can sign up for Bill Bishop's weekly Axios China newsletter here.
Go deeper