Trump's international isolation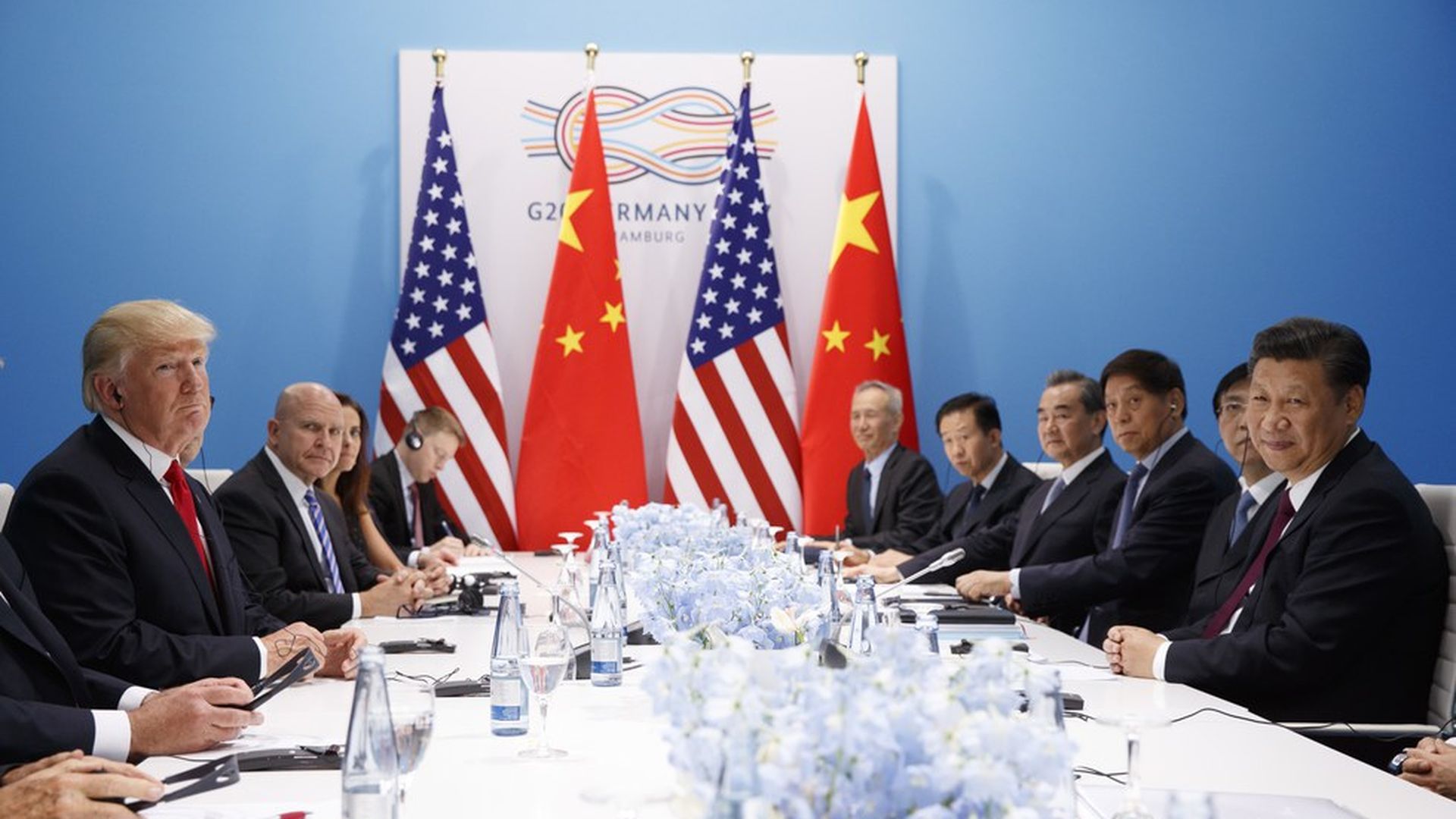 As the G20 Summit wraps up today, one trending term has emerged: "G19" — which signals Trump's international isolation, particularly on the Paris climate agreement.
The big picture:
N.Y. Times front page: "Trump seemed to relish his isolation. ... What recent events have underscored ... is that no nation is today large or powerful enough to impose rules ... Trump has alienated allies and made the United States seem like its own private island."
WashPost front page, "European leaders band together to oppose Trump on trade, climate," by Michael Birnbaum and Damian Paletta: "The growing international isolation of the United States under President Trump was starkly apparent Friday as the leaders of major world economies mounted a nearly united opposition front against Washington on issues ranging from climate to free trade."
"[T]here were tough clashes with the United States and even talk of a possible transatlantic trade war."
Go deeper