Trump's gripes with ACA bill are his own fault, Schumer says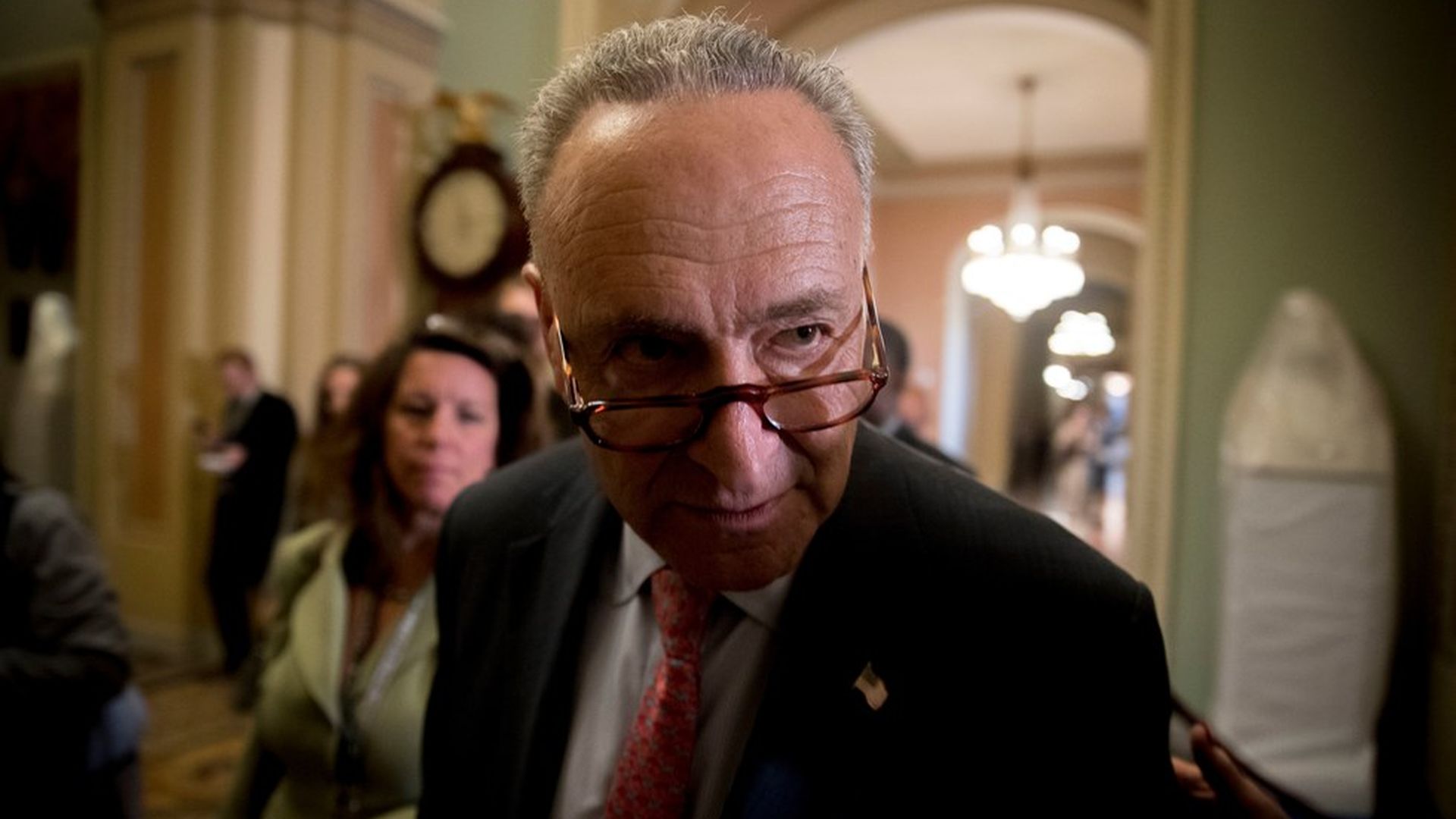 The Trump administration rejected Democrats' proposals to prevent a windfall for insurance companies as part of the Senate's bipartisan health care bill, Minority Leader Chuck Schumer said today. He said Democrats wanted to delay the enrollment window so insurers could recalculate their premiums rather than sit on extra cash — but that the Trump administration nixed the idea.
Why it matters: Schumer essentially said that the administration opposed a policy that would have helped address the president's complaints about "insurer bailouts."
The issue: Insurance companies in most states have already finalized their premiums for 2018, and most of them are charging higher premiums because they assumed they wouldn't be receiving federal payments for the Affordable Care Act's cost-sharing reductions. The compromise bill from Sens. Lamar Alexander and Patty Murray would restore those payments — on top of the extra premium dollars insurers are already locked into.
What the bill does: Insurers that charged higher premiums because they assumed they wouldn't receive the CSR payments would have to return the extra premium revenues to consumers and the federal government.
Giving insurers time to recalculate new premiums, with the knowledge they would be receiving the CSR payments, would have made this "double dipping" prevention unnecessary.
"The money does not go to the insurance companies...we demanded it. Both sides," Schumer said.
How it happened: Schumer said Sen. Lamar Alexander, the GOP author of the bill, was fine with the idea personally but rejected it because of White House opposition. A senior GOP aide said that isn't true, calling the proposal to delay open enrollment "ridiculous" and saying that Alexander immediately rejected it.
"We're two weeks away from open season," the aide said, "and not passing anything this week or next week."
Go deeper