Trump's globalist reinvention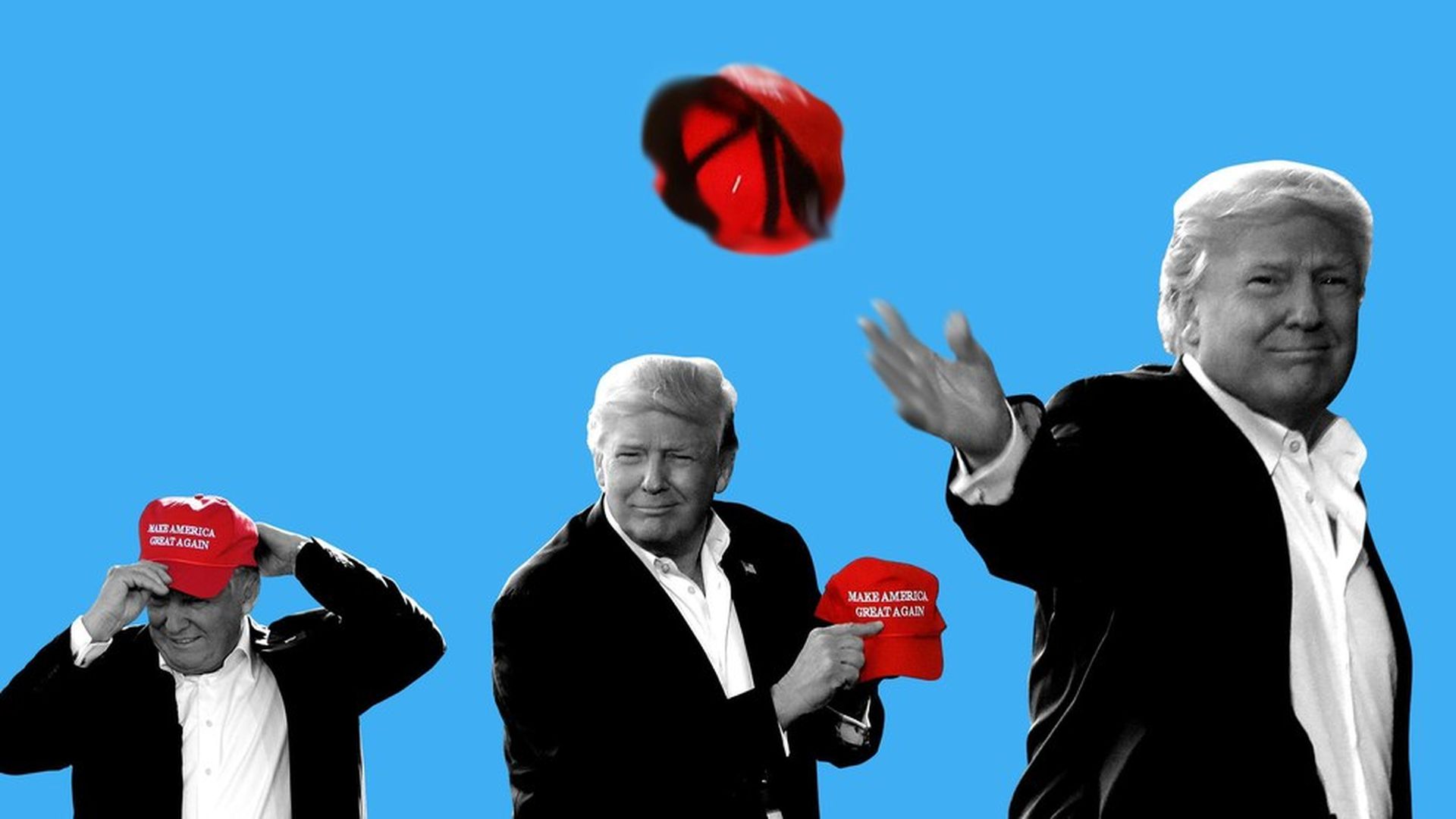 Trump campaigned as an ardent and unapologetic nationalist. He railed against international and regional institutions and said America needed to stop spending money overseas and start taking care of business at home. He told us Assad was not the problem and Putin was a guy with whom he could do business.
But in less than a week Trump has morphed into a guy who could almost be mistaken for a conventional Republican president. Trump appeared in the White House's East room yesterday and gave remarks that could've come from the mouth of George H.W. Bush.
Our thought bubble: We've been charting the ascendance of the Jared Kushner camp in the administration and there's no mistaking it. Jared, Ivanka, Gary Cohn, Dina Powell — they and their worldview are ascendant.
In the past six days, President Trump has:
Fired 59 Tomahawk missiles at a Syrian government airbase to respond to Bashar Assad's chemical weapons attack on his own citizens.
Belittled Steve Bannon in an interview with the New York Post.
Stood in the White House next to the Secretary General of NATO and declared the alliance is "no longer obsolete."
Hosted China's President Xi at Mar-a-Lago and said they had great "chemistry" and "bonding."
Told the Wall Street Journal he no longer plans to label China a currency manipulator, despite repeated campaign promises to do so "on day one." ("They're not currency manipulators," Trump said.)
Promised to repair the world during his presidency, not just America: "The world is a mess," Trump said in the East Room press conference Wednesday. "By the time I'm finished, it's going to be a lot better place to live in because, right now, it's nasty."
Talked with deep feeling about a foreign humanitarian crisis: "When you get into those gasses in that form, it's vicious, it's violent," he said of Assad's chemical attack in Syria. "There can't be a worse sight and it shouldn't be allowed. That's a butcher, that's a butcher. I have absolutely no doubt that we did the right thing."
Jettisoned Vladimir Putin, whom he'd resisted criticizing until now. "We might be at an all time low with Russia," Trump said on Wednesday. In a Fox Business interview Trump castigated Putin for supporting Assad, who is "truly an evil person."
Cautionary note: Trump has been all over the policy map when it comes to issues he hasn't given much thought to (social issues, healthcare, Ex-Im Bank). But nationalism has been consistent in his speeches since the late 1980s. He's talked about foreign countries ripping America off, and even in his NATO appearance he gently ribbed the Secretary General about getting the other nations to pay up. Nationalism is one of the few things Trump's been consistent about for 30 years, those instincts are as hard-wired as anything in his make up; let's see how long this version of Trump lasts.
Go deeper