Trump's first 100 days were actually pretty good for tech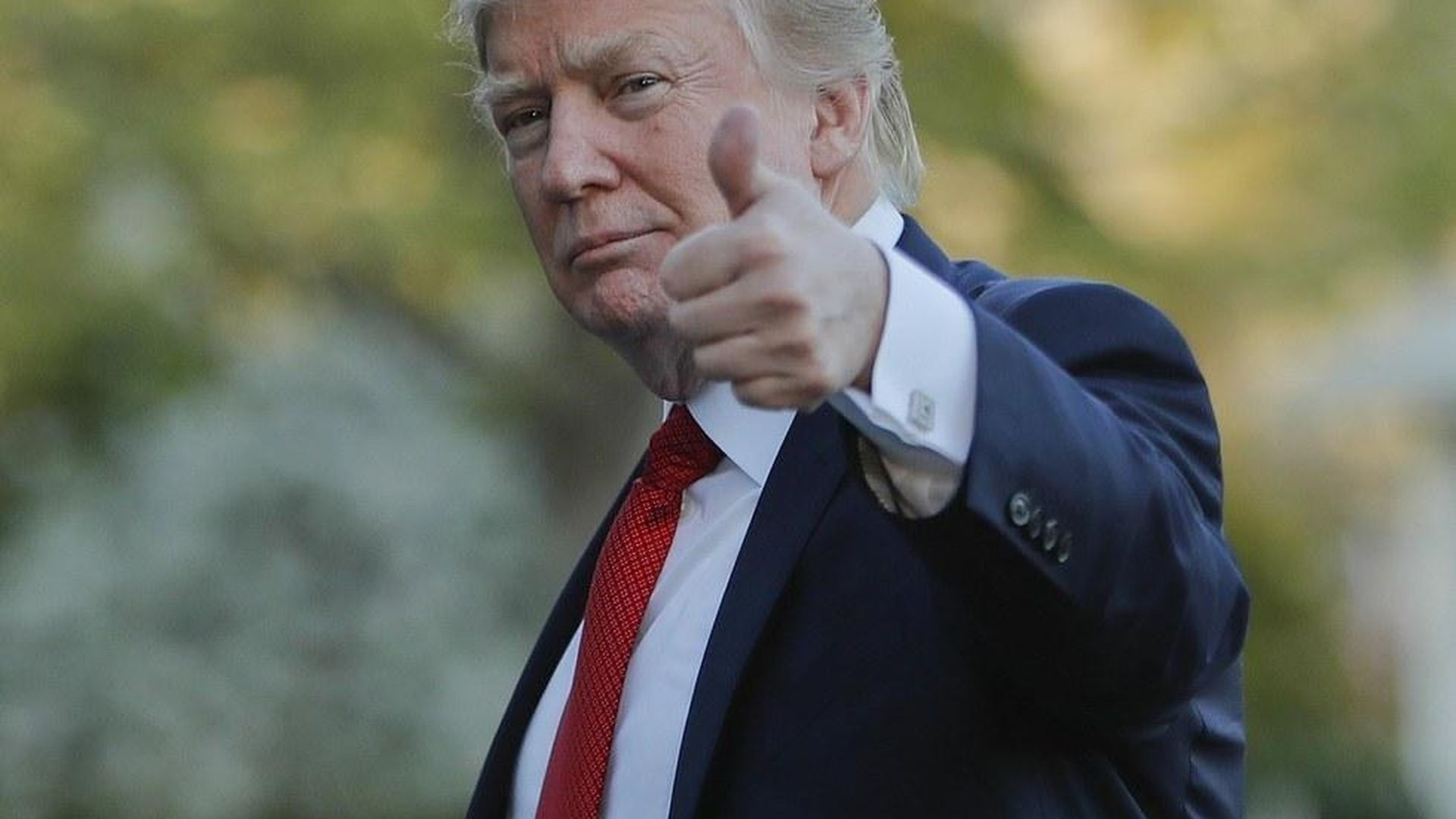 For all its suspicion of Trump, the tech industry came out of the administration's first three months mostly unscathed.
The view from the other coast: A number of Silicon Valley's post-election fears didn't materialize in the first 100 days — including a significantly gutted H-1B visa program and calls for increased law enforcement access to encrypted data. Trump's poorly executed travel ban marked the high point of tensions between tech companies and Trump, even though the action wasn't directly aimed at the industry. But outside a few moments of drama, tech doesn't have a lot to complain about — at least not yet.
Keep in mind: The fact that Trump didn't take aim at the tech industry doesn't exactly equal a "win," insiders emphasized. And many of Trump's early actions are mere starting points, with a long way to go before real policy is set. So while tech companies dodged several bullets, guards are still up.
Not so bad:
Corporate tax reform: Trump's proposal to slash the corporate tax rate from 35% to 15% moves the U.S. rate in line with other industrialized nation's — something the big tech firms like Cisco, Intel and IBM have been pushing for years.
Privacy: Trump signed the congressional resolution overturning the FCC's broadband privacy rules — a move supported by tech giants including Google and Facebook (even though the original rules didn't actually apply to them).
High-skilled immigration: Trump threatened to end the H-1B visa program that the tech industry relies on to hire overseas talent. But the executive order that he finally signed targets outsourcing companies rather than big tech firms. In fact, redirecting visas away from outsources could actually make more available for the tech industry.
Trade agreements: The White House announced that it intends to renegotiate and modernize the North American Free Trade Agreement that includes updated data policies the industry has supported, like ensuring data can cross borders without interference. (Trump did, however, withdraw the U.S. from the Trans-Pacific Partnership, which tech endorsed for its modern approach to data.)
Not so good:
Net Neutrality: FCC chief Ajit Pai is moving ahead with dismantling the key Obama-era telecom regulation, kicking of the process to undo the strong rules banning blocking web traffic or building "fast lanes" on the internet. Unwinding the rules is a worse deal for startups and new entrants (like Snap) who don't have the market leverage of, say, Google or Netflix.
TBD:
A number of big-ticket issues still wait in the wings, like patent reform, merger reviews and encryption. Another frustration for the industry is that Trump has not filled the agency positions who'll be the key decision-makers on these matters.
Go deeper