Trump's financial regulation executive actions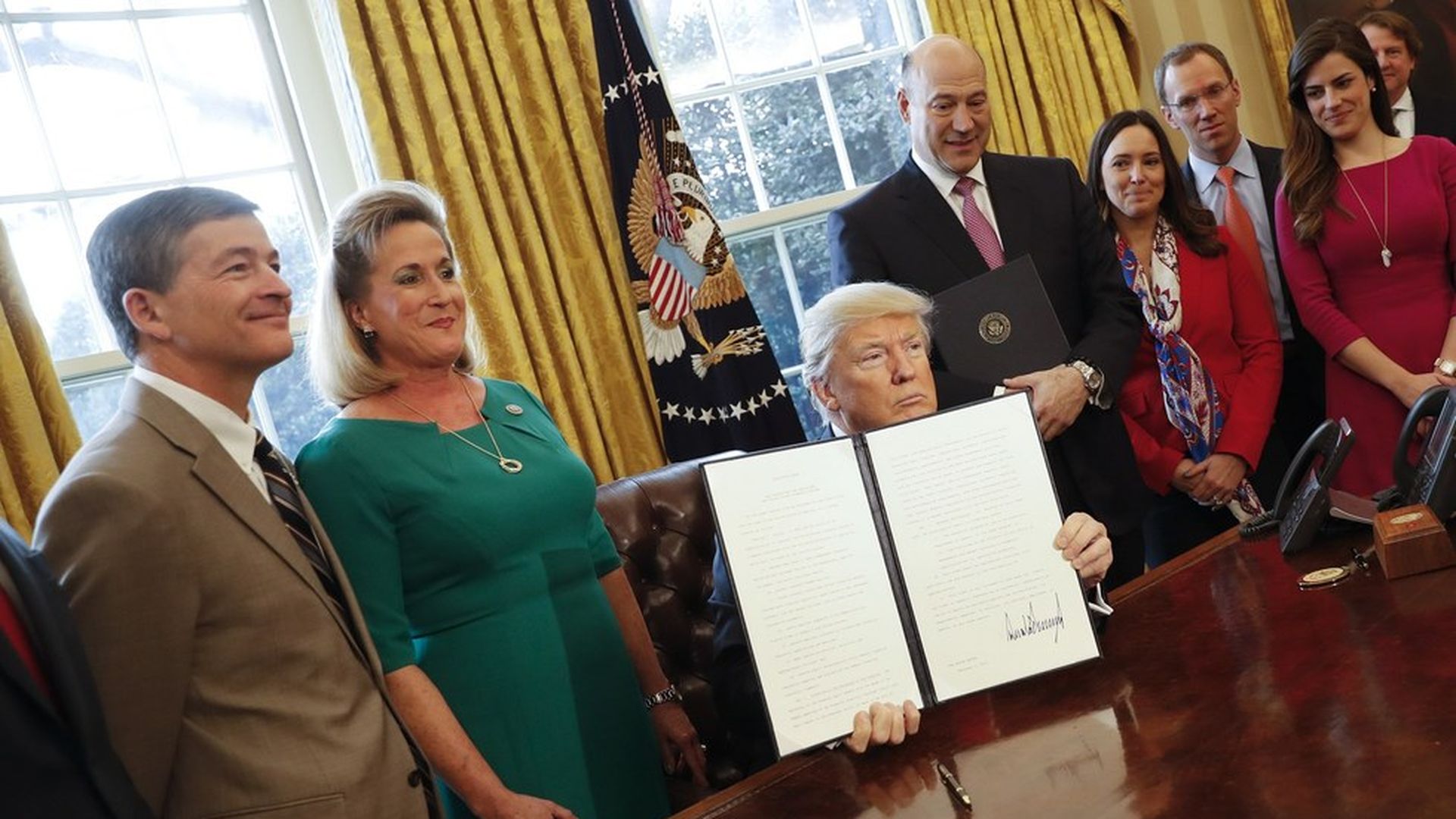 Trump's executive actions today will direct his advisors to evaluate financial regulations put in place by the Obama administration in response to the 2008 financial crisis.
Trump will be asking federal agencies to identify potential reforms to the financial regulatory system. This won't cause any immediate changes on Wall Street, and a Trump official said this doesn't signal an intent to fire the head of the CFPB or roll back the Dodd-Frank Wall Street Reform and Consumer Protection Act of 2010.
The second directive Trump signed will delay implementation of the "Fiduciary Rule," which required retirement advisors to act in their clients' best interests. The Labor Dept has 90 days to review the rule and report back.
Why this matters: Changes to Dodd-Frank would face Democratic opposition. The CFPB is a particular point of contention. In October, a divided three-judge panel ruled the structure of the Consumer Financial Protection Bureau was unconstitutional. The ruling made it so the president can remove the CFPB director at will, at any time and for any reason. This is the first sign he might follow through on his voiced distaste for the Dodd-Frank reforms that created the agency in the first place. Chuck Schumer has said if Trump moves to remove the current director, there will be a "long fight."
Go deeper