Trump's favorite new TV defender: Sebastian Gorka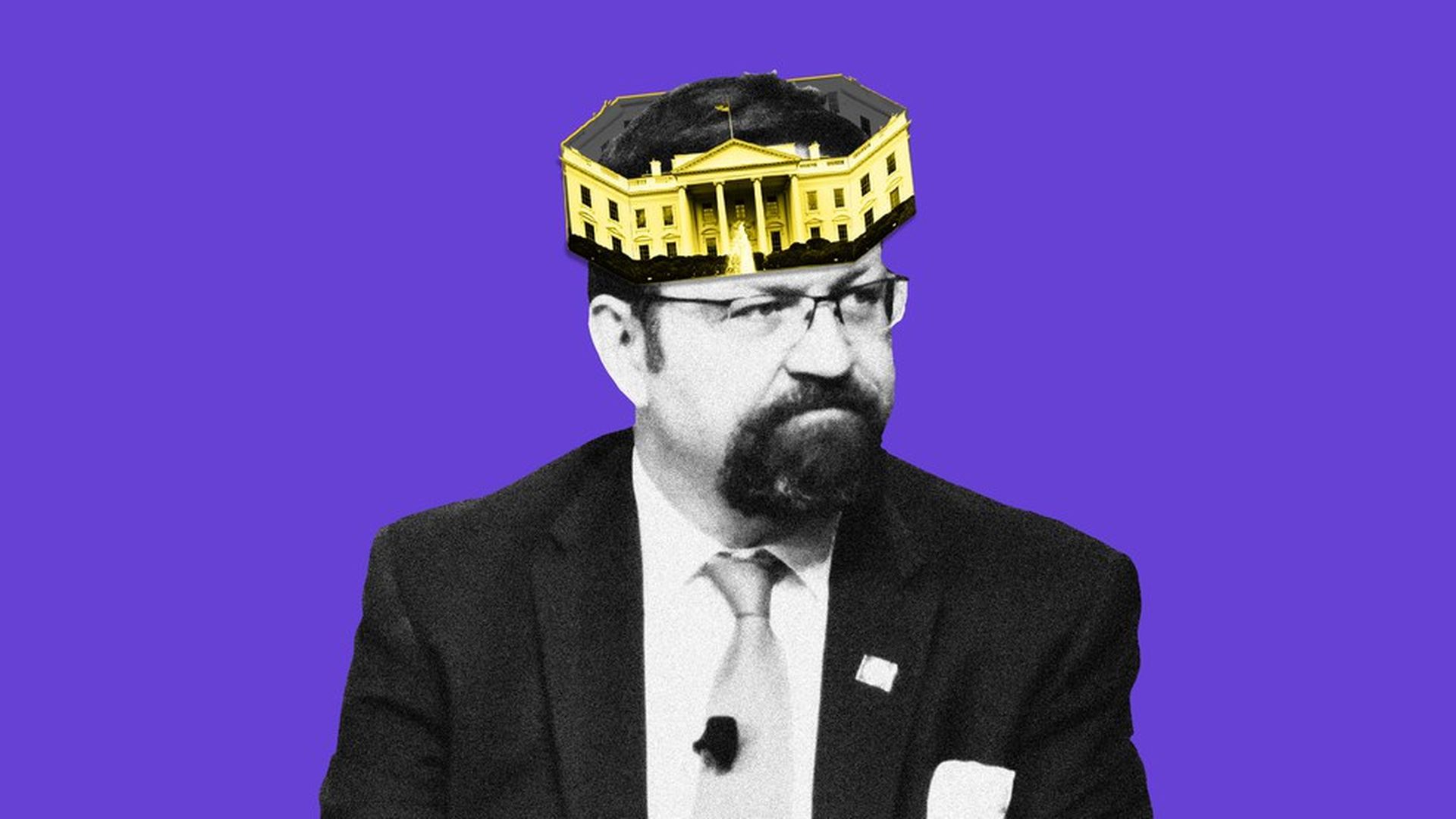 In the more establishment-aligned parts of the White House, Sebastian Gorka is a figure of ridicule, with some staff believing he's an embarrassment when he represents the administration on TV.
But to Trump's nationalist base, and the one person who matters inside the White House, he's become a rock star in recent days. Gorka's stock has soared as President Trump has watched him on various cable channels fighting with the hosts and accusing them of being part of the "fake news industrial complex."
Before Trump left for Paris yesterday evening, he was asking West Wing staff, "Did you see Gorka? So great, I mean really, truly great." Trump loved, in particular, when Gorka told CNN morning host Alisyn Camerota that more people are interested in cartoons than CNN, and that the network's ratings are lower than "Nick at Nite."
Highlights from recent Gorka hits on cable news:
To MSNBC's Stephanie Ruhle: "Would you like to talk about Mosul or continue talking about the nothing burger story? ... The Hillary Clinton campaign collects dirt on Bernie Sanders. Is that unusual?"
To CNN's Anderson Cooper: "I'm sad to see CNN fall to this ... I know you want salacious and sensational coverage for your ratings so your corporate sponsors and owners will have more money, but that's not media, that's not reportage. It's just fake news."
To CNN's Alisyn Camerota: "The amount of time you spend in desperation on a topic that has plummeted you to 13th place in viewership ranking across America — more people watch Nick at Nite cartoons than CNN today."
Gorka's favorite line: "Fake news industrial complex," which he said on Twitter was coined by Andy Surabian, a Bannon aide.
The irony: Gorka, who has written a book on defeating jihad and describes himself in his Twitter bio as an "Irregular Warfare Strategist," is functionally a strategist for Bannon. He has no meaningful influence on national security decisions. But through TV, Trump has come to see him as an important part of the team.
Inside Trump's thinking: Trump has also loved watching Kellyanne Conway defend him on TV in recent days. He loves the unapologetic, full-throated attack and turning it back on the media. Trump gets highly agitated when anyone representing him on TV says anything that reeks of "weakness." People who've spoken to him say he views Kellyanne and Gorka as people willing to go "into lions' dens" where others are more particular and want to play it safe.
Go deeper