Trump's dealmaking model doesn't fit health care policy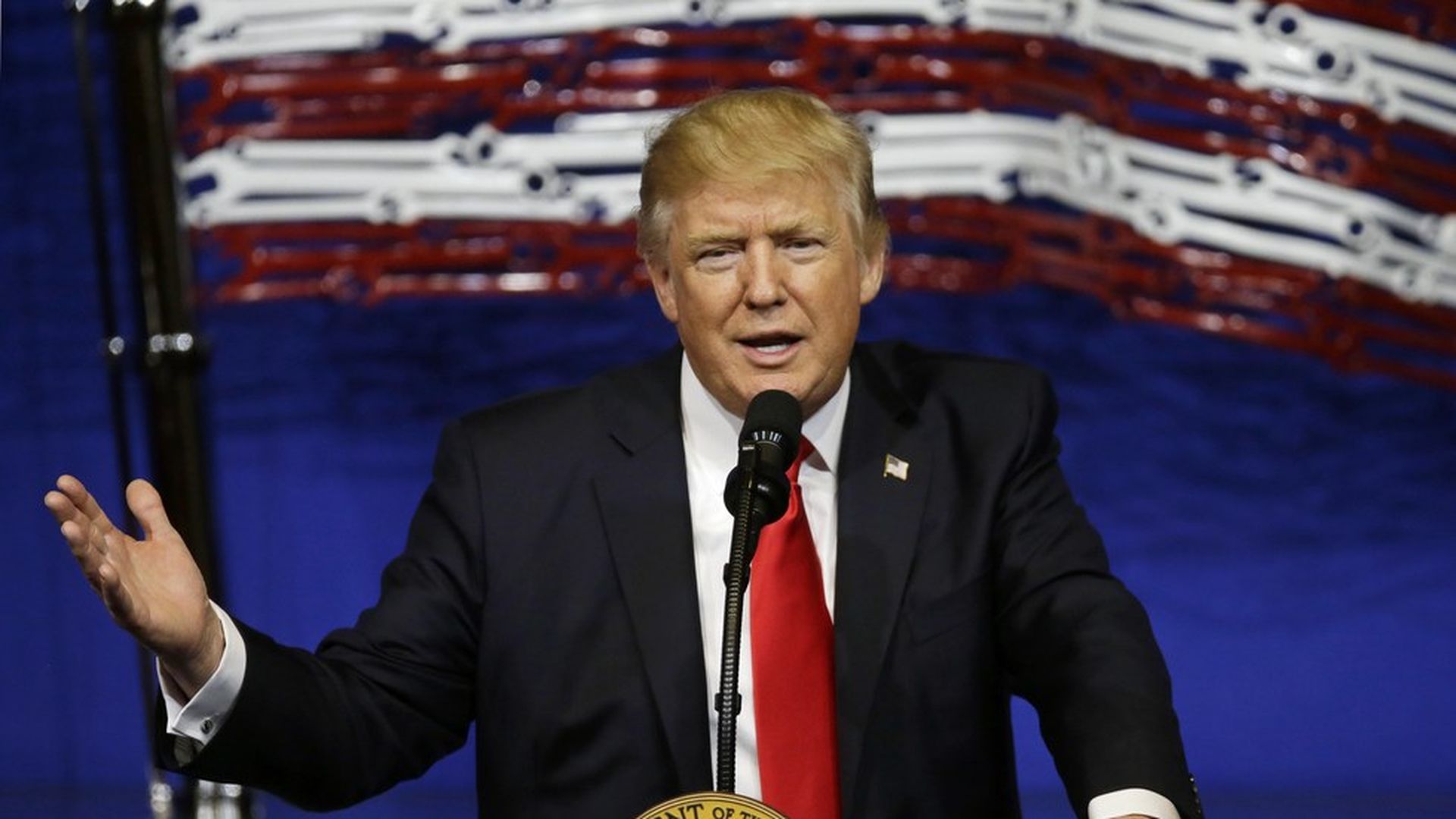 President Trump's threat to withhold Affordable Care Act payments to insurers shows how he thinks of health care: Everything is negotiable, like it is in a real estate deal. In this case, it's his bargaining chip to get Democrats to negotiate on an ACA replacement plan. But in reality, it could panic insurers and crash the marketplaces.
The president doesn't have strong convictions himself about future directions for health care. But health policy is not like real estate. The partisan divide in health policy is grounded in deeply felt differences on both sides over policy and principle. It's hard to see Trump's approach to deal making working very often in health.
This was why Trump couldn't force a deal with the Freedom Caucus to pass the American Health Care Act in the House; the bill was not conservative enough for the caucus, and in their eyes, it violated their principles and political promises they had made. It is also why using Obamacare's marketplace cost sharing subsidies as a bargaining chip to try to force the Democrats to the table is unlikely to work.
Play that one out for a moment:
The subsidies are withheld, or a decision is delayed to the point where insurance companies withdraw.
The marketplaces collapse or falter in many states.
Some moderate Democrats want to come to the table to rescue the millions who would lose coverage, most likely in the Senate.
The right adds their demands as a condition of coming to the table. So does the left.
Negotiations quickly snowball, and the entire ACA is opened up for debate once again.
Stalemate follows.
There are other reasons why Democrats may not accede to Trump's threat on marketplace subsidies. They may calculate, for example, that the administration will own the fallout for a collapse in the marketplaces, as polls are starting to suggest they will.
Lawmakers are also hard to threaten because most come from safe political districts, as a recent Cook report featured in Axios showed, and they have been getting safer and more polarized.
So, Art of the Deal, meet health care. Whether it's bringing moderate Republicans together with conservatives ones, or Democrats together with Republicans, dealmaking in health care requires the hard, roll-up-your-sleeves work of developing policies that will bridge the partisan and ideological divide.
Go deeper