Trump's "dangerously low" support among his base
Automated phone polling by the rising GOP public-affairs firm Firehouse Strategies, along with the data analytics team at 0ptimus, finds Trump's base shrinking among likely midterm voters in the key swing states of Florida, Wisconsin, Pennsylvania and Ohio (2,901 interviews).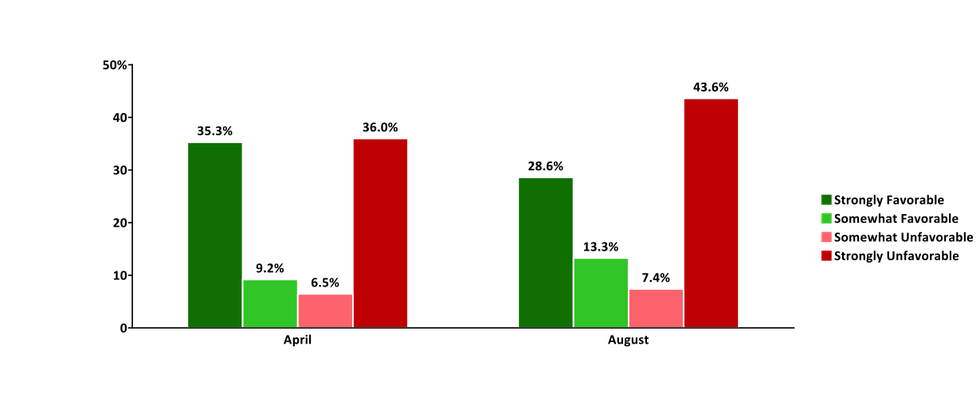 Partner Alex Conant tells me:
"Our data shows Trump losing support inside the Republican Party and a noticeable drop in his perceived honesty."
"Just 6 months in office, Trump is getting into dangerously low territory in key swing states. Trump's base of support has shrunk from 35.3% of voters who have a 'strongly favorable' view of him in April to only 28.6%."
"Notably, much of that erosion is among Republicans: Strongly favorable views among GOP voters dropped from 54.1% to 44.9%, while unfavorable views increased from 20.5% to 27.9%."
Why it matters: "Trump cannot take continued GOP support for granted in swing states."
Go deeper