Trump's CEO team is big on automation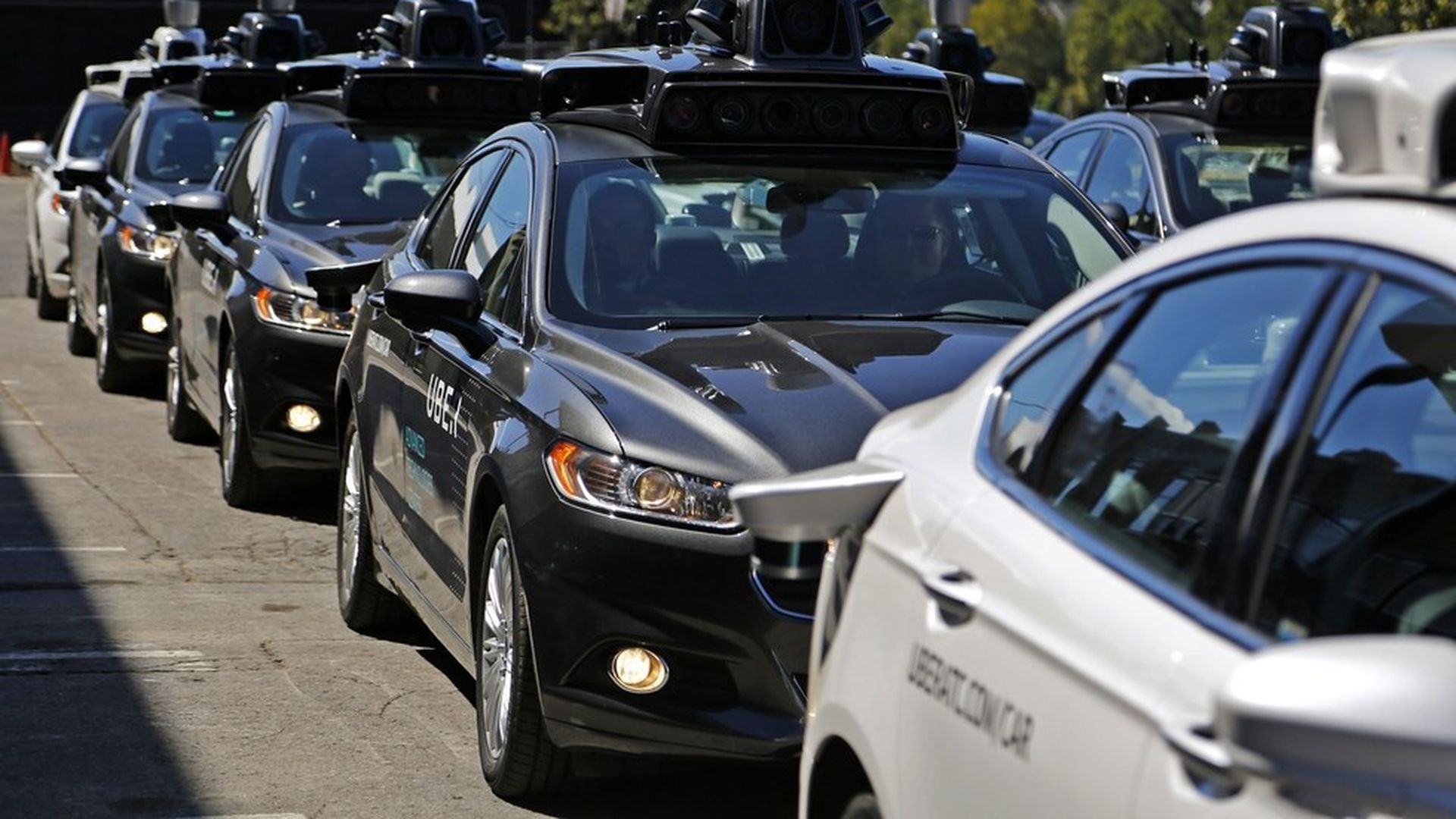 Donald Trump has talked far more about global trade's effect on jobs than about how jobs are being lost to automation, even though experts say the latter poses a serious threat to the nature of work in the coming years. Even has he stays quiet on the issue, some of Trump's key advisers are invested in automation:
His nominee to head the Labor Department favors automation in the restaurant industry, because machines are "always polite, they always upsell, they never take a vacation, they never show up late, there's never a slip-and-fall, or an age, sex, or race discrimination case."
"There's something like 3 million American adults who depend on over-the-road trucks for their livelihood, and it's a pretty good livelihood," said Commerce Secretary nominee Wilbur Ross at his confirmation hearing. "And you also have the shorter trip drivers as well. So I think what we have to do is to figure out how to make sure to get the benefits of the improved technologies and yet cope with the dislocation that it inevitably will produce."
Several members of a group of CEOs advising Trump are invested heavily in self-driving cars and trucks, including GM's Mary Barra, Tesla's Elon Musk and Uber's Travis Kalanick.
Financial firms whose executives (or former employees) are advising Trump use automation. That includes J.P. Morgan Chase adding functions to its ATMs and Goldman Sachs' automation of some banking activities. Ernst and Young CEO Mark Weinberger, who is advising Trump, says the company will "make the most of new technologies — such as robotic-process automation, artificial intelligence and blockchain — that will bring huge changes to us all."
IBM's Ginni Rometty presides over a growing AI business that has applications in industries from education to healthcare.
The takeaway: Policymakers will have to contend with the fact that automation is already a fact of life in many sectors.
Why it matters: Washington has started to fret over automation's impact on employment in a whole range of sectors. "I think we have an immediate four- to eight-year problem that if we don't address it we could have some real chaos on our hands across the country," said former 21st Century Fox lobbyist Rick Lane during a panel discussion at a conference this week.
Why it doesn't matter: Some Trump voters have made it clear that they don't expect him to shield their jobs from the steady march of industry automation. "He'll do what he can to protect my job from automation, but in some cases you've got to go with the flow," forklift operator Mel Geschke told BuzzFeed News at a rally in December.
Go deeper