Trump's cascade of crises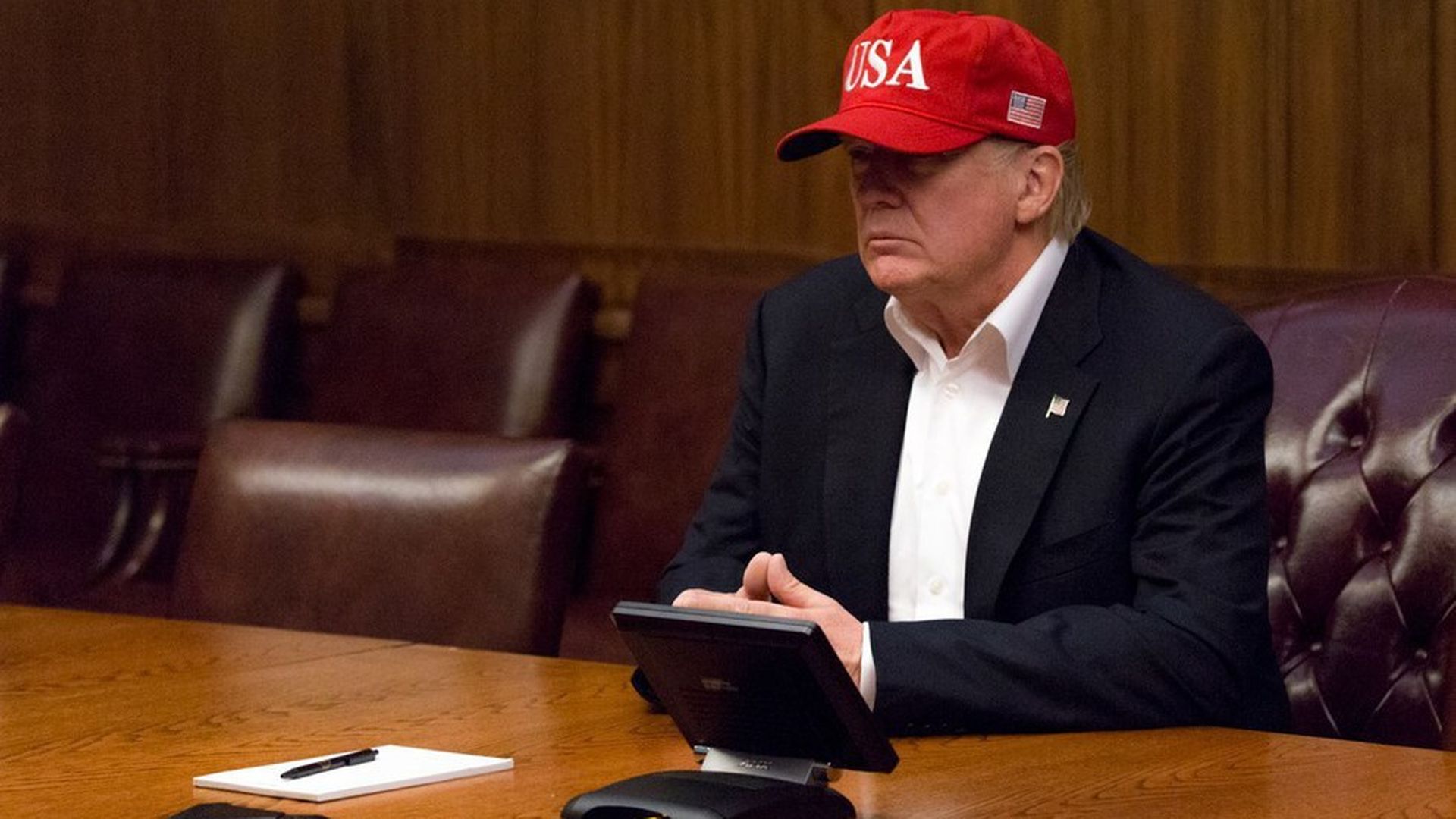 President Trump's understaffed, self-conscious administration faces a cascade of crises and heavy lifts this fall that it's ill-equipped to shoulder simultaneously:
What Trump is thinking, per a source: "The president's state of mind is that he is doing fine, and the media/establishment are in denial."
The once-in-a-century (or even millennia, per CNN meteorologist Tom Sater) Houston flooding could mean disruption and agony for months in the nation's petrochemical capital, with national economic repercussions that could disturb the current fragile reverie.
Other crises:
Charlottesville has torn open a topic that won't go away with a few free-expression rallies or statue removals. The issue promises to haunt the country and taint Trump.
Trump's response has also opened a deep wound within the administration. Economic adviser Gary Cohn, SecState Rex Tillerson and Treasury Secretary Steve Mnuchin have been more public than others with their personal responses. But there is a deep sense of unease in many quarters.
The special counsel's work is becoming increasingly visible as he issues subpoenas, with real risks to the White House as he reportedly delves into financial transactions touching Trump and his family.
Most in the West Wing don't have a good sense of what's coming with the Mueller investigation. But veterans of past administrations warn that it's going to make the internal battles thus far look like child's play once the possibility of legal liability is in the mix.
The Hill agenda for September is punishing, with colossal fights on debt limit, government funding to avoid a shutdown, and the budget (to provide a reconciliation vehicle for a tax overhaul). Steve Bannon called it the "meat-grinder" month.
These fights will require complex tradeoffs, with the House and Senate leadership in the driver's seat. So the path to even getting to a tax reform bill is long and precarious. And Trump has little political capital outside his shrinking base.
The United Nations General Assembly in New York, with the year's biggest matrix of heads of state, hits in mid-September.
Chief of Staff John Kelly has made rapid progress in shaping up the West Wing, but the internal ecosystem is still gelling.
Why it matters: Alumni of past White Houses say this torrent would be daunting even for a White House with a coherent team and smooth processes in place. But it threatens to be debilitating at a time when the Trump White House is short on bandwidth, goodwill and momentum.
Be smart: Trump has a senior staff with, for the most part, starkly different policy and behavioral instincts. Sources who know Trump well say he's sure to buck against the new order.
Go deeper